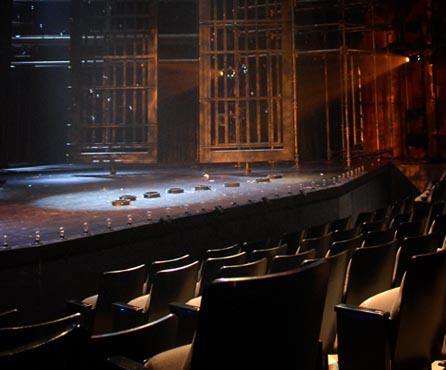 October 21, 2010
OPERA: THE TRIALS OF LOVE
Credit conductor Andres Cladera with the clever idea to combine scenes from three of Wolfgang Amadeus Mozart's romantic comedy masterpieces under the title "The Trials of Love." The show is the fall opera production of the School of Music at Carnegie Mellon University and will showcase the youthful voices of its students.
By performing scenes rather than isolated arias, Cladera and stage director Linda Brovsky will move beyond beautiful tunes to the sublime juxtapositions of humor and urgent concerts that makes Mozart's operas so special. The program consists of the second act of "The Marriage of Figaro," the opening of "Cosi fan tutte" and most of the second act of "The Magic Flute."
The performances start at 8 p.m. today to Saturday and 2 p.m. Sunday in the Philip Chosky Theater in the Purnell Center for the Arts, Carnegie Mellon, Oakland. Admission: $15, $12 for seniors, $10 for students.
For details call: 412-268-2407
—Mark Kanny