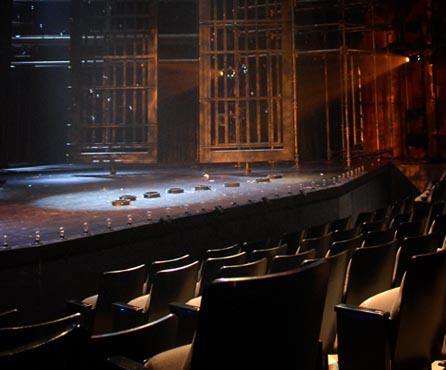 October 21, 2010
OPERA: CMU STAGES POULENC'S 'CARMELITES'
Masterpieces needn't be typical of their composers. Francis Poulenc is best known for light instrumental music, but his operatic masterpiece "Dialogues of the Carmelites" is a powerful tragedy that Carnegie Mellon University is staging this week.
The story is set in Revolutionary France, when anti-Catholic fevers raged. Poulenc caught the intensity of 16 Carmelite nuns who battle for their faith through internal struggle and group decisions that lead to vows of martyrdom.
Walter Morales will conduct the performances by vocal and instrumental undergraduate and graduate-school students. The guest stage director is Elizabeth Bachman.
The performances start at 8 p.m. Thursday, Friday and Saturday at the Philip Chosky Theater, Purnell Center, Carnegie Mellon, Oakland. Admission is $15; $12 for senior citizens; $10 for students with valid ID.
Details: 412-268-2407
— Mark Kanny