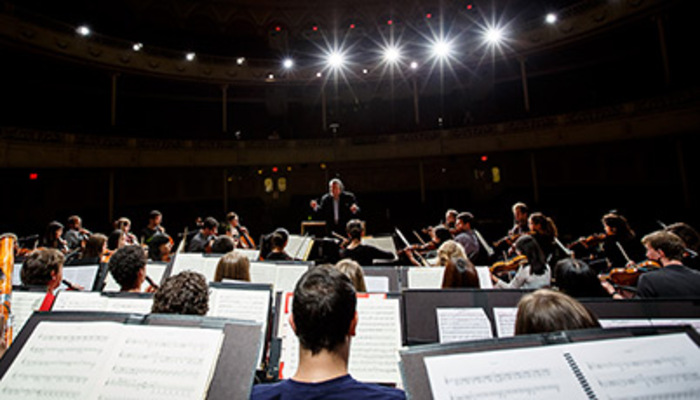 June 10, 2010
HAMLISCH GIVES STUDENT CHANCE OF A LIFETIME
BY ANDREW DRUCKENBROD, Pittsburgh Post Gazette
Robert Randazzo kept his end of the deal, and Marvin Hamlisch kept his.
Hamlisch gave Randazzo, a student in Carnegie Mellon University's School of Music, a handshake deal on stage at Heinz Hall during a Pittsburgh Pops concert last spring. The deal was that if Randazzo wrote a three-minute orchestral work, Marvin would have the PSO premiere it. Gotta love Hamlisch's chutzpah. And what an opportunity for a young composer.
I don't know the name of the work (someone could put it in the comments), but it will be premiered Thursday (Oct. 7) and played at every concert this weekend. Randazzo wrote me and was cool about it, but his teacher at CMU, the excellent composer Nancy Galbraith, let out that he is thrilled about it. Good for him and good for Hamlisch to have the creativity to offer it and the care to come through.
To view the original article, Click Here.