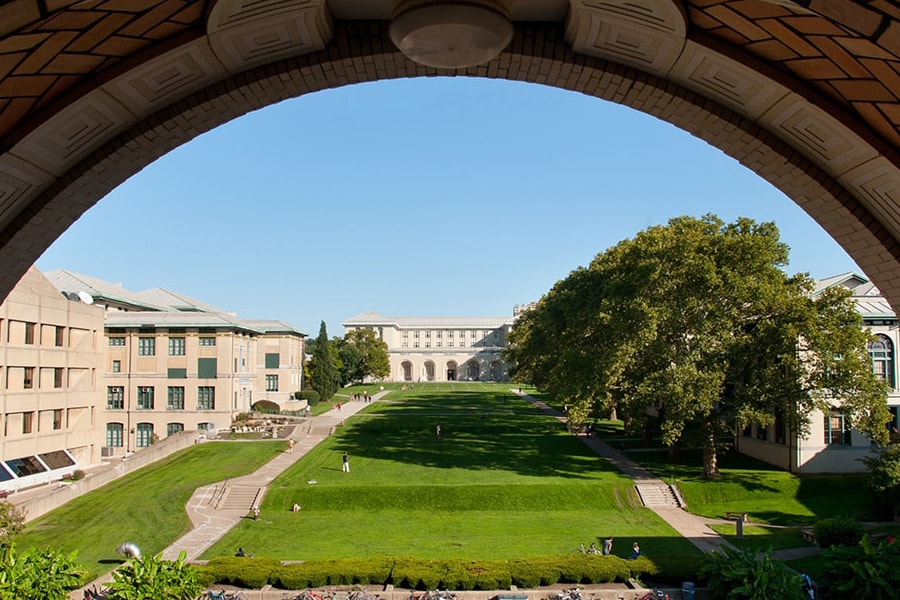 February 19, 2010
CMU SOPHOMORE BAGPIPER EARNS EARLY ACCEPTANCE TO MOUNT SINAI SCHOOL OF MEDICINE
Roberta Sefcik, a Carnegie Mellon University sophomore and talented bagpiper who believes understanding music will make her a better doctor, is one of 36 students nationwide to receive admission to New York City's Mount Sinai School of Medicine through its Humanities and Medicine Early Acceptance Program.
Sefcik, of Dunedin, Fla., first learned about Mount Sinai's Humanities and Medicine Program through an information session organized by Carnegie Mellon's Fellowships and Scholarships Office (FSO). Stephanie Wallach, assistant vice provost for undergraduate education and director of the FSO, helped Sefcik to determine that Mount Sinai's unique program matched her interests and talents.
"Not everyone is a potential candidate for this type of program," Wallach said. "For Roberta, it gives her the freedom to pursue a wide range of opportunities. There is little doubt that she will take full advantage of them and develop into a first-rate physician."
The Humanities and Medicine Program, which received 295 applications in 2009, provides a path to medical school that allows students to explore interests in humanities and social sciences during their undergraduate years. Program participants are assured admission to Mount Sinai's School of Medicine and are not required to take the Medical College Admission Test (MCAT). Mount Sinai selects candidates who possess strong math and science skills as well as personal attributes that demonstrate promise for becoming a compassionate physician.
Following her junior year at Carnegie Mellon, Sefcik will participate in an eight-week summer program at Mount Sinai that includes courses in physics and organic chemistry along with an introduction to clinical disciplines through weekly rotations. She is particularly interested in geriatrics and women's health.
Sefcik entered Carnegie Mellon as a music major focusing in bagpipe performance. When she expressed interest in enrolling in science and math courses, her advisor suggested the university's Bachelor of Science and Arts (BSA) Program, which allows students to pursue interdisciplinary studies in Carnegie Mellon's College of Fine Arts and Mellon College of Science.
Sefcik believes the College of Fine Arts' conservatory-style program, which teaches students to carefully analyze music, will help her become a physician who is attentive to patients. "Listening is an important part of diagnostic medicine," she said.
The bagpiper plays with several ensembles at the university and in her hometown, which both have Scottish roots. She competes with the Carnegie Mellon and City of Dunedin pipe bands and also assists novice bagpipers in Dunedin Highland Middle School bands.
Outside of the classroom, Sefcik serves as secretary of the Women's Leadership Institute and Carnegie Mellon's Triple Helix chapter. Triple Helix is an international organization that promotes science writing and interdisciplinary thought. She is a resident assistant for Henderson Hall, a community of students committed to personal health and wellness, and a member of the Lambda Sigma National Honor Society.