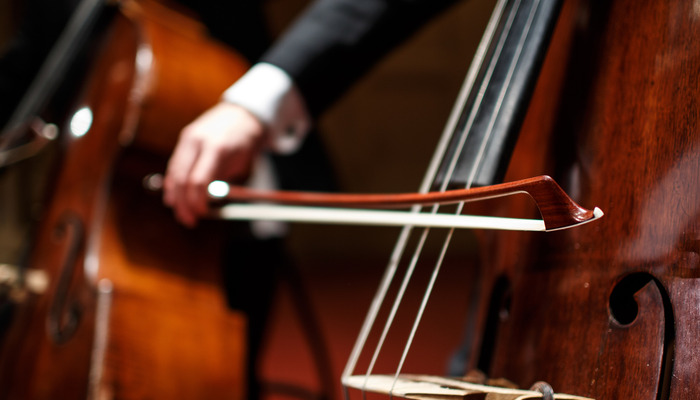 August 18, 2010
CARNEGIE MELLON PHILHARMONIC TO PERFORM MAHLER'S SIXTH SYMPHONY
The Carnegie Mellon Philharmonic, Carnegie Mellon University's flagship performing ensemble, will take on Mahler's Symphony No. 6 in A minor under the direction of Maestro Ronald Zollman in its opening concerts. The program, which will be presented twice, will be performed at 8 p.m. Sept. 15 in Oakland's Carnegie Music Hall and at 8 p.m., Sept. 16 at Upper St. Clair High School. Tickets for both concerts are $5 for adults, $4 for seniors and free for students who present a valid ID.
Mahler's Sixth Symphony in A minor, which the composer often informally referred to as his "Tragic Symphony," is a large-scale musical "Tour de Force." Orchestrated for a large ensemble with the intention of expanding every section in the orchestra, Mahler's Sixth Symphony aimed for thunderous fortissimos, virtuosic soloists and technical command to be displayed by the entire orchestra.
Noel Zahler, head of Carnegie Mellon's School of Music, looks forward to hearing the Philharmonic perform Mahler's Sixth Symphony. "It is unusual for a university orchestra to perform such a challenging composition," Zahler said. "Under Maestro Zollman's direction, our students have given evidence that they can perform on a professional level, and these concerts are an excellent opportunity for the Greater Pittsburgh community to witness this extraordinary ensemble live."
For more information or to order tickets in advance online, visit the School of Music's website at http://music.cmu.edu.
The Carnegie Mellon Philharmonic comprises student musicians from across the United States and 19 countries. Philharmonic performances have been received enthusiastically by audiences and critics at such prestigious institutions as New York City's Carnegie Hall, the Kennedy Center in Washington, D.C., Boston's Symphony Hall and Severance Hall in Cleveland. Its recordings appear on the Mode Records, New World Records, New Albion and Carnegie Mellon record labels. The orchestra claims alumni in the New York Philharmonic, the Chicago Symphony Orchestra, the Metropolitan Opera Orchestra, the Pittsburgh Symphony Orchestra and the Seattle Symphony, among many others.