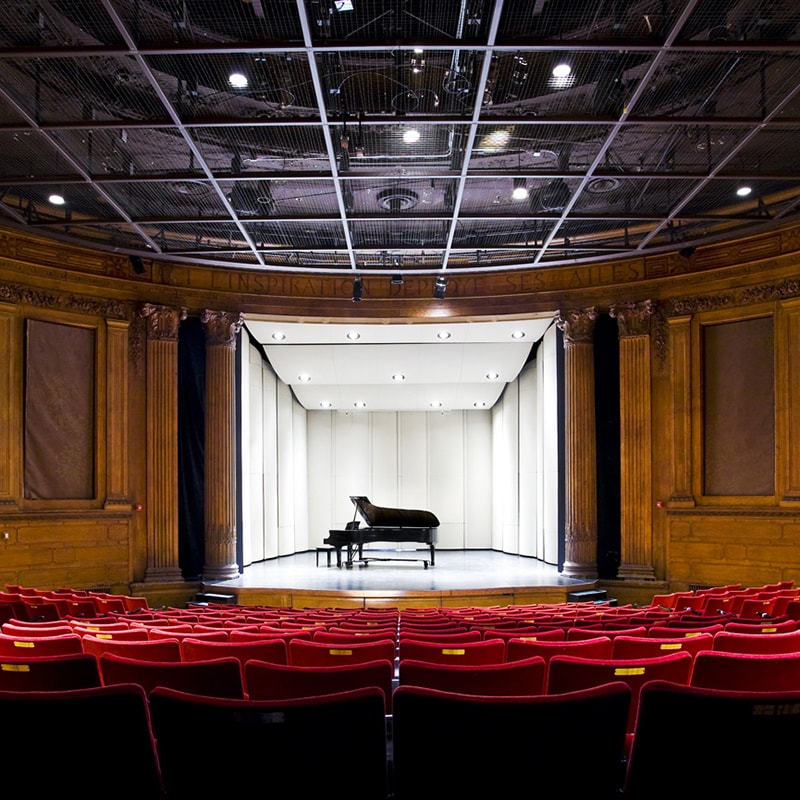 October 26, 2009
SCHOOL OF MUSIC PRESENTS GUEST ARTIST BRUCE BRUBAKER IN FREE CONCERT & MASTER CLASS
PITTSBURGH—Carnegie Mellon University's School of Music presents internationally acclaimed pianist Bruce Brubaker in a guest artist recital at 8 p.m., Tuesday, Oct. 27. Brubaker also will lead a master class at noon, Wednesday, Oct. 28. Both events, which are free and open to the public, will be held in the College of Fine Arts' Kresge Recital Hall.
Brubaker, chair of the piano program at Boston's New England Conservatory, is celebrated for his mastery of traditional works and for popularizing new American works, particularly those by contemporary composers Philip Glass and John Adams.
He is highly regarded for his innovative programming, mixing traditional and new works and combining music with other media. Brubaker's performance at Carnegie Mellon will feature this style of programming and also will include a poll via text message at the conclusion of the concert. Brubaker will perform Philip Glass' "Mad Rush," one of the composer's few pieces for solo piano; Joseph Haydn's Sonata in C Major No. 50; Alvin Lucier's "Nothing is Real," which is based on the Beatle's "Strawberry Fields Forever"; and Frédéric Chopin's "Polonaise-fantasie" in A-flat Major, Op. 61. The program will conclude with Alvin Curran's "Hope Street Tunnel Blues III."
Aside from his career as a renowned performer, Brubaker is well known as an identifier and nurturer of musical talent. His students have won major international competitions and built successful careers worldwide. He has performed with orchestras throughout the United States, France, England, Germany, Italy, Latin America and Asia.
Carnegie Mellon's School of Music educates outstanding, intellectually gifted musicians through excellence in performance, creativity, scholarship and pedagogy. The School of Music offers undergraduate degrees in music and technology, music composition and instrumental, vocal and keyboard performance. Graduate degrees are offered in music and technology, composition, conducting and performance and music education. The school also offers a variety of highly acclaimed non-degree programs, such as the Performance Residency Program, the Artist Diploma Program, Dalcroze Eurhythmics, Piano Pedagogy, Advanced Flute Studies, Orff Schulwerk and Music Education programs. As one of five schools in the university's College of Fine Arts, the School of Music annually presents more than 250 events, many of which are free and open to the public.