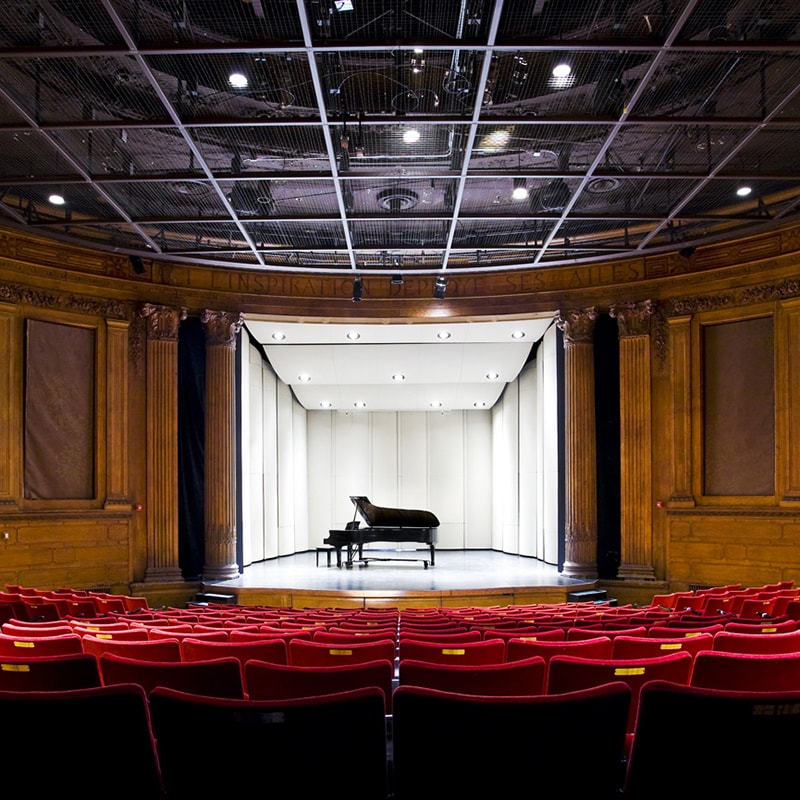 October 23, 2009
PROFESSOR SERGEY SCHEPKIN NAMED TO PRESTIGIOUS STEINWAY ARTIST ROSTER
Sergey Schepkin, associate professor of piano at Carnegie Mellon University's School of Music, has been named to the roster of Steinway Artists, an exclusive list of internationally renowned pianists maintained by legendary piano maker Steinway and Sons. Schepkin was selected based on the high standard he has set with his artistic and professional achievements. He joins a list of such accomplished pianists as Arthur Rubinstein, Vladimir Ashkenazy, Alfred Brendel, Sergey Rachmaninoff, and contemporary classical music sensation Lang Lang.
Noel Zahler, head of Carnegie Mellon's School of Music, believes that Schepkin has made important contributions to the growing reputation of the School of Music. "On behalf of the school and the university, I congratulate Professor Schepkin in earning this honor," Zahler said. "We are very proud to have him as a member of the School of Music's faculty where he influences future pianists through his interaction with Carnegie Mellon students."
Born in St. Petersburg, Russia, Schepkin studied piano at the St. Petersburg Conservatory with Alexandra Zhukovsky, Grigory Sokolov and Alexander Ikharev, graduating summa cum laude in 1985. He taught on the piano faculty there from 1988 to 1990 and also studied composition with Sergey Wolfensohn and Boris Arapov. After his permanent move to the United States in 1990, Schepkin studied with Russell Sherman at Boston's New England Conservatory, where he earned an Artist Diploma in 1992 and a Doctor of Musical Arts degree in 1999.
Since 2003, Schepkin has served as associate professor of piano at Carnegie Mellon. He has given many solo and chamber performances to great international acclaim, and also has presented lectures-recitals and master classes at many higher education institutions across the globe.
Carnegie Mellon's School of Music educates outstanding, intellectually gifted musicians through excellence in performance, creativity, scholarship and pedagogy. The School of Music offers undergraduate degrees in music composition and instrumental, vocal and keyboard performance. Graduate degrees are offered in composition, conducting and performance, and music education. The school also offers a variety of highly acclaimed non-degree programs, such as the Performance Residency Program, the Artist Diploma Program, Dalcroze Eurhythmics, Piano Pedagogy, Advanced Flute Studies, Orff Schulwerk and Music Education programs.