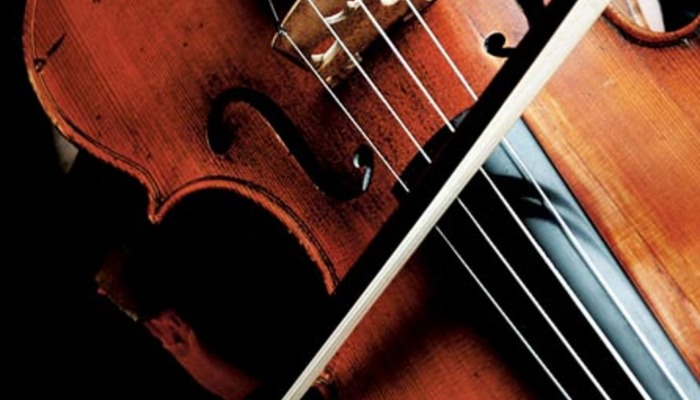 June 06, 2009
FACULTY MEMBERS TO GIVE MASTERCLASSES, PERFORM WITH PITTSBURGH SYMPHONY IN CHINA
PITTSBURGH—Fifteen faculty members from the Carnegie Mellon University School of Music will join the Pittsburgh Symphony Orchestra (PSO) in performances at the National Center for the Performing Arts in Beijing, China, May 14 and 15, and at the Shanghai Oriental Art Center in Shanghai May 16. While on tour with the PSO, six of those faculty members will lead masterclasses in Shanghai.
Faculty members leading masterclasses at the Shanghai Conservatory of Music include Michael Rusinek, artist lecturer in clarinet; Nancy Goeres, artist lecturer in bassoon; William Caballero, artist lecturer in horn; Neal Bernsten, artist lecturer in trumpet; Gretchen Van Hoesen, artist lecturer in harp; and Jeff Turner, artist lecturer in double bass.
Carnegie Mellon's School of Music has been recruiting in Asia for more than 20 years, and Noel Zahler, head of the School of Music, will travel to China for the third time in his tenure during the upcoming fall 2009 semester.
"China is a place where music jobs are plentiful, students are eager to learn, audiences are enthusiastic, and the government of China is convinced that one way to modernize their country is through introducing western classical music to the masses," Zahler said. "They have recognized that the discipline, focus, ability to manipulate abstract symbols and interpersonal skills that concert music provides is an important tool in preparing their country for the future. It is the future of western classical music for us all."
This event marks only the second time the PSO has visited China and the first time since 1987. It is the PSO's first international tour under new musical director Manfred Honeck.
"Both administrators and faculty from Carnegie Mellon's School of Music have actively recruited students in China and Taiwan since 1988," Zahler said. "These yearly travels also have enabled us to connect with our strong alumni base in those countries."
In Beijing, the orchestra will perform selections from Ludwig van Beethoven, Richard Strauss and Jennifer Higdon on May 14, and pieces from Gustav Mahler and Ludwig van Beethoven on May 15. On May 16 in Shanghai, the PSO will present an all-Beethoven concert featuring Orion Weiss on piano. Both performances will be followed by receptions for alumni and parents of current students.
For additional information on the masterclasses and Carnegie Mellon faculty members involved with the PSO, please contact Eric Sloss at 412-268-5765 or ecs@andrew.cmu.edu.
For more information on the PSO, Click Here. 
For information on the Beijing concerts, Click Here. 
For details on the Shanghai concert, Click Here.
Carnegie Mellon's School of Music educates outstanding, intellectually gifted musicians through excellence in performance, creativity, scholarship and pedagogy. The School of Music offers undergraduate degrees in music composition and instrumental, vocal and keyboard performance. Graduate degrees are offered in composition, conducting and performance, and music education. The school also offers a variety of highly acclaimed non-degree programs, such as the Performance Residency Program, the Artist Diploma Program and the Dalcroze Eurhythmics, Piano Pedagogy, Advanced Flute Studies, Orff Schulwerk and Music Education certificate programs.