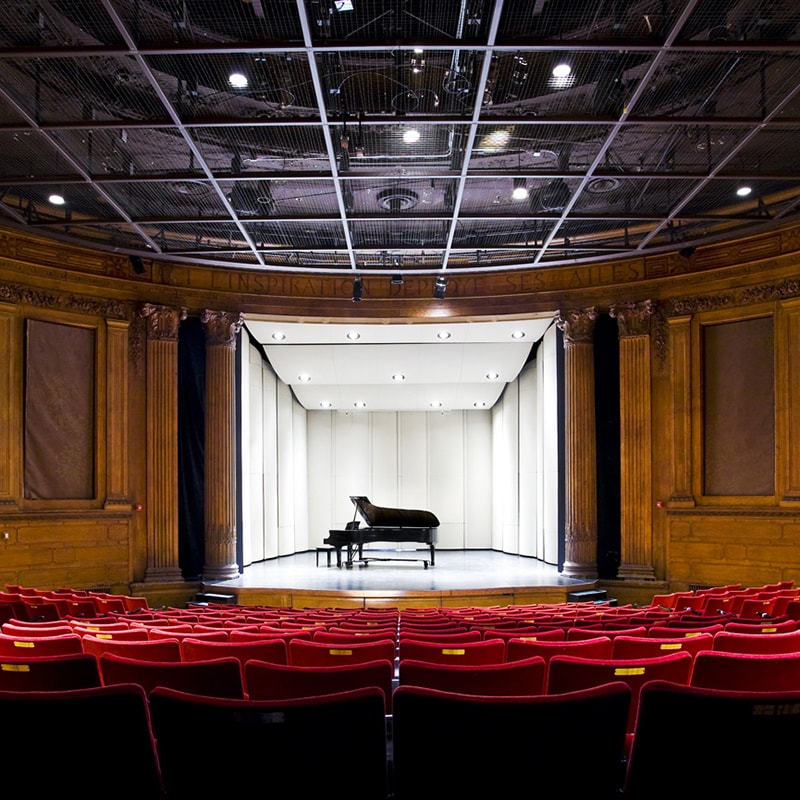 July 05, 2009
CARNEGIE MELLON IS HOME TO NATION'S ONLY GRADUATING BAGPIPE MAJOR
It's not unusual for young boys to be spellbound by pirates.
But when Nick Hudson would watch the movie version of Robert Louis Stevenson's "Kidnapped" as a child, it wasn't for the sword play or the adventure on the high seas. Rather, he was completely captivated by a bagpipe duel.
More than a decade later, Mr. Hudson is a senior at Carnegie Mellon University — and the nation's only graduating bagpipe major.
"Some people think it's cool, some people think it's crazy, but everyone has a reaction, that's for sure," said the 21-year-old Mr. Hudson, who hopes to make a career playing the bagpipes. "Some people say, 'Where's that going to take you?' but I'm doing what I love."
He will perform his senior recital tonight at 7:30 in Kresge Recital Hall, an event that is free and open to the public. At first, Mr. Hudson's parents didn't know what to make of their young son's request to learn the bagpipes he'd seen in movies and parades. That changed when he was in eighth grade and a brochure came to the house advertising group bagpipe lessons.
Mr. Hudson enrolled, learning at first on just a "practice chanter" with no bag or pipes attached, and continued his lessons when his family moved from the Cleveland area to Gaithersburg, Md. When he started looking at colleges, he didn't look much further than Carnegie Mellon, which not only has the nation's only bagpipe major, but was also strong in Web design, another interest of Mr. Hudson's. The tradition of bagpipes at Carnegie Mellon dates to founder Andrew Carnegie, who employed his own personal piper, said Alasdair Gillies, director of Carnegie Mellon's piping program and a world-renowned bagpiper himself.
Mr. Carnegie's Scottish roots are apparent throughout Carnegie Mellon, from the school's mascot, the Scottish terrier, to the student newspaper, The Tartan, to the traditional Scottish dress worn by members of the school's "Kiltie" marching band. In 1990, the school instituted the world's first bagpipe degree, a major — complete with a designated need-based scholarship — focusing on both studio performance and the history and culture behind bagpiping. Mr. Hudson is just the third bagpipe major to graduate from Carnegie Mellon since the establishment of the program, though there are two other majors now enrolled behind him.
Bagpipes require not just blowing into the pipes and fingering the notes, but also squeezing and releasing the bag to maintain a constant pressure. Bagpipers never play in front of a music stand and must memorize all of their music, along with footwork that might go with it.
The instrument also is phenomenally loud. (Mr. Hudson used to practice while wearing earplugs, but lost one and hasn't gotten around to replacing it). Carnegie Mellon bagpipe students practice in a separate building from the another music students, in a soundproofed basement studio. As Mr. Hudson plays, his upper lip goes stiff, his neck puffs out and his cheeks flush to match his red hair. "It's pretty physical," he said. He'll occasionally let friends try out his instrument, only to watch them sputter after blowing for about 30 seconds and failing to produce a sound from most of the pipes, known as "drones."
Next year, he'll return to Carnegie Mellon to get his state certification in music education. He hopes to get a job either teaching bagpipes at a school that already has a program or establishing a program at a school with a Scottish heritage. As much as he liked Web design when he first enrolled at Carnegie Mellon, it's now more of a hobby.
And why not? He's already built up a thriving bagpipe business in the Pittsburgh area, teaching lessons to pipe bands, including those from Pittsburgh's police, firefighters and emergency medical services, and as many private clients as he can handle during the school year.
On St. Patrick's Day alone he "paid the rent for a few months," earning about $1,000 playing at several bars — even breaking out his bagpipe rendition of AC/DC's "Thunderstruck" for the occasion.
During past summers, he's played weddings — which he regularly turns down during the school year — though this summer he's biking across the country for two months with friends. He also travels to Washington, D.C., once a month to practice with his top-rated group, the City of Washington Pipe Band. For the tiny Carnegie Mellon bagpipe program, it's about all you can expect from a graduating bagpipe major.
"Nick has excelled year by year," said Mr. Gillies. "He's at the level now that you can set him free." 
By Anya Sostek, Pittsburgh Post-Gazette
To view the original article, Click Here.