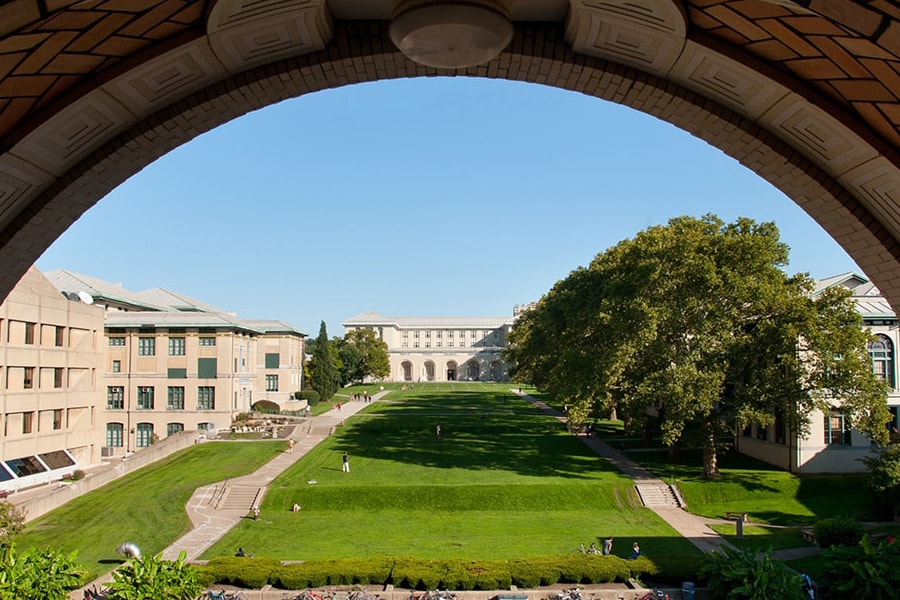 January 16, 2009
CARNEGIE MELLON ALUMNI HAVE HIGH HOPES FOR ORIGINAL MUSICAL
An original winter-themed family musical that Carnegie Mellon University alumni helped create is making is debut in Pittsburgh. 
The two-act "Snowed In," which shows on Friday in Oakland, tells the story of Hill Top Prep, a K-12 school that gets walloped with a snowstorm the day before students leave for Christmas break. The students are trapped at the school and have to figure out how to entertain themselves despite the colossal bummer. During "Snowed In," viewers will watch the students try to devise clever ways to escape. Throughout the play, the characters will laugh, cry, bicker, form new relationships and more.
Director Christina Chirumbolo, a 2007 Carnegie Mellon fine-arts alumna, describes "Snowed In" as "'Grease' meets 'High School Musical,'" and kids especially will love it, she says. The cast is made up of 22 students, ages 8 to 20, who attend McMurray-based Accelerando Music Conservatory. The script, featuring a lot of dancing, is modern, hip and fun, she says.
"I think that the kids will be so impressed with the talent of (the cast)," says Chirumbolo, founder of the conservatory. "I think that it beautifully showcases the ability of … children."
"I think that the music is extremely inviting, and you will be singing along by the end," Chirumbolo says. "It is so down to earth and so real."
The "Snowed In" cast features everyone you would expect to find in a typical classroom, she says. There are the snobs and mean girls picking on their peers, the jocks, and so on. Everyone in the audience will see a character to whom they can relate, Chirumbolo says. 
"It's real life because it's real kids. They're just everyday people," she says. "It's a realistic interpretation of a school day. It's a real-life experience; you almost feel like you're going through it with them."
The show has no particular lead, and Chirumbolo says it goes beyond the ensemble format. Every character is a distinctive star, she says.
"That makes every person feel like they have a part in the success of the show," she says. "There is that sense of unity — that every single person is necessary to complete this production."
David Dabbon, a Carnegie Mellon fine-arts alumnus, composed the music for "Snowed In," and Tom Bruett, a New York playwright and actor, wrote the script. Chirumbolo says she hopes to see the play get published and become a well-known musical.
The soundtrack will be released in March, and at least half of the profits will go to charity, she says.
By Kellie B. Gormly, TRIBUNE-REVIEW Wednesday, December 16, 2009