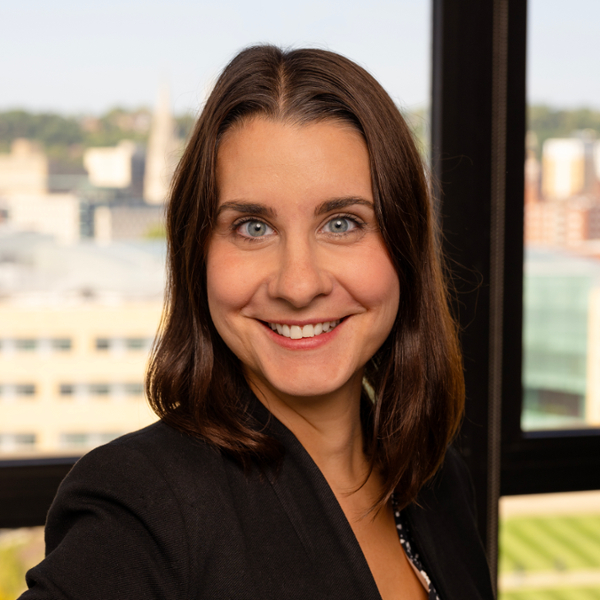 Tricia O'Reilly
Chief of Staff

As Chief of Staff, Tricia O'Reilly works in partnership with faculty, students and staff across campus to help meet the strategic goals of the president on behalf of the University. A strategic advisor to the President and to the Executive Management Team, she plays a critical role in planning, decision-making, and execution of decisions and provides leadership for a broad set of university-wide initiatives.
Tricia joined the university in 2016 and has held a number of roles supporting Dr. Jahanian during his tenure as provost and president. Prior to being named deputy chief of staff, she was senior director for executive communications, overseeing all communications for the Office of the President and serving as a liaison with campus partners on communications priorities and messaging on behalf of the President. 
Prior to joining the university, Tricia worked at Stern, an advertising and communications agency based in Pittsburgh and Cleveland, where she developed public relations campaigns for global brands. She previously spent six years in the Twin Cities, where she led communications and publicity for the arts non-profit Coffee House Press, one of the nation's leading independent literary publishers.
Tricia holds a B.A. in English and History from Williams College.