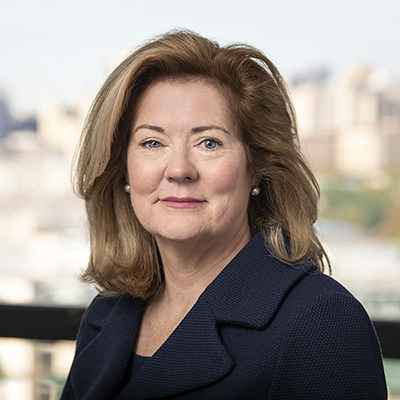 Mary Jo Dively
Vice President and General Counsel, and Secretary of the Corporation
Mary Jo Dively was named vice president and the first General Counsel of Carnegie Mellon University in 2002. She established CMU's legal team and has managed the legal affairs of the university ever since. Dively has advised on the creation of the university's first campus abroad in Doha, Qatar; the university's preparation of an amicus brief joined by 36 other universities in the landmark Grutter and Gratz cases before the Supreme Court; development of the legal structures which house the university's vaunted cybersecurity assets; and a historic patent infringement suit brought by the university to protect the rights of its faculty and the groundbreaking discoveries that resulted from their research.
In addition to her role as Vice President and General Counsel, overseeing both the university's legal affairs and human resources office, Dively is responsible for supervision of the Office of the Board of Trustees, as well as the duties that accompany the role of Secretary of the Corporation. 
Prior to joining Carnegie Mellon, she was in the private practice of law for 19 years, initially as an associate, and then partner, of Klett Rooney Lieber and Schorling, and then as partner in the international law firm, Reed Smith, as head of its Technology, Media and Communications Group.
Dively received her B.A. and B.S. from the University of Kansas and her J.D. from the Vanderbilt University School of Law.