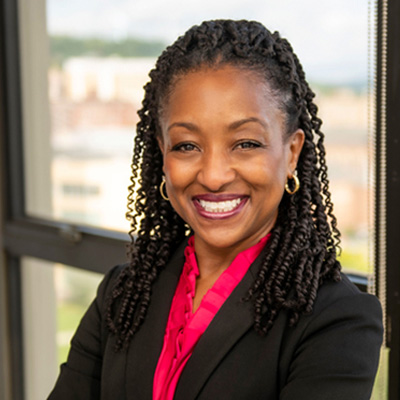 Angela Blanton
Vice President for Finance and Chief Financial Officer
Angela Blanton was appointed Carnegie Mellon University vice president for Finance and chief financial officer in 2017 after serving as interim vice president and CFO in 2016.
As CFO, Blanton provides strategic leadership for the university's business and finance functions, as well as for the management of its financial and capital resources. Blanton oversees Budget and Financial Planning, Business Systems and Services, the Controller's Office, Procurement Services, the Treasurer's Office, Finance Training and Communications, and University Audit Services. Within those units lie critical business functions, including payroll, financial reporting, accounts receivable and payable, sponsored projects accounting, international operations and financial systems.
Blanton has more than 20 years of experience spanning finance, project management and engineering disciplines within the higher education, financial services and manufacturing industries. Prior to joining Carnegie Mellon, Blanton was CFO for PNC Investments. She is highly collaborative across all functions to support the university's vision to have a transformative impact on society through continual innovation in education, research, creativity and entrepreneurship.
Blanton serves on the boards of Pittsburgh Public Theater, where she serves as Chair of the Education and Community Engagement Committee; Leadership Pittsburgh Inc; Family House; Pittsburgh Women's Alliance; and Strong Women Strong Girls. She has participated in mentoring, recognition, youth services, health and human services, diversity councils and community outreach initiatives with several local organizations.
Blanton received a bachelor of science in electrical engineering from the University of Michigan and her MBA from the Tepper School of Business at Carnegie Mellon University.