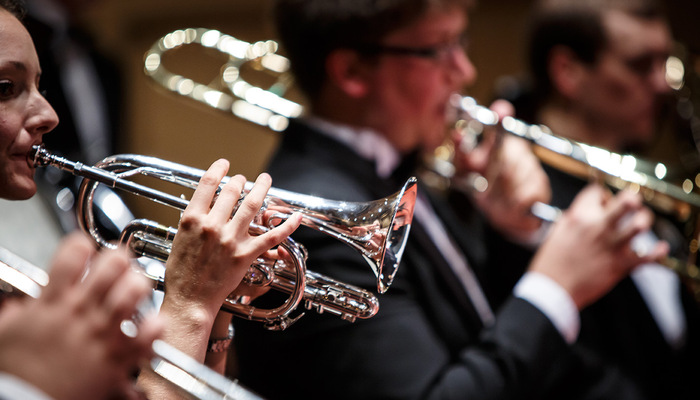 January 22, 2014
TWEET ALL ABOUT IT … ORCHESTRA PERFORMANCE GOES SOCIAL
The School of Music will engage its audience in a different way this weekend when it invites some concert-goers to sit in "tweet seats" during the Philharmonic Chamber Orchestra performance at Carnegie Music Hall in Oakland this Sunday. Essentially, sitting in a "tweet seat" zone allows attendees to discuss the concert via Twitter before, during, and after the performance.
 
Lance LaDuke, Artist Lecturer of euphonium and music business, will be leading the online discussion from @CMUMusic. "We believe this type of audience interaction will help people share their thoughts on music in a different way from the 'standard' orchestra concert," he said.
 
Audience members who attend and want to participate will sit in the second balcony of Carnegie Music Hall. Utilizing the hash tag #CMUHobson, participants can tweet reactions to the performance or ask questions, which will be answered in real time. Others who want to participate but can't make it to the actual performance may engage online by watching the webcast (Channel 2) and tweet from anywhere. 

The Orchestra will perform Ravel's Tombeau de Couperin, Mozart's Piano Concerto in A Major, and Beethoven's Symphony No. 1 in C Major under the direction of guest conductor and pianist Ian Hobson. Mr. Hobson, an internationally heralded pianist and conductor, will be the featured soloist on the Mozart concerto. 
COST:
$5 General Admission
All students, along with faculty and staff from CMU and Pitt, are free w/ valid ID.
Sunday, January 26, 2014
7:30 pm
Carnegie Music Hall
Directions