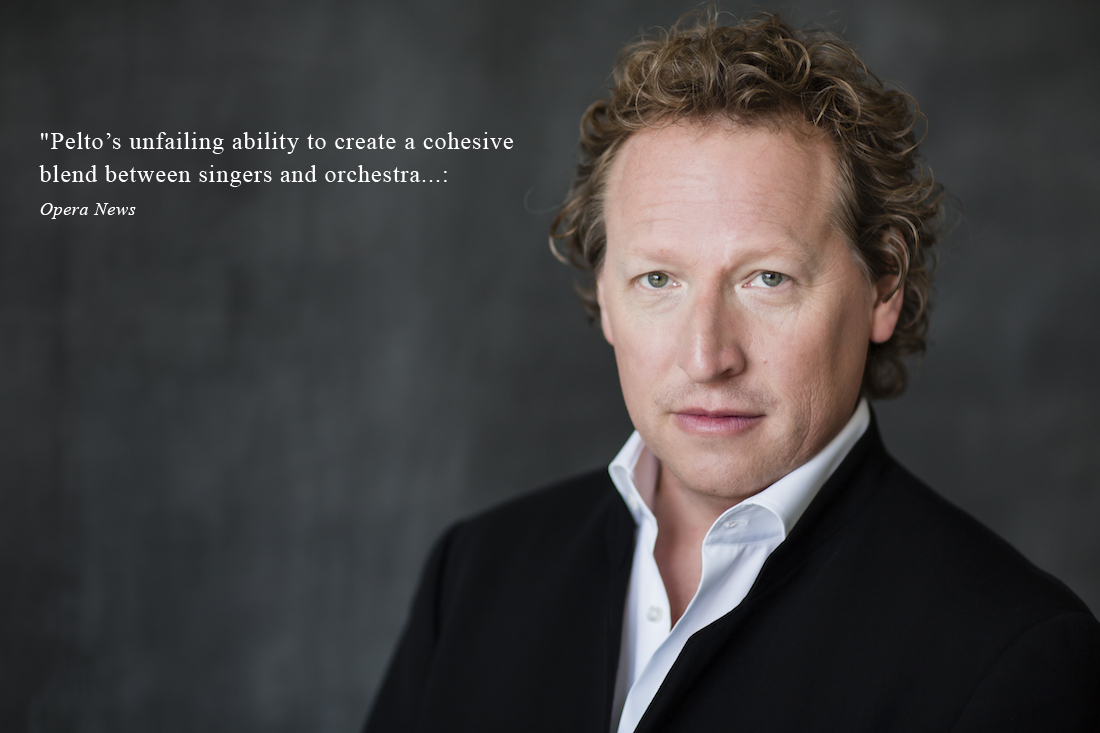 October 09, 2012
CARNEGIE MELLON PHILHARMONIC WELCOMES ARI PELTO
PITTSBURGH—Under the direction of guest conductor Ari Pelto, the Carnegie Mellon Philharmonic rounds out the 2011-2012 Carnegie Music Hall concert series 8 pm Thursday, May 3. With performances that have been called "poetic, earthy, vigorous and highly individual," Pelto is in demand at elite opera houses, ballets, symphonies and conservatories throughout the United States. He trained in violin performance at Oberlin Conservatory in Oberlin, Ohio, and in conducting at Indiana University, Bloomington, Ind. He will conduct the Philharmonic on Samuel Barber's "Concerto for Violin and Orchestra" with Erica Hudson as soloist; Arthur Honegger' s "Pacific 231;" Bohuslav Martinu' s "Frescoes of Piero della Francesca;" and Frank Martin' s "Concerto for 7 Winds, Strings and Percussion." The latter features soloists Catherine Gregory on flute; Miriam Friedman on oboe; Peter Kennedy on clarinet; Austin Way on bassoon; Mark Addleman on horn; Daniel Blumenfeld on trumpet; and Jeremy Smith on trombone. Since his 2004 début at New York City Opera with Verdi's "La traviata," Pelto has been engaged as a regular guest there, returning for "La bohème," "Carmen" and "Madama Butterfly," which the New York Sun heralded as "to die for." His performances have been widely celebrated from the East to West coasts, as well as in Europe. He has served as a regular guest conductor of the Atlanta Ballet. This year, he is collaborating with Twyla Tharp on her world premiere, "The Princess and the Goblin." Additionally, Pelto works regularly within various prestigious young artist programs, including those of the San Francisco Opera, Wolf Trap in Vienna, Va., and the New National Theatre in Tokyo, where for eight years he has been engaged as a regular faculty member and conductor. 
Tickets for the May 3 concert at Carnegie Music Hall are $5 (general admission), $4 for seniors and free for CMU students with ID. For more information and to purchase tickets, Click Here.
About the Carnegie Mellon Philharmonic: Led by Maestro Ronald Zollman, the Carnegie Mellon Philharmonic is comprised of student musicians from across the United States and 19 foreign countries. Philharmonic performances have been received enthusiastically by audiences and critics at such prestigious institutions as New York City's Carnegie Hall, Kennedy Center in Washington, D.C., Boston's Symphony Hall and Severance Hall in Cleveland. Its recordings appear on the Mode Records, New World Records, New Albion and Carnegie Mellon record labels. The orchestra claims alumni in the New York Philharmonic, the Chicago Symphony Orchestra, the Metropolitan Opera Orchestra, the Pittsburgh Symphony Orchestra, and the Seattle Symphony, among many others. About Carnegie Mellon University's School of Music: Founded in 1912, Carnegie Mellon's School of Music educates outstanding, intellectually gifted musicians through excellence in performance, creativity, scholarship and pedagogy. The School of Music offers undergraduate degrees in instrumental and vocal performance, composition and keyboard performance. Graduate degrees are offered in performance, composition, conducting and music education. The school also offers a variety of highly acclaimed non-degree programs, such as the Performance Residency Program, the Artist Diploma Program, Dalcroze Eurhythmics, Piano Pedagogy, Advanced Flute Studies, Orff Schulwerk and Music Education programs. Since its founding, the School of Music has graduated more than 3,200 students, who can be found performing, composing, conducting, teaching and contributing to the music field worldwide. Today, many alumni regularly appear in symphony orchestras, on Broadway, and in opera houses around the world. Additionally, the School of Music presents more than 250 events annually, many of which are free and open to the public. 
About Carnegie Mellon University: Carnegie Mellon is a private, internationally ranked research university with programs in areas ranging from science, technology and business, to public policy, the humanities and the arts. More than 11,000 students in the university's seven schools and colleges benefit from a small student-to-faculty ratio and an education characterized by its focus on creating and implementing solutions for real problems, interdisciplinary collaboration, and innovation. A global university, Carnegie Mellon's main campus in the United States is in Pittsburgh, Pa. It has campuses in California's Silicon Valley and Qatar, and programs in Asia, Australia, Europe, and Mexico. 
The university is in the midst of "Inspire Innovation: The Campaign for Carnegie Mellon University," which aims to build its endowment, support faculty, students and innovative research, and enhance the physical campus with equipment and facility improvements.