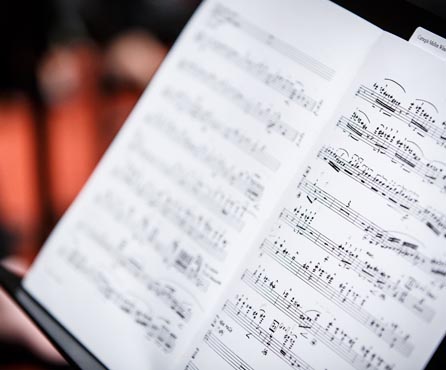 July 26, 2011
PREPARATORY SCHOOL STUDENTS SHINE AT WORLD PIANO COMPETITION
For pianists ages five through 18, Cincinnati's Young Artists' World Piano Competition is the defining showcase for the best talent across the globe. Carnegie Mellon's Music Preparatory School sent 32 of its best pupils to vie for silver, gold or bronze medals in categories ranging from level 1 (age 5-6) to level 12 (age 16-18). Competition was spirited as more than 243 students from all over the world traveled to southern Ohio to participate in this prestigious event. The Preparatory School continues to uphold the level of excellence in both artistry and technique that characterizes its renowned piano division, led by Prof. Hanna Li. Teachers of other competing students included Luz Manriquez, Tanya Gelman, and Sung-Im Kim.
Seven Preparatory School students made an impact on the panel of international judges, receiving Silver, Gold, and Grand prizes in varying levels of performance:
JOSHUA ZHOU – SILVER (LEVEL 1)
SONGELA CHEN – GOLD (LEVEL 5)
SAVANNAH CHAE – GOLD (LEVEL 6)
SUVIR MIRCHANDANI – GOLD (LEVEL 7) & GRAND (LEVELS 5-8)
KATHERINE CHEN – GOLD (LEVEL 8)
KATHERINE ZHOU – GOLD (LEVEL 9)
STEPHANIE GUO – GOLD & SILVER (LEVEL 11 CONCERTO & 11 SOLO, RESPECTIVELY)
Suvir Mirchandani, winner of both the Level 7 Gold and Grand Prizes, was selected to play in the competition's finale. "Being asked to play in the finale came as an unexpected surprise. I was not exactly very prepared for it, so I just played as naturally as I possibly could, and got caught up in the magic of the music," Mirchandani said. "It was one of the most thrilling experiences of my life." His success is a strong family tradition; his older brother, Rishi, won the same two accolades in 2008. Both pianists are students of Luz Manriquez.
The seven winners of the Young Artists' World Piano Competition will perform in New York City's Carnegie Hall as part of their prize package, which also included a cash prize ranging from $50 (Bronze) up to $1500 Grand Prize in Levels 9-12).
Eleven Preparatory School students received honorable mention:
JI-YOOL MOON – LEVEL 2
JOSHUA KIM – LEVEL 3
ALBERT LIU – LEVEL 3
ALLISON ZHANG – LEVEL 4
MEGAN BANERJEE – LEVEL 5
BRIAN OH – LEVEL 5
JIAWAN LUI – LEVEL 7
MICHELLE LEE – LEVEL 9
RISHI MIRCHANDANI – LEVEL 10 CONCERTO
JOY HOU – LEVEL 10 SOLO
HELEN KIM – LEVEL 11 SOLO
View the original post by Clicking Here.