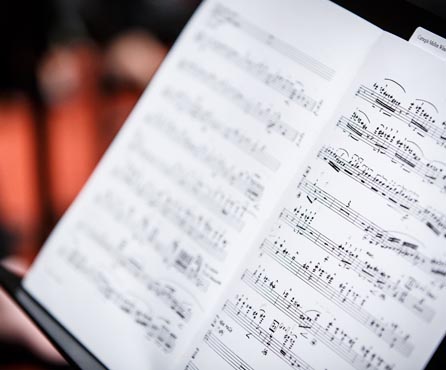 July 24, 2008
PREP SCHOOL STUDENTS TAKE TOP HONORS AT WORLD PIANO COMPETITION
PITTSBURGH—Eight talented students from Carnegie Mellon University's Music Preparatory School captured top honors at the 52nd World Piano Competition July 2–13 in Cincinnati.
The students, ages 9 to 16, competed with children from across the globe in 12 levels to receive gold, silver and bronze medals. Of the eight winners, six are graduates of the School's Beginning Piano for Children class taught by Carnegie Mellon piano majors in conjunction with the School of Music's piano pedagogy program.
The young pianists competed in either a concerto or solo setting, performing the work of such renowned composers as Chopin, Beethoven and Shostakovich. An international jury of three judges selected the winners based on performance.
Local winners of the 2008 World Piano Competition include:
STACEY CHEN, 16, OF ALLISON PARK – 11TH LEVEL, BRONZE MEDAL
STEPHANIE GUO, 14, OF WEXFORD – 10TH LEVEL, SILVER MEDAL
HEIDI MILLER, 12, OF PITTSBURGH – 8TH LEVEL, SILVER MEDAL
RISHI MIRCHANDANI, 11, OF PITTSBURGH – 7TH LEVEL, GOLD MEDAL AND GRAND PRIZE
CAROLINE LI, 13, OF PITTSBURGH – 7TH LEVEL, SILVER MEDAL
THOMAS KANG, 12, OF PITTSBURGH – 5TH LEVEL, SILVER MEDAL
SUVIR MIRCHANDANI, 9, OF PITTSBURGH – 4TH LEVEL, SILVER MEDAL
SEBASTIAN OJEDA, 10, OF PITTSBURGH – 2ND LEVEL, BRONZE MEDAL
All winners received a cash prize based on their medal and will be featured in a recital in New York's Carnegie Hall.
Hanna Li, professor of piano and director of the Preparatory School's piano program, has taken students to the competition for more than three decades and is chairman of the competition's eastern region. Fellow teachers Mineko Avery, Tanya Gelman, Jeffrey Harris and Luz Manriquez also sent students to perform.
"The students work tremendously hard to achieve these results. All of our young pianists were highly motivated and played very well," said Manriquez, also an associate teaching professor in coaching and accompanying.
Carnegie Mellon Music Preparatory School trains talented Pittsburgh-area children ages 4 to 18 to achieve technical, academic and artistic proficiency in music. Distinguished professional musicians and educators offer comprehensive classes in Dalcroze eurhythmics, musicianship, theory and composition, chamber music and jazz improvisation, as well as private lessons in piano, violin, viola, cello, double bass, guitar and percussion. For more information, see www.music.cmu.edu/preparatoryschool.