A well-being space can be anywhere.
Well-Being Spaces
What is a well-being space?

At CMU, well-being spaces are all around us. They might be intentionally focused on well-being, like the Mindfulness Room or a yoga studio. They might also be spaces that we transform for ourselves into well-being spaces, like a nook in an academic building or a grassy spot on The Cut. 
Some spaces on campus are quiet and reflective, with a focus on spiritual and emotional health. CMU also offers active venues that encourage physical and social health. We have community-based venues that bring us together to create connection and the ability to mobilize towards a common goal. And there are unspecified spaces just waiting for us to come and sit and enjoy. 
I'm looking for...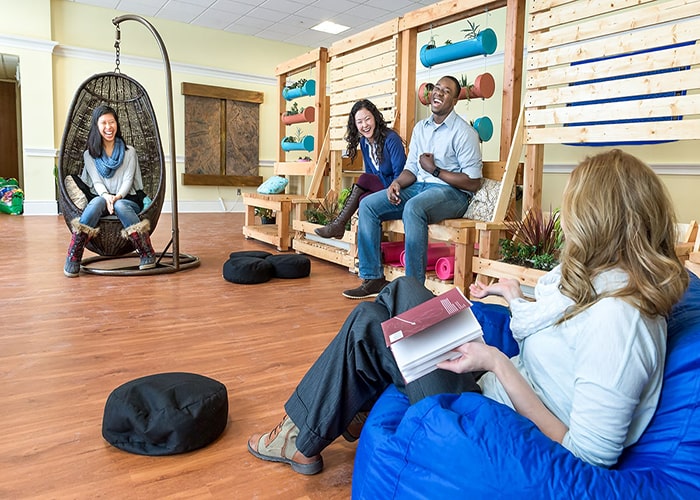 The Mindfulness Room
Located on the ground floor of West Wing, the Mindfulness Room is a dedicated, student-led and operated space to simply rest, breathe and relax with no agenda.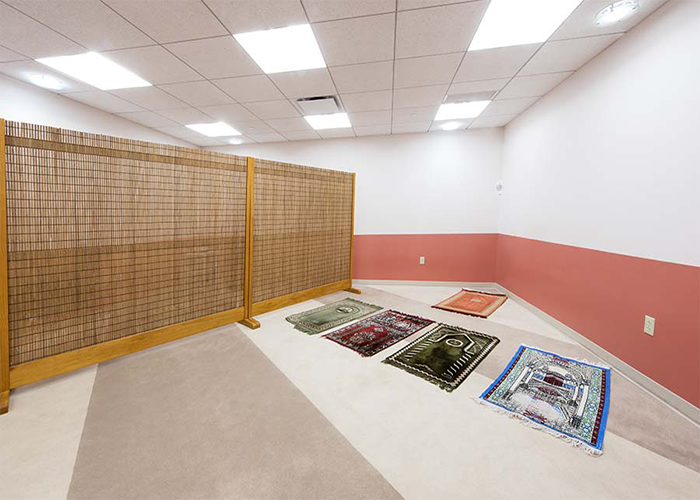 Jared L. Cohon Center Prayer Room
A multi-denominational prayer room is available 24 hours a day in the lower level of the Cohen University Center. The space features an ablution room with two private foot washing stalls.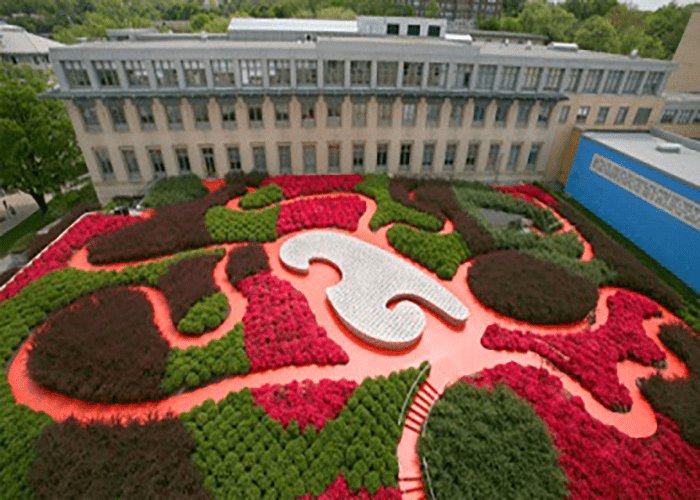 Posner Center's Green Roof & Walking Maze
Nuzzled between the Tepper School of Business and the University's College of Fine Arts, the Posner Center's rooftop garden brings a little green into a highly-populated student area.
Everyone has a different need for quiet.
What forms of quiet support your well-being? Explore journaling, a walk in nature at neighboring Schenley Park, meditation, prayer or a gratitude practice.
Reflection Garden
Whether you wish to surround yourself with the blossoming trees in the spring, are seeking a quiet space to retreat, or wish to eat your meal al fresco, take a few steps down into the Reflection Garden, a space tucked in next to the tennis courts. You'll find small tables and benches, and a moment to pause during your day.
Stretch. Sweat. Play. These spaces welcome activity.
Get active in Pittsburgh!
Explore Pittsburgh parks and hiking trails or join a biking or running group. You can also take part in Pittsburgh Connections through the Student Leadership, Involvement, and Civic Engagement Office (SLICE), which offers ooutdoor adventures like whitewater rafting, kayaking, biking, hiking, paintball, horseback riding, and skiing!
Idea: Grab a lunch with a classmate or coworker at La Prima or a variety of dining concepts.
Idea: Schedule a group outing to the Reflective Garden near the Tennis Courts or Legacy Plaza.
Idea: Find nooks in your residence hall to hang or explore the new Commons in the Fifth Avenue neighborhood.
Explore and connect. These spaces bring Tartans together.
The Fifth Ave Commons is for everyone and everything.
Located in the heart of the Fifth Avenue Neighborhood of campus, the Fifth Avenue Commons is a meant to be a place to gather, relax, play and rejuvenate for the entire campus community.  This 5,000 square foot community space has nooks for studying, a multipurpose room for meetings and events, music rooms and a wellness room.
Fifth Ave Neighborhood Commons
Gather around the hearth with CMU students, faculty and staff, in the new community space.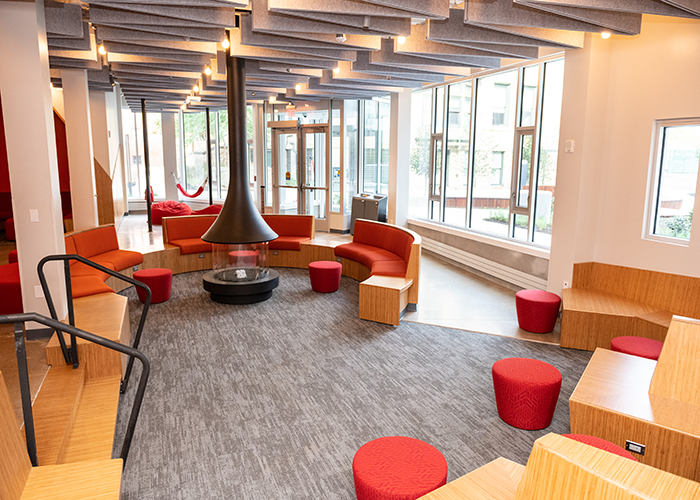 Practice piano alone or get the band together in the small and large music rooms. CMU Jazz Band approved.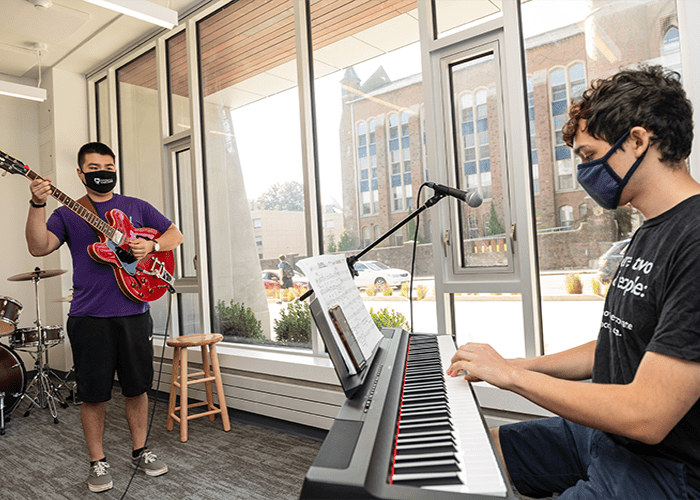 Practice yoga with beautiful natural lighting or choreograph your next dance routine in front of the wall to ceiling mirror in the Dance/Wellness Studio.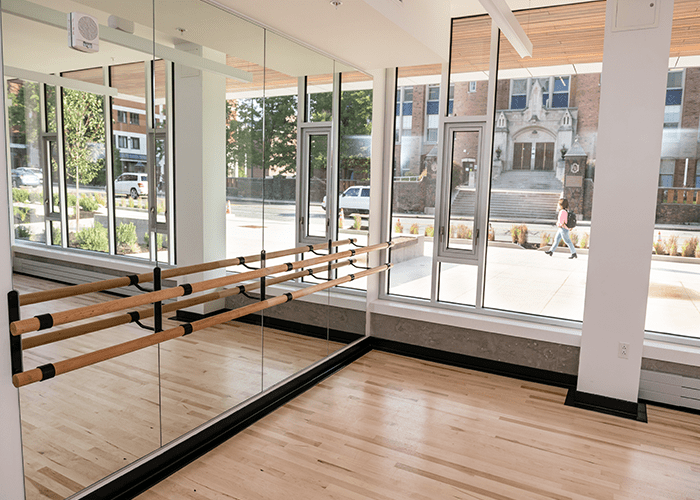 Hang out—literally—in one of the cozy hammocks or relax on a bean bag chair and enjoy the view of courtyard.