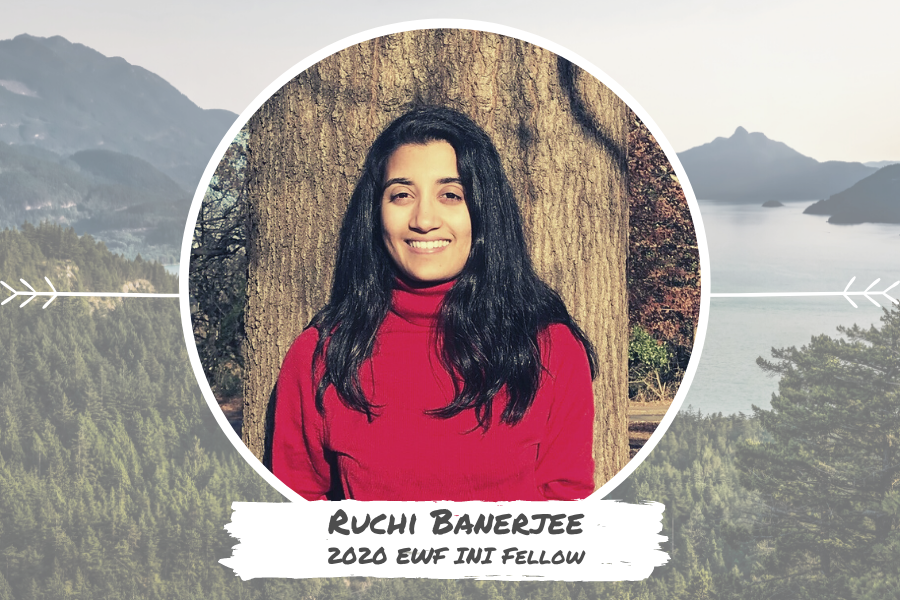 October 19, 2020
Aspiring cyber entrepreneur is latest EWF INI Fellow
By Deana Lorenzo dlorenzo(through)andrew.cmu.edu
Media Inquiries
Jessica Shirley
Director of Strategic Communications
INI student Ruchi Banerjee receives full-tuition fellowship to study information security at Carnegie Mellon University
Ruchi Banerjee's interest in cybersecurity began with a fascination with the unknown. "I think security is one of those fields where you know it exists, but you often don't know exactly how it works," she said.
Since she was in high school, Banerjee has been drawn to the puzzle of solving complex security issues, especially when it comes to protecting systems while finding vulnerabilities through the perspective of an attacker. "Being able to put yourself in someone else's shoes and being able to know how to secure something is a difficult skill to develop, but one that is important," she explained.
Banerjee, currently a bicoastal student at the Information Networking Institute (INI), is embarking on the next big step in her cybersecurity career as an EWF INI Fellow—a full-tuition information security fellowship awarded jointly by the INI and the Executive Women's Forum on Information Security, Risk Management and Privacy (EWF).
"[The EWF INI] fellowship is unbelievable!" she said. "I see this fellowship as a great opportunity to make long lasting connections with women who are already in the field of security and know what it's like."
"I see this fellowship as a great opportunity to make long lasting connections with women who are already in the field of security and know what it's like."
Joining a Legacy of Women Leaders in Tech
At the 18th Annual EWF National Conference on October 20-22, 2020, Banerjee will be recognized as the EWF INI fellowship's thirteenth recipient and celebrated alongside the previous fellows, many of whom are now working at major companies such as FireEye, Slack, Apple, Google, Atlassian, Red Hat and Ernst & Young. ​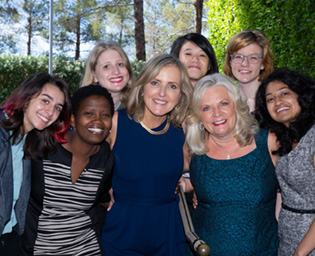 "Since 2007, the INI and EWF have empowered the next generation of women in the tech industry who are passionate about leading, supporting and inspiring others in their communities," said Dr. Dena Haritos Tsamitis, Barbara Lazarus Professor in Information Networking and director of the INI. "I cannot wait to see where Ruchi's journey leads."
"We are proud to partner with Carnegie Mellon's INI in providing scholarships for remarkably talented students," said Joyce Brocaglia, founder of EWF and CEO of Alta Associates. "The EWF provides scholarship recipients with a unique opportunity to be nurtured, supported and mentored by Executive Women Forum members—the most accomplished women in Cybersecurity, Risk & Privacy. We are committed to helping these women achieve professional success and personal fulfillment."
Banerjee can't agree more on the importance of building a strong, visible network of women in the tech industry.
"Here with EWF, I not only get to see that there are indeed women at the executive and C-Suite levels, but I also get to interact and communicate with them!" she said. "That mentorship through the women in EWF is truly valuable and something I look forward to."
A Global Perspective
Having learned the basics of computer science through her undergraduate studies at Georgia Institute of Technology and internships at several tech companies, Banerjee is now ready to deep dive into the world of security through her bicoastal program at the INI.
Despite the challenges of beginning graduate school in the midst of the COVID-19 pandemic, Banerjee has found ample opportunity to engage with her international INI cohort. "There is so much diversity in this program—getting to meet people from around the world here has been amazing!" she said.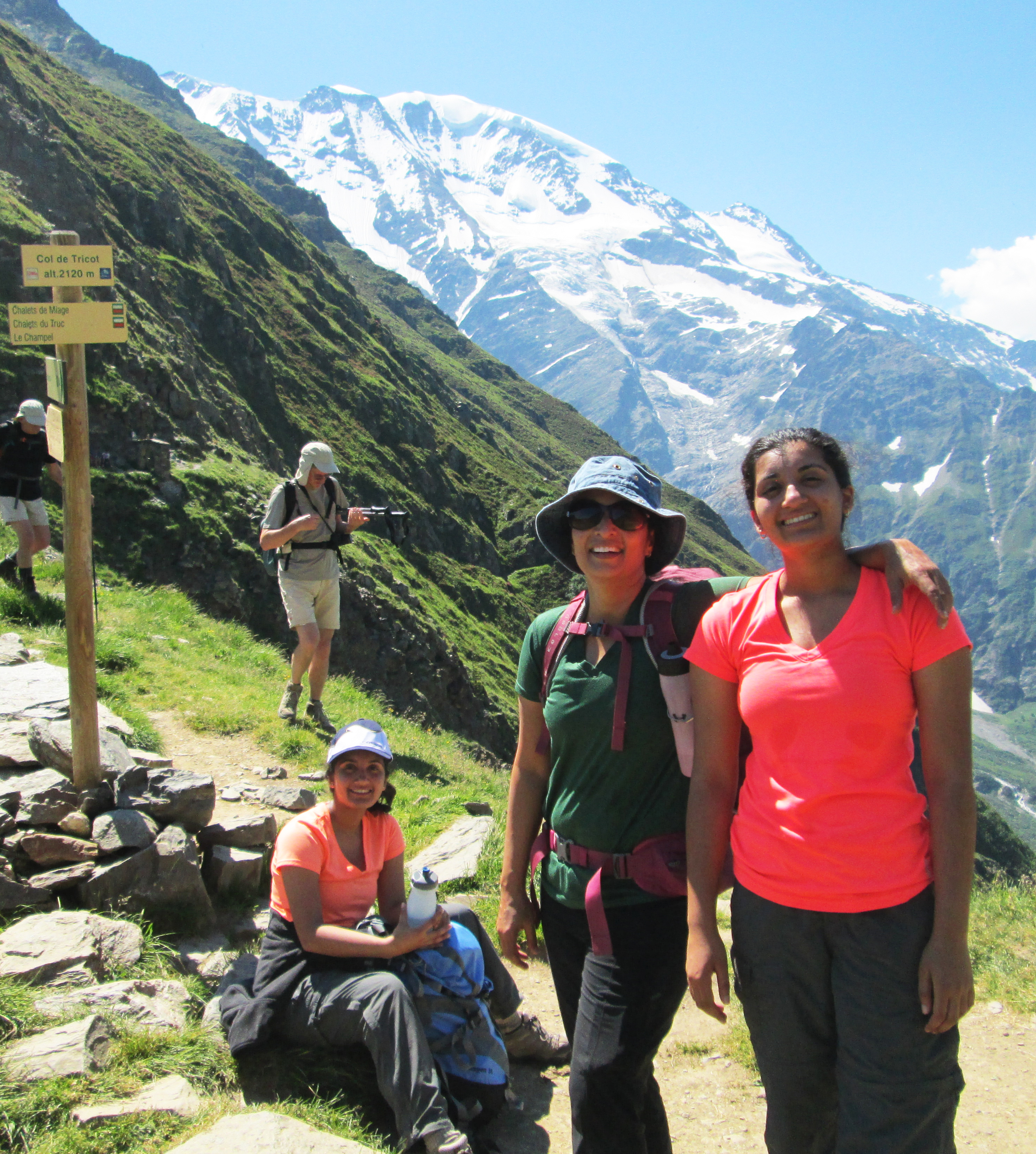 Being a part of a global community of like-minded peers is important to Banerjee, who has done her fair share of traveling in the past. She studied abroad for a summer in Barcelona and has trekked to high-altitude destinations around the world including Machu Picchu, Mont Blanc and the Himalayas.
Banerjee's many treks around the world reflect her entrepreneurial spirit, which she hopes to put towards starting a cybersecurity business that combines her passion for computer science and interest in helping communities in need.
"I want to help bring those in my community and across the world up from poverty and provide them the tools necessary to continue moving up in life," she said.
Banerjee is hoping that the INI's bicoastal program and support from the EWF community will equip her with the tools and experience needed to turn this dream into a reality.
"Not only would I be able to choose classes that were of interest to me in both security and business, but I could do it while working in two different environments throughout the program," she explained. "Being able to experience both coasts would help me understand where I want to eventually build up my career."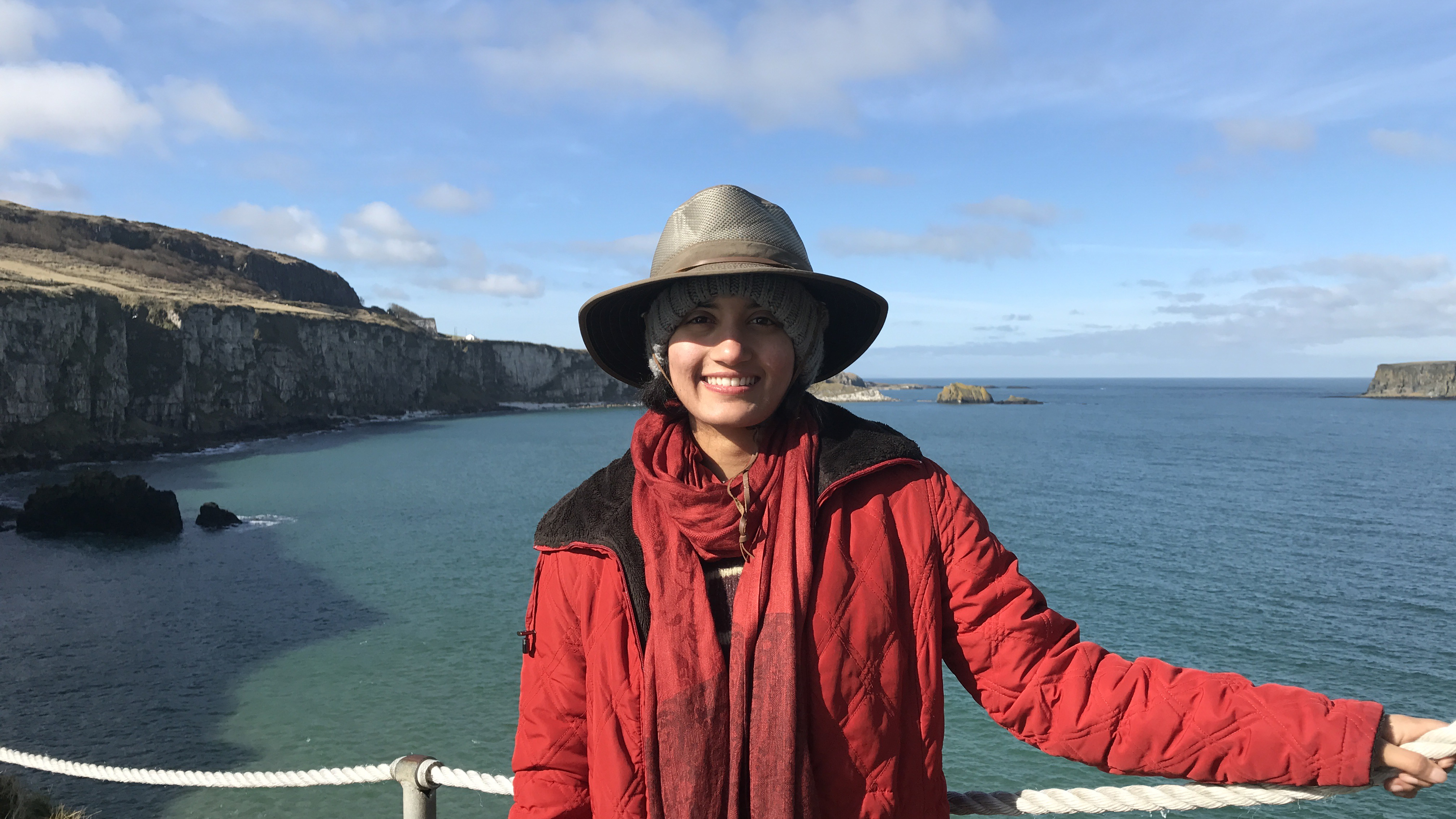 About the Information Networking Institute:
The Information Networking Institute (INI) at Carnegie Mellon University (CMU) educates and develops engineers through technical, interdisciplinary master's degree programs in information networking, security, and mobile and IoT engineering that incorporate business and policy perspectives. Learn More.
About the Executive Women's Forum on Information Security, Risk Management & Privacy:
Founded in 2002, the Executive Women's Forum on Information Security, Risk Management & Privacy (EWF) is the largest member organization serving women leaders as well as the most prominent and influential women in Information Security, Cybersecurity, IT Risk Management, Governance Risk & Compliance and Privacy. The EWF's mission is to advance women in our field through leadership development, education and the creation of trusted relationships. The EWF achieves this goal by facilitating programs and events throughout the year including a National Conference, regional meetings, leadership development programs and interaction with global thought leaders through an online community. Learn More
About the EWF INI Fellowship
The Information Networking Institute (INI) partners with the Executive Women's Forum (EWF), sponsored by Alta Associates, to offer a full scholarship to an incoming INI student. Alta Associates is a premier executive recruitment firm specializing in Information Security, IT Audit, Risk Management and Privacy. This scholarship was first offered in the Fall 2007 to support a student from a historically underrepresented population. Awardees, known as EWF INI Fellows, receive a full scholarship and have the opportunity to be mentored by an EWF participant who is at a senior level in the information security field. Learn More and Give
About the Joyce Brocaglia EWF Endowed Fellowship:
Established in 2012 in honor of the CEO of Alta Associates and founder of the Executive Women's Forum (EWF), the Joyce Brocaglia EWF Endowed Fellowship supports INI graduate students and develops future generations of leaders in technology. In honoring Joyce and the work of the EWF with your own gift, your generosity towards this endowed fund will enhance the amounts available to support a greater number of students. Learn More
– INI Magazine Table of Contents –