A home away from home.
The INI building at 4616 Henry Street in Pittsburgh is a vibrant home for students, staff and faculty. The second floor is a dedicated student space for study sessions, collaboration and social events.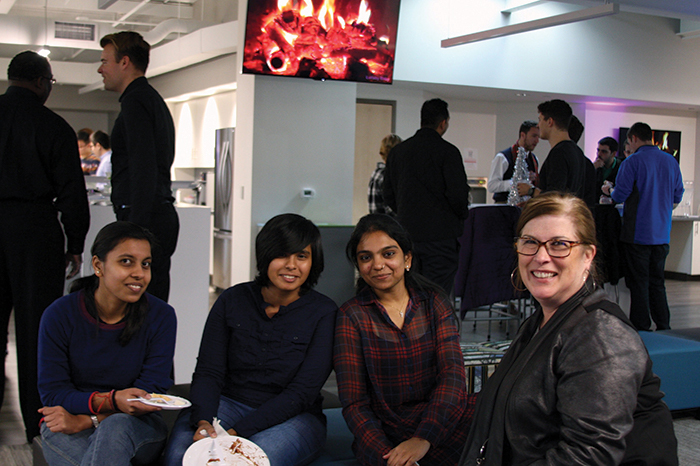 Event and Networking Space
From student events like the Thanksgiving Potluck and Tree Decorating party to admitted student socials and alumni networking events, the student floor is the perfect place for dynamic gatherings.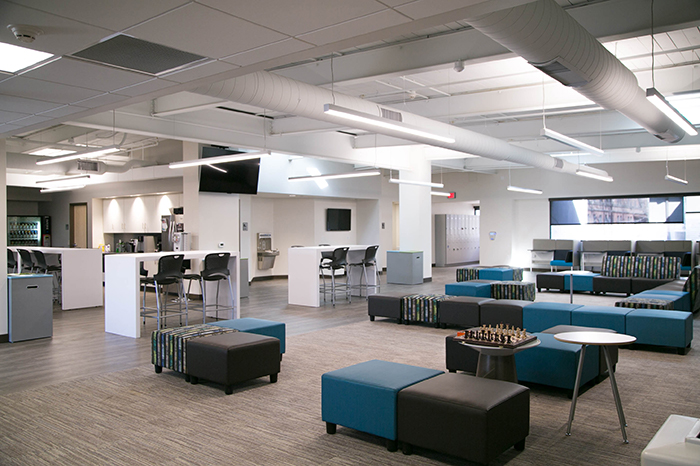 Supporting Collaboration
Student media and project rooms feature state-of-the-art multimedia systems systems for online collaboration.
Quiet Study Room
Need to focus on an assignment in peace and quiet? Our Quiet Study Room offers the ideal spot for concentration without any distractions.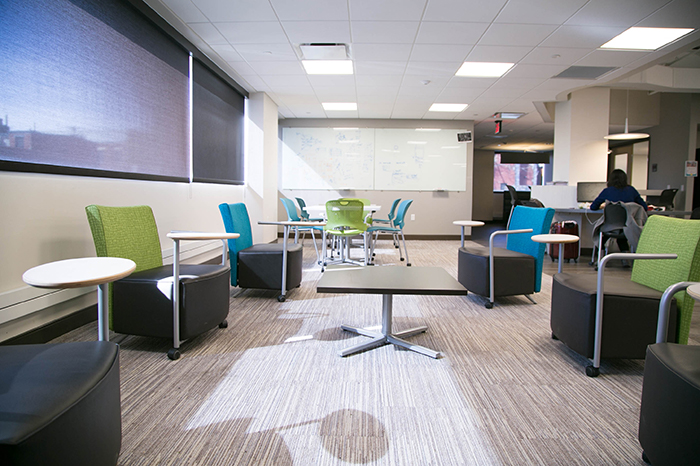 Adaptive to Student Needs
Options for group collaboration or private study.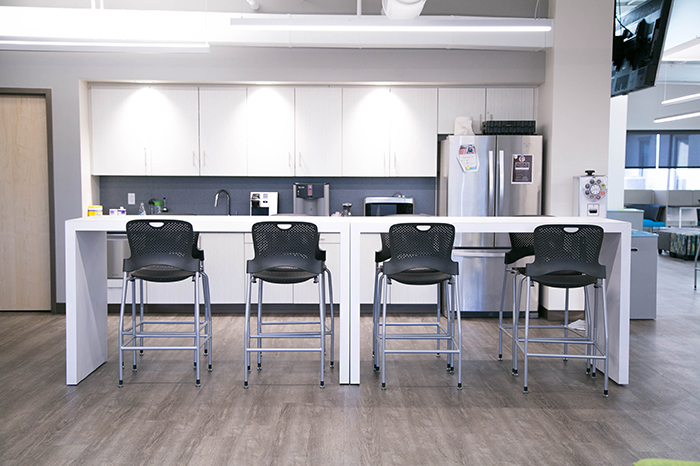 Building Community
Share a meal or take a snack break in the kitchen space, complete with a refrigerator, microwave, Keurig machine, vending machines and eating area.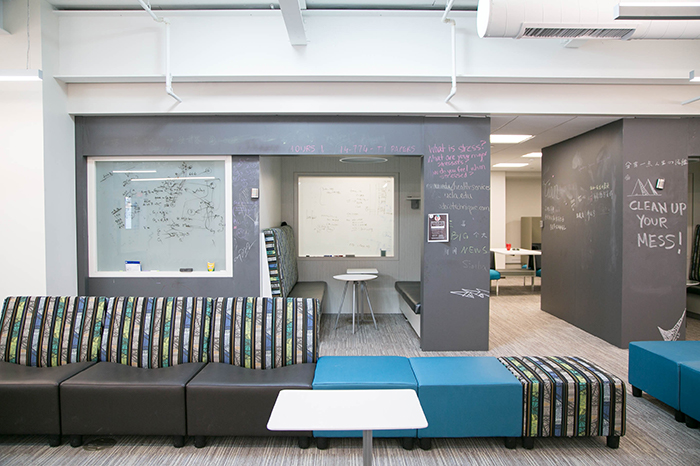 Ideal for Group Work
The booth-style "pods" with writeable wall surfaces provide an ideal space for group work.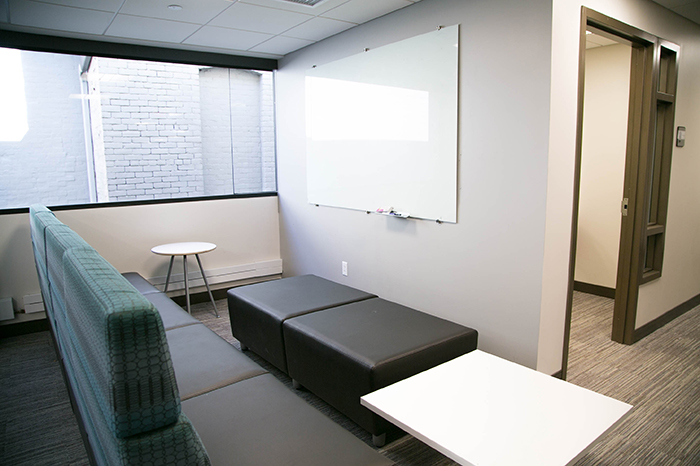 Interview and Project Rooms
Three rooms on the student floor can be booked for interviews or project meetings.
Distributed Education Centers (DEC)
Equipped with the latest video-conferencing technologies, the classrooms connect the students and faculty in Pittsburgh to their counterparts in Japan and Silicon Valley.