MSIS
Master of Science in Information Security
The Master of Science in Information Security (MSIS) program offers a technical focus in security and computer systems, further developed through research opportunities.
Pittsburgh: Emerging Tech City
Pittsburgh is quickly becoming the nation's next great innovation hub, with top companies like Google, Uber, Disney and Facebook expanding to the Steel City. Over the two-year MSIS program, students immerse themselves in campus life at Carnegie Mellon and the rich, cultural experience of living in Pittsburgh. 
Will you answer the nation's call for information security professionals?
The MSIS program meets the criteria for the NSF-funded CyberCorps® Scholarship for Service Program (SFS). U.S. citizens and permanent residents may be eligible to receive a full scholarship and academic stipend in exchange for two years of service.
Customizable Curriculum
Interested in working for the NSA? Looking for a deeper concentration in information security? Explore these two certificates available to MSIS students.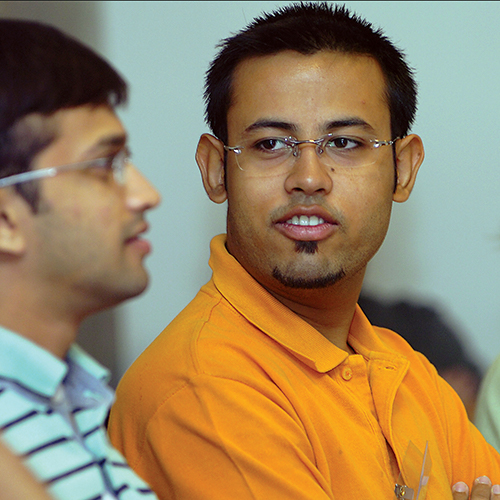 Program Learning Outcomes
STUDENTS WHO GRADUATE FROM THIS PROGRAM GAIN AN ABILITY TO:
Demonstrate advanced knowledge of information security principles and challenges in networks and software systems
Perform risk assessment and management of secure infrastructure development, acquisition and evolution
Apply information security concepts to the design and implementation of networked, software and distributed systems technologies
Evaluate trade-offs involving security, policy, business, economic and management principles in network and software systems