Innovate in the Wild
Industry-Sponsored Practicum Projects
Practicum Project
Bridging the gap between theory and practice
In the INI practicum project, information networking, security and mobility student teams tackle problems, pilot new ideas and develop solutions for corporate, government and research sponsors.
Projects span a variety of topics in computing, mobile systems and security, and range from fundamental research to software development. By assisting sponsors in scoping a project, the INI strives to maximize return on investment.
Please click to expand each step below.
Step 1: Review Project Proposal Instructions
The INI Practicum Proposal form collects information about potential practicum project sponsors, including details about the sponsoring organization, the project and the student background skills required for project success on the project.
Sponsorship Information:
Contact information for a technical and a business contact
Sponsoring company or organization name
Name of faculty/staff contact at CMU, if applicable
Whether INI and CMU may publicize sponsor's involvement in the INI Practicum
Confirmation that sponsor will agree to the terms and conditions of our Educational Project Agreement 
Please note that sponsorship includes a financial contribution:
$40k for-profit entities
$25k for non-profits and small businesses (as defined by SBA)
$0 for government organizations
2. Proposal Submission: You will have the option of submitting your proposal by either entering responses into a series of text boxes or providing a link to a proposal document. In either case, the proposal must include the following:
Brief-yet-descriptive project title that captures the essence of the project
Few-sentence summary of the project and goals
Detailed, several-paragraph description of the project, including background, motivation, technical challenges, relevant technologies, etc.
Short list of expected project goals or outcomes that the project team could aim for. For example, explain a prototype or demo that would be of interest to the sponsor. Please note that educational projects are not allowed to have specific technical deliverables that are required by the sponsor.
3. Project Skills Requirement: You will be asked to rank skills that are required or beneficial to the project, such as cloud computing, machine learning, secure coding, etc. 
Step 2: Review CMU Educational Project Agreement
Sponsorship of INI Practicum projects is done under a CMU Educational Project Agreement and requires a financial contribution to the INI, the amount depending on the sponsoring organization as:
$40k for-profit entities
$25k for non-profits and small businesses (as defined by SBA)
$0 for government organizations
Negotiation of the agreement's terms and conditions are subject to an increase in sponsorship fees and must be initiated as soon as possible. Please note that certain terms are non-negotiable.
Practicum at CMU Silicon Valley 
Step 3: Review Intellectual Property Policy
CMU students retain ownership of their intellectual property. At the above levels of sponsorship, sponsoring companies receive a non-exclusive, royalty-free, commercial-use license to use the student work product from the project course. Additionally, the teams share an archive of their work with the sponsor at the end of the semester. Sponsors interested in additional IP rights can negotiate directly with the students after the end of the academic semester.
Step 4: Submit a Proposal to Sponsor a Project
Submissions for 2019 are now closed.  Want to chat about this opportunity? Contact the INI practicum team by 
email
 with questions.
Why Sponsor?
A Sponsor's Perspective: SLAC National Accelerator Laboratory
Aleecia M. McDonald: Innovating in the Wild with INI Practicum
Meaningful Impact
Practicum projects are an outstanding way for companies to work with the smartest minds at CMU in order to develop and improve ideas. Students leverage their background and experience to provide novel approaches to a project that will have meaningful impact on the company.
Recruitment Opportunity
Sponsoring a practicum grants companies early access to exceptionally qualified INI students. From pitching project proposals to the entire pool of talented INI students to working closely with a small project team, the practicum environment is ideal for evaluation and recruiting.
Recent Sponsors
Adobe
BitClave
Carnegie Mellon University
Cisco
Citi
Common Sense Media
Demisto
Ericsson
Ford
Google
Intel
Matrix Solutions
Microsoft
NASA


Omlet
Quin
Samsung
SAP Labs
SLAC National Accelerator Laboratory
Visa
How It Works
3-6 Students Per Team
Matched according to skill sets and interests.
14 Weeks
 Fall 2019 semester at CMU Silicon Valley.
280+ Hours of Work
Logged by each team member throughout the semester.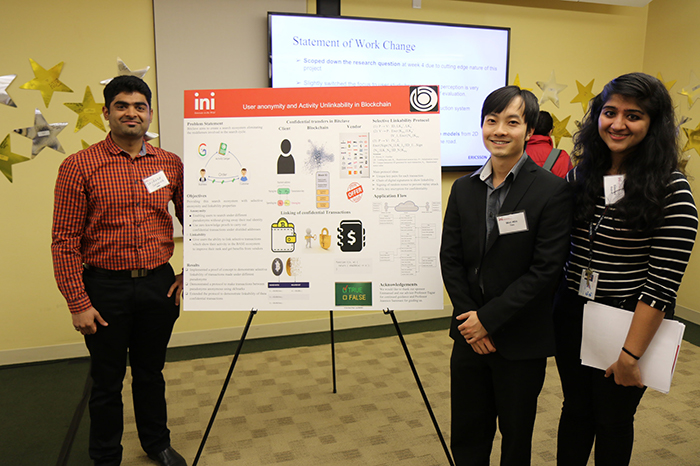 BitClave
"User Anonymity and Activity Unlinkability in Blockchain"
Topic Areas: Blockchain, digital advertising, Zcash, zkSNARKs, cryptography
Working alongside BitClave to develop the next generation of personal privacy, decentralized search, and digital advertising, this team worked on several technologies to ensure selective user anonymity, selective unlinkability and zero knowledge transaction protocols.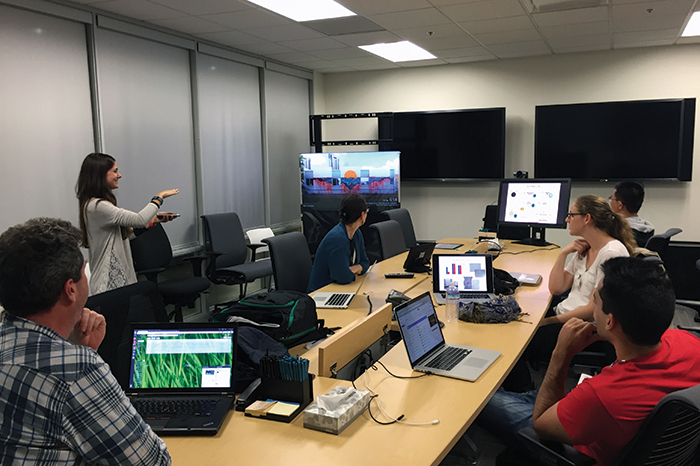 Google
"Fling-to-display device gesture using Google Chromecast"
Topic Areas: Peer-to-Peer embedded, networking, Chrome browser
Students researched the "fling-to-display device gesture" experience using Google Chromecast, connecting physical location and gestures to make devices better understand human intentions.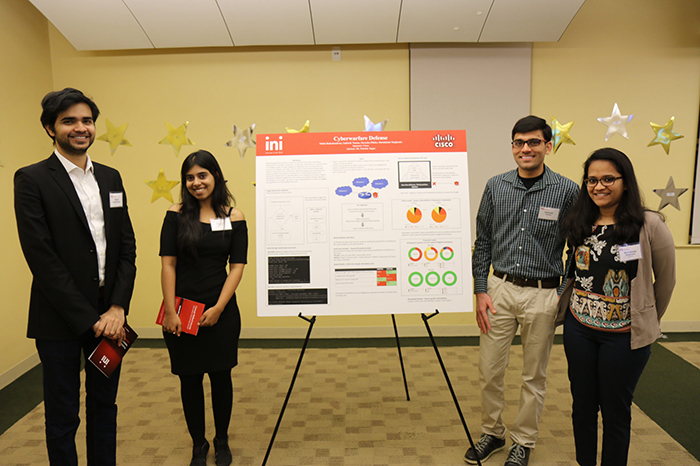 Cisco
"Cyberwarfare Defense Assessment" 
Topic Areas: Enterprise router security, cyberwarfare defense, research analysis, network security
This project compared the integrity and trustworthiness of two enterprise routers - the Cisco ISR4331 and the Huawei AR1220. The primary deliverable was a comprehensive report detailing the team's analysis.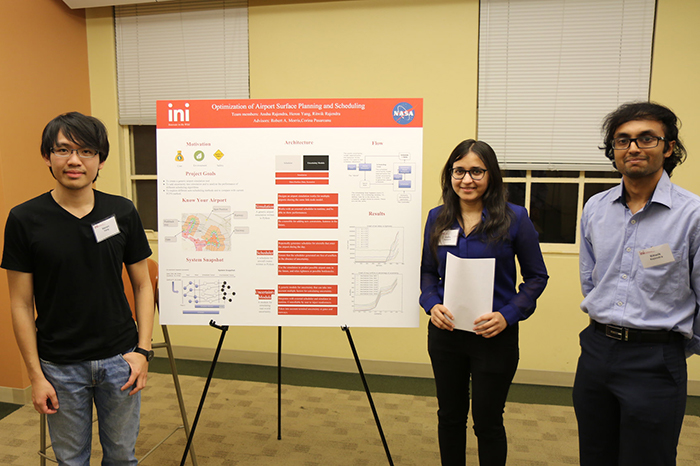 NASA
"Optimization of Surface Planning and Scheduling" 
Topic Areas: Optimization algorithms, simulation tools
Created a generic airport simulation tool (applied to the San Francisco International Airport), added uncertainty to the simulation and explored different auto-scheduling methods to improve surface operations and scheduling.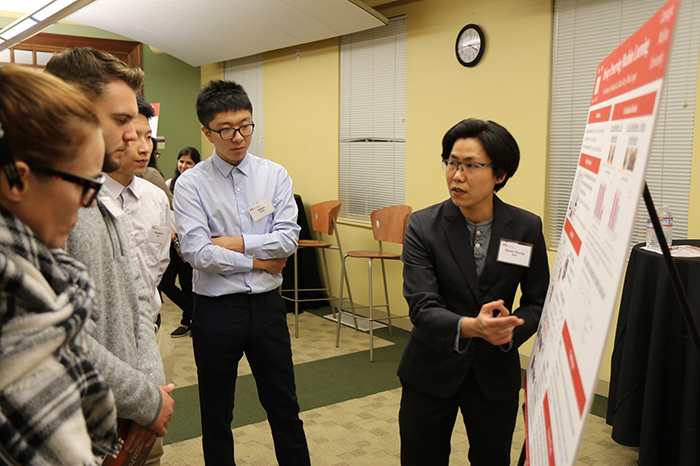 Carnegie Mellon University
"Privacy Preservation in ML Algorithms" 
Topic Areas: Deep learning, machine learning, security, privacy
To protect user's privacy, this project implemented a novel privacy-preserving deep learning technique that is highly accurate and difficult for an attacker to reverse.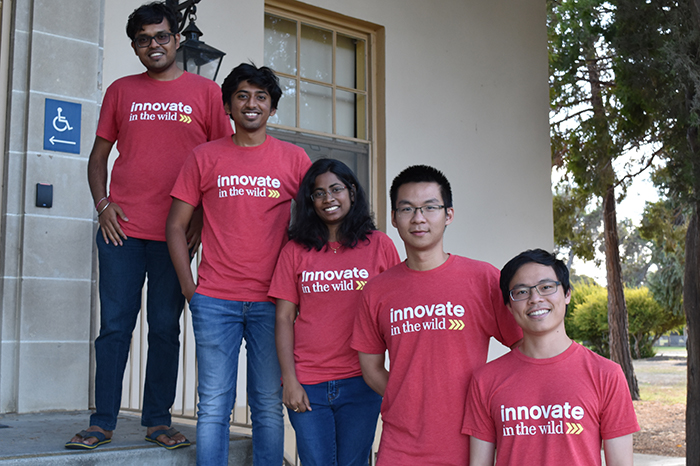 SLAC National Accelerator Laboratory
"Visualization and Analytics of Distributed Energy Resources (VADER) Data Collection & Analytics"
Topic Areas: Data collection, analytics, distributed energy, visualization
This team performed analytics on various data, including electric vehicle and smart home energy data, to determine the penetration of solar energy and help utilities decrease costs by relying more on cleaner energy.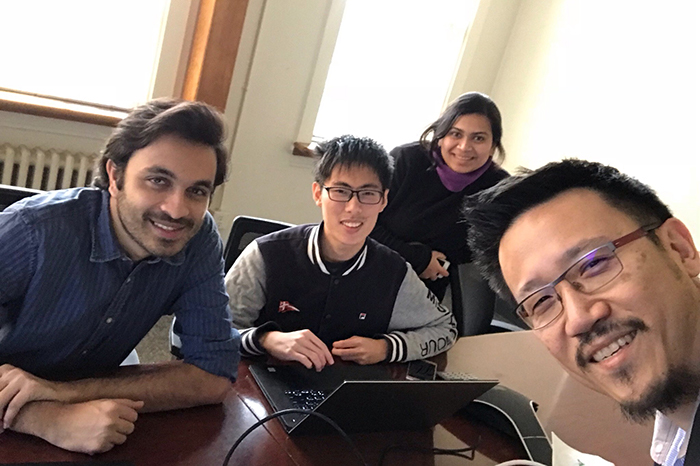 Quin
"Identity on Blockchain"
Topic Areas: Proof of concept, blockchain, trust management
This team actualized an idea to a proof-of-concept for a trust management platform powered by blockchain.
Sponsor Testimonials
Google
"Practicum gives us an opportunity to explore projects from a perspective that we normally wouldn't be able to take. This is essentially the number one goal, along with creating better future tech employees!"
Trevor Pering
Quin
"The students completed the proof-of-concept to validate the idea, added features and resolved issues along the way. That's tremendous help for me to take the next step for my work."
Yen-Ming Chen
SLAC National Accelerator Laboratory
"The value for us is to meet and benefit from the contributions of top students, who bring an amazing energy and enthusiasm, and an amazing set of skills and new tools."
Sila Kiliccote
Cisco
"From a sponsor's perspective, the value of the practicum is influence. Sharing the Cisco brand and culture, inspiring the next generation, giving back - all while improving our recruiting pipeline."
Chris Dorros