March 30, 2021
INI Alumni Leadership Council: Annual Update
By Jessica Shirley jcorry(through)andrew.cmu.edu
The ALC was formed in 2009 as a group of valued advisors and passionate advocates seeking to engage and strengthen the INI alumni network and help the INI achieve its strategic goals.
With more than 2,200 alumni around the world, the ALC helps foster communication and engagement among alumni, and between alumni and students.
2020 Highlights
Our alumni were a valuable resource for student support and mentorship during this year like no other! In a time where connection is more important than ever, INI alumni were there for our students in so many ways:
Sharing advice and personal experience on our Admitted Student Slack, including recording the Alumni Insights video series.
Serving as mentors in the Alumni and Student Intern Connection Program.
Honoring our Class of 2020 by recording congratulatory video messages.
Adding value by engaging in INI events, including as panelists for Choosing the Right Job workshop and judges at the 2020 Practicum Showcase.
Generous gifts to support our students and the department in these difficult times.
Thank you to our ALC for leading these initiatives, and to all alumni who gave back to the INI – in whatever way you could – this year!
Ways to Engage in 2021 and Beyond
Mentor a Student
Join the INI alumni network so students can reach out to you for advice and mentorship: cmuini.firsthand.co/
Connect on Social Media
Engage with us online for the latest news and opportunities to stay in touch with one another!
Facebook Group: Search "INI Alumni" & request to join!
Get Involved with Your Employer
We can help connect your employer with INI talent! We are always looking for internship, full-time and practicum project sponsorship opportunities.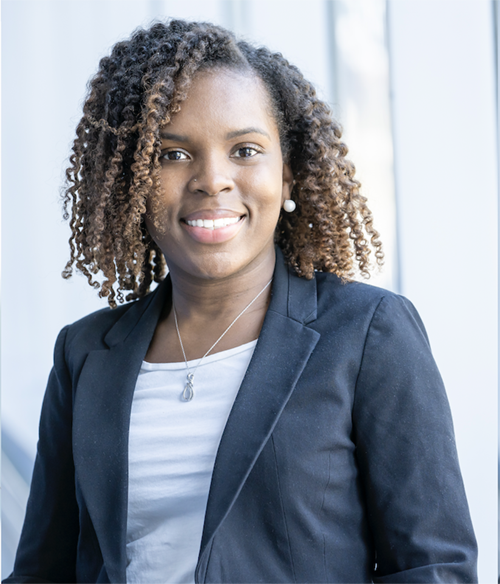 Congratulations to ALC incoming chair: Samantha Allen
Samantha is the Executive Director of The Cyber Security Intellects, a nonprofit organization where she has served as a founding member since 2017. She is dedicated to informing individuals about the importance of cybersecurity and privacy in their everyday lives and inspiring the next generation of cybersecurity professionals. Samantha graduated from the M.S. in Information Security Technology and Management program (now the M.S. in Information Security) in 2015 and worked for six years as Cyber Security Engineer and Project Manager at The Johns Hopkins Applied Physics Laboratory. In 2020, she received the Women of Color Technology Rising Star Award for her STEM outreach activities.
And thank you to our outgoing chair, John Droggitis!
John served a two-year term leading the council and will remain involved as a valuable member of the ALC.
ALC Members
Samantha Allen, MSISTM '15, Chair
Yen-Ming Chen, MSIN '99
Victor Dibia, MSIN '11
John Droggitis, MSIN '91
Hana Habib, MSIT-IS '14
Vic Kapur, MSIN '01*
Navin Kumar, MSIN '05
Xinfeng Le, MSIT-MOB '14
Zoe Lin, MSIN '18
Utsav Mohata, MSIN '08*
Tyelisa Shields, MSIT-IS '10
Evan Wright, MSIS '08
Devika Yeragudipati Devarakond, MSISTM '12
Jacob Zhang, MSIT-IS '19
Sara Schwarz Iglesias, MSIS 2nd Year Student
Ruchi Banerjee, MSIT-IS 1st Year Student
* Exiting ALC Members - thank you for your service!
– INI Magazine Table of Contents –