March 30, 2021
More Than A Dream: Panagiotis Zikos
By Deana Lorenzo dlorenzo(through)andrew.cmu.edu
Why would the head of an elevator company invest in Blockchain?
For INI alumnus Panagiotis Zikos, CEO of Otis Elevator Co. for Greece and Cyprus, perhaps the better question is—why not?
Zikos began exploring applications for Blockchain during his time as an INI student in Athens, Greece. While taking a course on distributed systems - networks of computers that work together to achieve common goals - he had an important revelation about Blockchain.
"[When] I realized that [Blockchain] is the descendant of distributed systems, I knew I had to invest in it," he said. "I started thinking of how I could use this fascinating technology in my business."
"Soon enough, I got the idea of Service Smart Contracts, a digitized platform of Smart Contracts for our customers, exploiting in full scale the advantages of the Blockchain infrastructure," he added.
Zikos graduated from the Athens MS in Information Networking (MSIN) program in 2003, which he refers to as the "first milestone" towards his entrepreneurial career. In 2007, he joined Otis Greece and became CEO of the multinational firm in just 10 years. Paralleling his rise at OTIS, he invested in New Technologies and, co-founded his own software company, iLink, in 2005. "I wanted to create my own legacy, my own software house," he said. "iLink is part of my legacy and something I want my children to be proud of."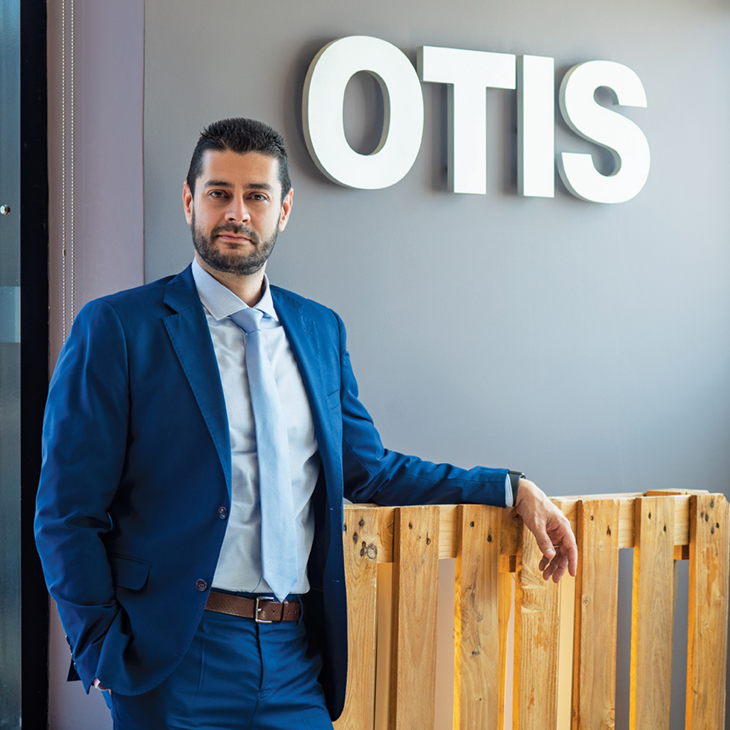 His first software product, PowerFleet, is an advanced telematics platform. While it has since evolved, thanks to new generations of developers who have worked on it over the years, Zikos considers PowerFleet to be a major highlight of his personal and professional life. "It was my child back then and when I saw people and customers trusting it, I was immensely proud," he said.
He has many career achievements to be proud of, but he also recognizes that the road to success was, and continues to be, a challenging one. Before iLink, he was inspired by watching YouTube videos about how Apple, Google and Amazon began in their founders' garages. "I was fascinated!" he said. "Yet, starting your own company demands more than a dream. You need to have a business plan and when I was 25, I did not know how to create one."
Before he could even think of running his own company, he had to quickly move from idealistic dreams to the tough (and expensive) reality of building a business from the ground up. "You must have a way to cover your first expenses, rent, first employees, marketing activities, sales campaigns, travel expenses, and business dinners. And this is when things get difficult," he said.
"You have a good idea, you know you can succeed—but when you see all these obstacles you had never thought about, you get disappointed."
It was during those hard times that Zikos fully realized the value of teamwork. He found a business partner, Stathis Vlachos, and together they founded iLink.
Foundation for Success: The People
Zikos attributes his success to the support of his wife and two daughters, and the people he works with at his companies. "What I love most is my team," he said. "Young, energetic people that absorb all my advice and pave the future of the company. A good leader is always one who creates new leaders."
His advice to aspiring entrepreneurs are: "You need to have strong guts…Do not listen to anybody but this little voice inside you that keeps on whispering: 'You can make it!'" 
Along with strong guts, Zikos also stresses the importance of humility: "Be patient in the beginning. Be humble when you succeed. You need to be a good person to remain a good entrepreneur…People do not cooperate with your company; they cooperate with you. Do not let success spoil you."
– INI Magazine Table of Contents –