Our Space
Facilities & Technology
The INI building at 4616 Henry Street in Pittsburgh is a vibrant home for students, staff and faculty. Our space aligns with the INI's values of innovation and interdisciplinary collaboration.
Due to the evolving circumstances related to the COVID-19 pandemic, our DEC and room reservation processes have changed. Please, make sure to check the CMU COVID-19 Updates website (https://www.cmu.edu/coronavirus/index.html) for the most up to date information.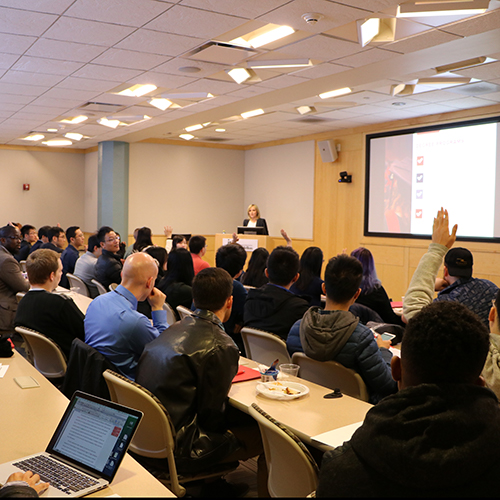 Distributed Education Centers (DEC)
Equipped with the latest video-conferencing technologies, the classrooms connect the students and faculty in Pittsburgh to their counterparts in Japan and Silicon Valley.
DEC@Henry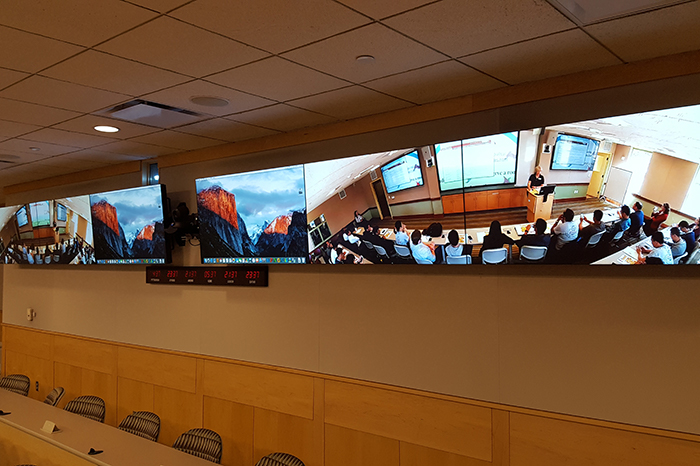 Seat Count: (54) Limited to 8 to maintaining required physical distance
INI Building: 4616 Henry St., Pittsburgh, PA 15213
MAP TO DEC@HENRY
DEC@CIC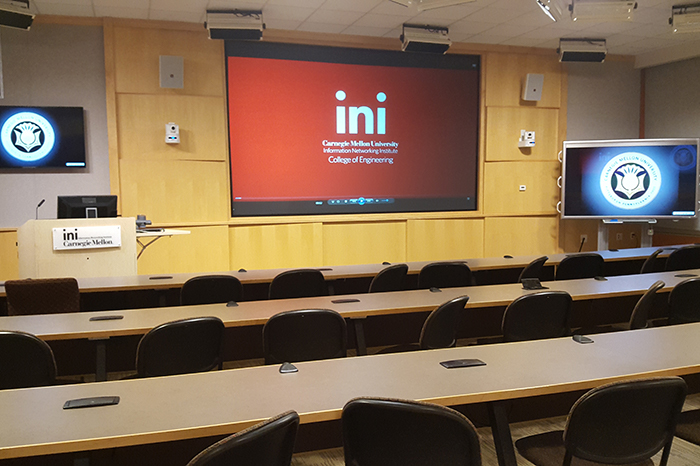 Seat Count: (94) Limited to 26 to maintaining required physical distance
Collaborative Innovation Center (CIC): 4720 Forbes Ave, Pittsburgh, PA 15213 (Room #1201)
MAP TO DEC@CIC