Due to the COVID-19 pandemic, we have made changes to maintain the safest environment possible for patient care. All services are being delivered by appointment only. Please call us at 412-268-2157 to discuss your needs.
The Health Promotion team supports the health and well-being of the Carnegie Mellon community.
Join us in creating a safe campus environment for our whole community by participating in our health education programs.
Peer Health Advocates (PHAs)
Peer Health Advocates are a group of student employees engaged in health education at Carnegie Mellon University. They offer programming around:
alcohol and other substance use
stress management
sexual health and healthy relationships
sleep health, nutrition and more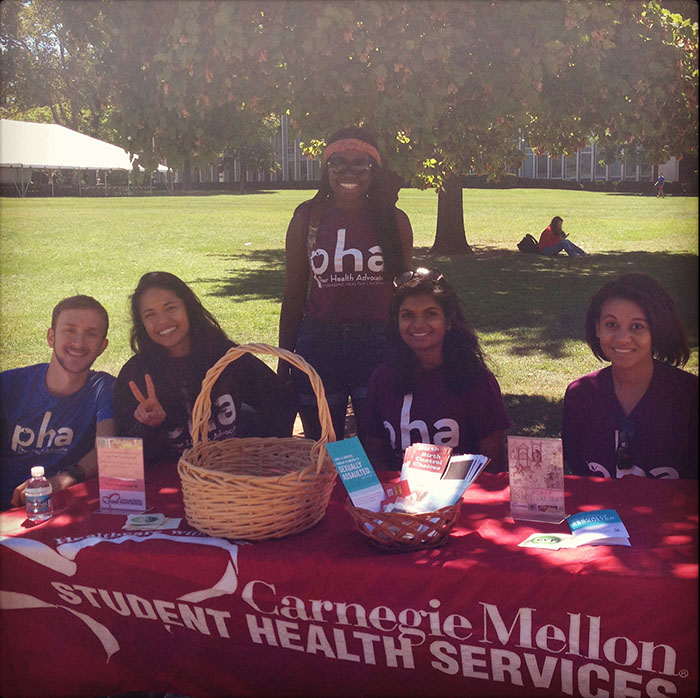 CMU Collegiate Recovery Community (CRC)
CRC strives to connect, support, and engage students (and allies) in or seeking recovery from alcohol and other drugs. Goals include increase student attainment of educational, career, and personal goals, reducing risky alcohol and other drug use among students in Collegiate Recovery Community, decreasing student attrition due to substance use, and contributing to a campus culture that supports health and wellness.
Community Initiatives
Individual Clinical Services
Health Promotion appointments include alcohol and substance use assessments, quit smoking support, sleep assessments, stress consultations, and sexual health testing and education.
Health & Wellness Calendar