Due to the COVID-19 pandemic, we have made changes to maintain the safest environment possible for patient care. All services are being delivered by appointment only. Please call us at 412-268-2157 to discuss your needs.
The Health Promotion team supports the health and well-being of the Carnegie Mellon community.
Join us in creating a safe campus environment for our whole community by participating in our health education programs.
Peer Health Advocates (PHAs)
Peer Health Advocates are a group of student employees engaged in health education at Carnegie Mellon University. They offer programming around:
alcohol and other substance use
stress management
sexual health and healthy relationships
sleep health, nutrition and more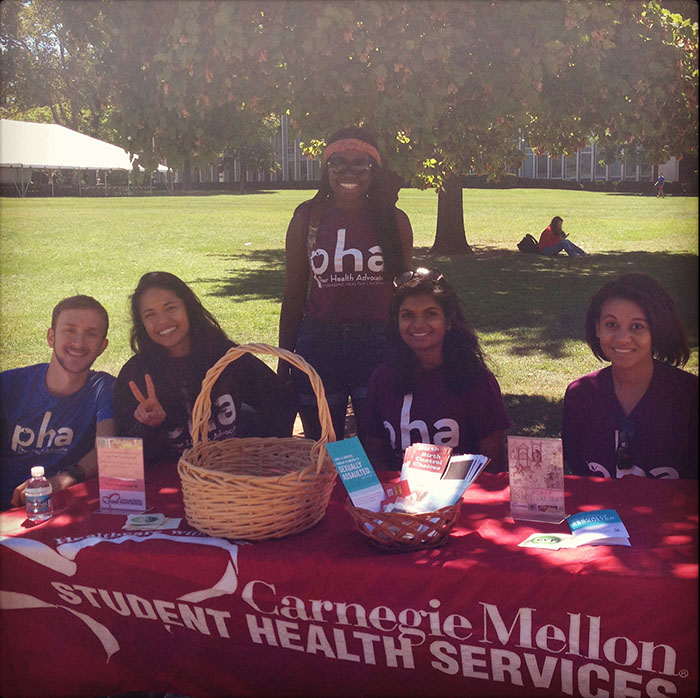 CMU Collegiate Recovery Community (CRC)
CRC strives to connect, support, and engage students (and allies) in or seeking recovery from alcohol and other drugs. Goals include increase student attainment of educational, career, and personal goals, reducing risky alcohol and other drug use among students in Collegiate Recovery Community, decreasing student attrition due to substance use, and contributing to a campus culture that supports health and wellness.
Community Initiatives
Healthy U Student Wellness Project
Every three years, many Student Affairs departments partner with Institutional Research and Analysis to conduct a community health assessment on the Pittsburgh campus to examine students' health-related experiences and behaviors, including sleep habits, physical activity, alcohol use, drug use, nicotine use, nutrition and weight management, sexual health, stress and stress management, and mental health and relationships.
Health Promotion Products
We are unable to fulfill health promotion product requests at this time. 
MHFA: Mental Health First Aid
MHFA is an evidence-based, nationally-recognized training that teaches participants how to identify, understand, and support individuals struggling with mental health or substance use challenges. This training is offered once a month in collaboration with Counseling and Psychological Services (CAPS).
*MHFA 2.0 has arrived! MHFA 2.0 is an entirely virtual training consisting of 2 hours of self-paced instruction followed by 5 hours of live instructor-led training via Zoom. This training will be available to all CMU community members regardless of their physical location. Click the date below to register for a specific training. Registration is required and each training is limited to 20 participants. 
Future Training Dates
 TBA
Kognito
Kognito is an interactive role-play simulation for students, staff and faculty that builds awareness, knowledge and skills about mental health and suicide prevention. Users are introduced to a virtual coach to learn about physiological distress, how it impacts a person and how to intervene when appropriate. You can access the link as many times as you need and do not have to finish the simulation in one sitting. The simulation takes less than one hour to complete.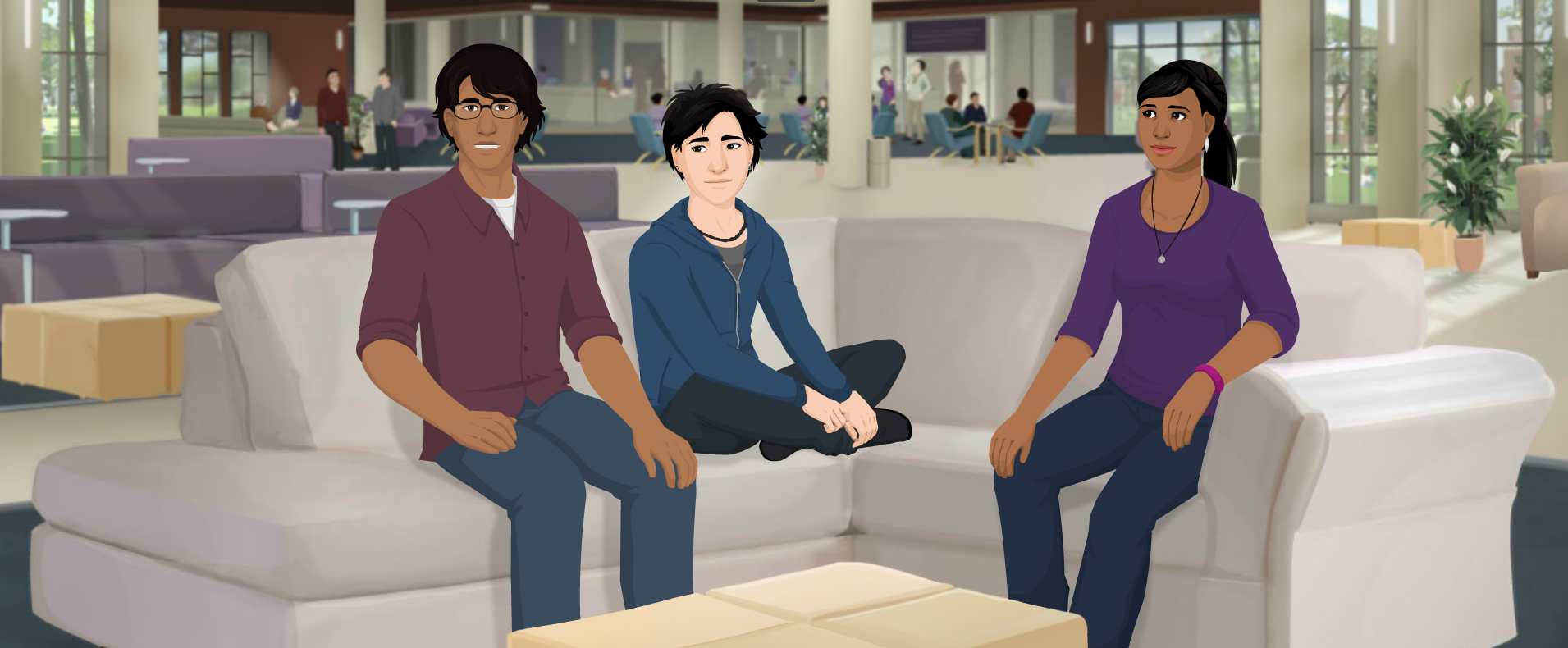 Additional Community Initiatives
Individual Clinical Services
Health Promotion appointments include alcohol and substance use assessments, quit smoking support, sleep assessments, stress consultations, and sexual health testing and education.
Health & Wellness Calendar