Individual Leadership Development
Leaders strive for progress, both for themselves and in their communities. Leadership development comes in many forms and takes shape for each individual in a unique way. Whether you're looking to improve your networking skills, communicate more effectively or become a stronger advocate for your passion or cause, explore leadership development opportunities here.
Develop leadership skills. Serve the community. Meet others passionate about service. Partake in self-reflection and discovery.
Emerging Leaders
A long-standing CMU tradition for first-year students, Emerging Leaders (EL) promotes the development of leadership skills through the lens of civic engagement and social action. 
While the EL program typically kicks off with an overnight retreat, this year the program has been fully adapted to the virtual landscape and can accommodate first-year undergraduate students in any time zone.  The "retreat" will consist of two, four-hour synchronous sessions on February 13 and 14 where students will participate in interactive leadership activities, self-reflection and exploration, and fun. Students will break into smaller "impact groups" by the end of the weekend led by an Emerging Leader Mentor, upper-class students who serve in various leadership roles on campus. EL mentors are committed role models who help first-year students discover their leadership potential.
Groups will continue to meet over a seven-week period following the retreat as each develops a social impact project meant to inspire action in their peers.  EL concludes with an "ELebration," where students celebrate and pitch their social action plans to a panel of judges for feedback and for financial support or introductions to key partners who can help with potential implementation.
Emerging Leaders Team Leads 2020-21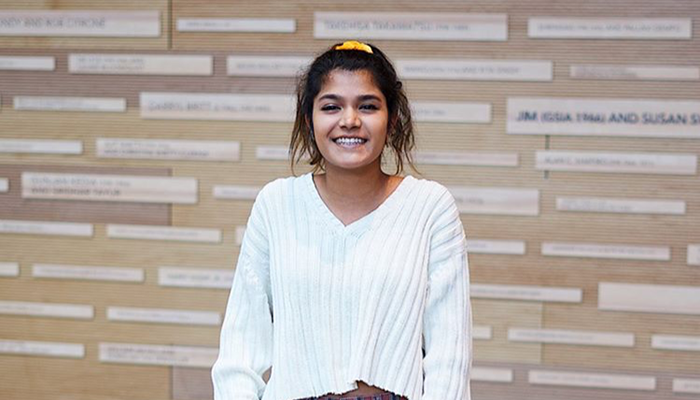 Emily George
"Going into college, it's hard to know where to start when it comes to leadership and getting involved on campus. Emerging Leaders is a great way to get your foot in the door and understand the resources available on campus and beyond. Even as an individual and a first-year student, you are able to have an impact!"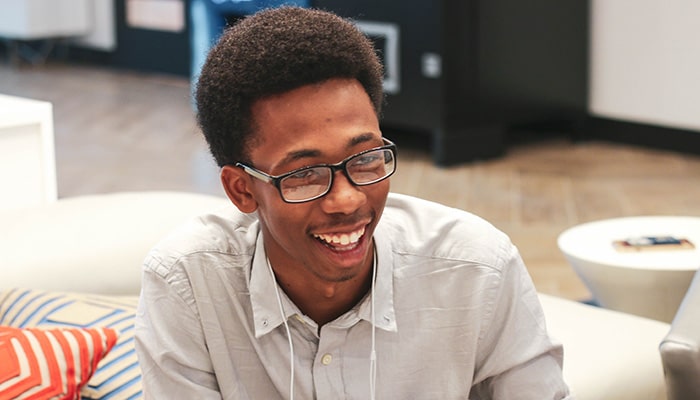 Josiah Saunders
"Emerging Leaders proved to be valuable in my development as a leader. At the EL retreat, I learned who I was as a leader through the activities and emphasis on self-reflection. Through the creation of the service project, I learned how to lead practically: sending emails, creating timetables and considering backup plans."
LeaderShape
LeaderShape® is a not-for-profit organization that partners with colleges, universities, and other like-minded organizations to provide transformative learning experiences for people who desire to make change in the world. 
LeaderShape's Courageous Dialogue program provides a framework for which to engage in meaningful and impactful conversations around the issues of values alignment, racial inequality, and creating stronger communities. CMU and Leadershape have partnered to offer a CMU-specific version of their training on Sunday, April 25th, 2021 from 12-2 PM EST.  This program will be offered over Zoom and is hosted by SLICE and the Center for Student Diversity and Inclusion. Questions?  Email SLICE at slice@andrew.cmu.edu
Women in Leadership
The Women in Leadership program provides regular opportunities, focused on leadership development, guided reflection, and networking, to explore the unique experiences of women-identified leaders. Events are open to all individuals, regardless of gender, race, or national origin, who support the advancement of women-identified students, staff, faculty, administrators, and alumni in the Carnegie Mellon community.
Collaborate with us! Students, student organizations, faculty, staff, departments, colleges: if you are interested in working with Women in Leadership or have an idea for an event, speaker or program, email SLICE.
Partnership Opportunities
More Leadership Opportunities
The SLICE office offers many opportunities for you to develop and practice your leadership skill set.