Community Connections
As a global institution, Carnegie Mellon deeply values international education and our international community. As such, OIE supports and amplifies programs and opportunities that help students and scholars from all cultural and geographical backgrounds to build relationships and make meaningful connections with community members on campus and in the local Pittsburgh area.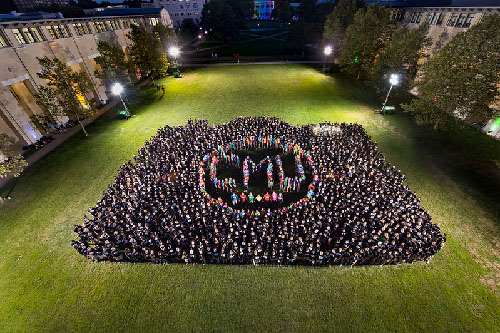 All incoming international students are required to complete a mandatory immigration check-in and orientation program upon arrival. This orientation, facilitated by OIE staff, is separate from the university's First-Year Orientation and Graduate Student Orientation. The program is intended to welcome students to campus and support their transition to Carnegie Mellon. 
Engage & Connect on Campus
For Families & Dependents
There are many resources available for spouses and families of our international students in Pittsburgh both on and off the Carnegie Mellon campus. OIE has gathering information that might be helpful for foreign student and scholar family members, such as details about ID Cards, language resources, daycare information, and more. Additionally, learn more about our social group for family members - International Spouse & Partners Gathering (ISPG).