Purpose & Possibilities: A
.
I
.
 at CMU
The future is now. Breakthrough innovations once thought to be science fiction have become fact. The question is no longer "Can we do that?" but rather "How can we do this in a way that is beneficial to all?" 
CMU's interdisciplinary research around artificial intelligence, big data and machine learning is making world-changing and ambitious advancements possible and leading the world's modern technological revolution. 
Join Provost James H. Garrett, Jr. and CMU faculty to explore how Carnegie Mellon's work puts humanity at the center of technology — examining the ethical impacts of A.I. on the world around us, leveraging machines to enhance human capabilities and building predictive models and algorithms that lead to equitable societal outcomes.
Learn how CMU is changing the way we live, work and connect for the better while enriching the lives of people everywhere.  
Virtual Sessions
Wednesday, December 2
7:30 a.m. ET (UTC-4)/6 p.m. India Standard Time (UTC+5:30)
Check your local time zone
Friday, December 4
1 p.m. ET (UTC-4)/11:30 p.m. India Standard Time(UTC+5:30)
Check your local time zone
Meet the Host
James H. Garrett, Jr.
 (E 1982, 1983, 1986)
Provost and Chief Academic Officer 
As the university's chief academic officer, Provost Garrett leads Carnegie Mellon's schools, colleges, institutes and campuses and is instrumental in long-range institutional and academic planning and implementation. 
A three-time alumnus from the College of Engineering, he joined the college's faculty in 1990 and served as dean for six years prior to his latest role. Throughout his research career, Provost Garrett focused on how sensors and data analytics can make our cities more adaptive and efficient.
He is known for his commitment to the integration of research and teaching across disciplines to produce a generation of creative and technically strong Tartans who are equipped to pioneer solutions to global challenges.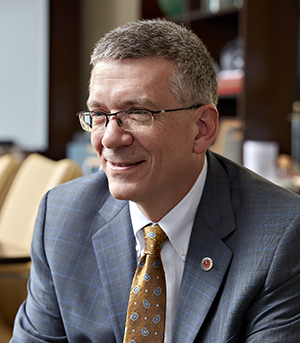 Molly Wright 

Steenson
K&L Gates Associate Professor of Ethics & Computational Technologies 
Senior Associate Dean for Research
Associate Professor, Design 
College of Fine Arts 
Professor Steenson's research focuses on the impact of A.I. on the world around us, and in particular its connection to design, architecture and ethics. She is the author of Architectural Intelligence: How Designers and Architects Created the Digital Landscape (MIT Press, 2017), a history of A.I., computation and architecture, and the co-editor of Bauhaus Futures (MIT Press, 2019). For 25 years, since the early days of the web, she has been a leader in the fields of interaction design and user experience.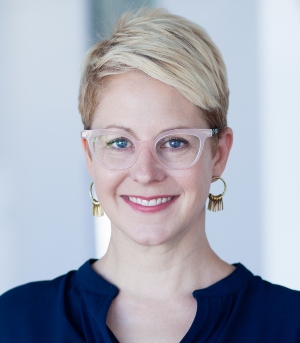 Research interests:
A.I. and ethics
History of A.I., cybernetics and computation
Critical studies of technology
The history and present of defense research
Practices of service design and interaction design
Architectural history, 1880s–present
The history of postal services and pneumatic tube delivery
Rayid Ghani (CS 2001)
Distinguished Career Professor
Heinz College of Information Systems and Public Policy and School of Computer Science 
Professor Ghani is a reformed computer scientist and wanna-be social scientist, but he mostly just wants to increase the use of large-scale A.I./Machine Learning/Data Science in solving large public policy and social challenges in a fair and equitable manner. He works with governments and non-profits in policy areas such as health, criminal justice, education, public safety, economic development and urban infrastructure.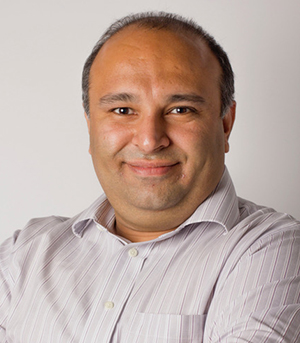 He was the Chief Scientist of the Obama 2012 Election Campaign where he focused on data, analytics and technology to target and influence voters, donors and volunteers.
He is passionate about teaching practical data science and started the Data Science for Social Good Fellowship.
Before joining CMU, he was the Founding Director of the Center for Data Science & Public Policy, Research Associate Professor in Computer Science and a Senior Fellow at the Harris School of Public Policy at the University of Chicago.
Conrad Tucker
Arthur Hamerschlag Career Development Professor, Mechanical Engineering 
College of Engineering 
Professor Tucker's research focuses on developing methods to enable machines to enhance human capabilities. He also focuses on the design and optimization of systems through the acquisition, integration and mining of large scale, disparate data.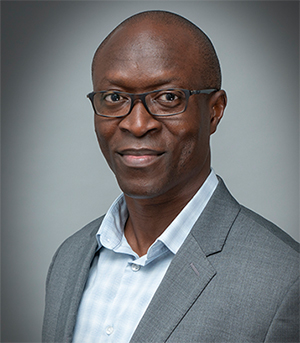 Research Interests
A.I. and ML for security
Cyber physical systems security and privacy
Data mining
Intrusion and anomaly detection and prevention
Machine learning
Optimization
Social networks security and privacy