Thank a Donor Day
On January 22, the CMU community celebrated our donors who are creating incredible opportunities across the university.  
Special tags around campus highlighted some of the places and programs our donors have made possible. 
"For me personally, my professorship has allowed me to concentrate on doing the work I felt could make the most impact to reduce inequality in our society."
PROFESSOR LINDA BABCOCK
A Rising Star
From the time he was seven years old and reading picture books about space, Fred Dauphin has wanted to learn as much as he can about the universe.  
Receiving the Stanley Wasserman Memorial Scholarship from Carnegie Mellon University made it possible for Fred to shoot for the moon and pursue his lifelong dream of becoming an astrophysicist.   
"My academic experience at CMU has been one of the most rewarding experiences of my life," Fred says. "This scholarship has shown me that alumni care about the future of the university."
"The Alan J. Perlis Professorship represents for me the mandate to follow Al's example of selecting projects in research and education that will have enduring value in the university and the world."
PROFESSOR MARY SHAW
Students Say Thank You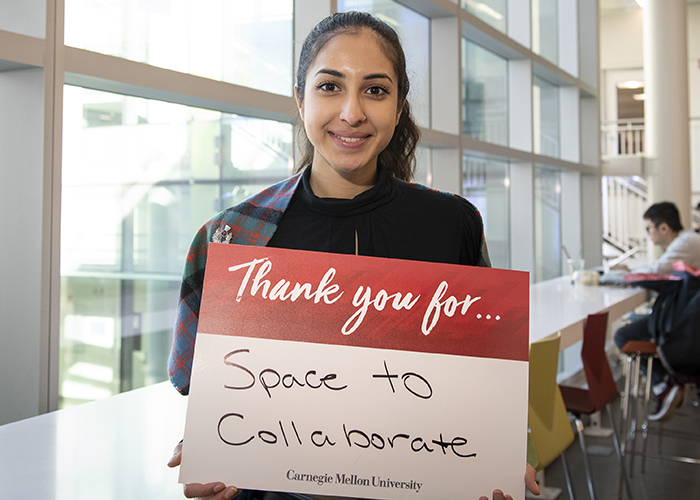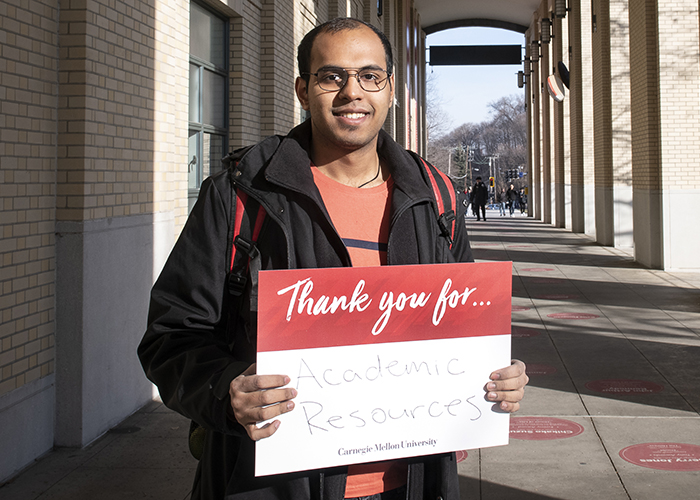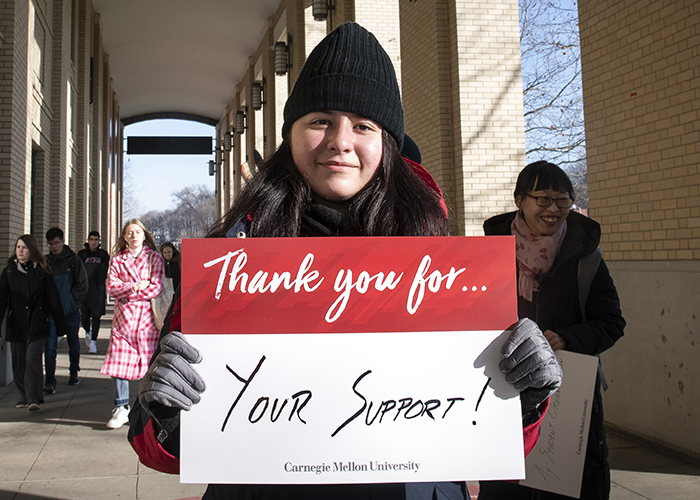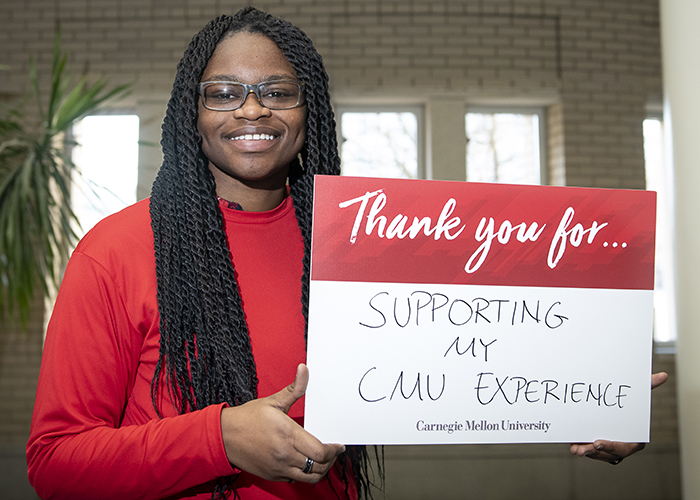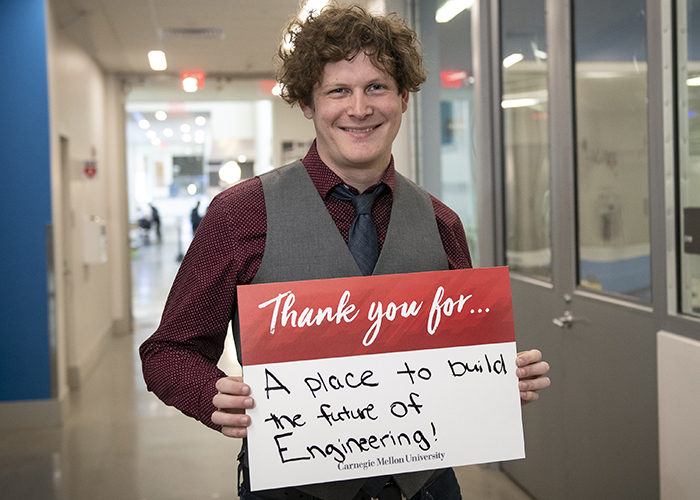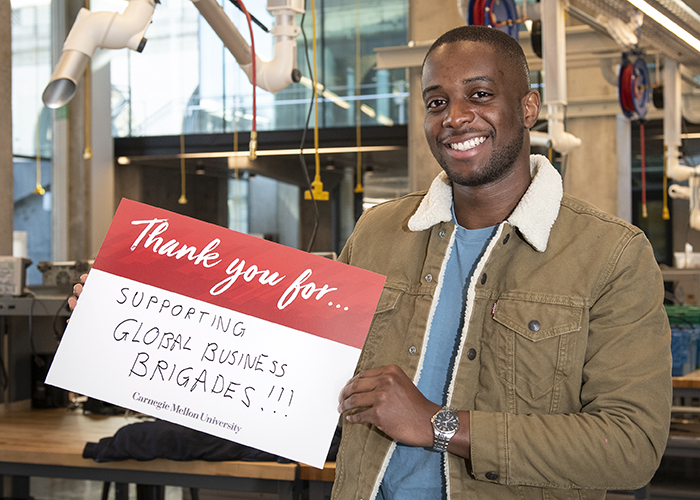 "Thank you for your selflessness, and for so thoughtfully considering others through the Bessie F. Anathan Professorship."
PROFESSOR SUSAN TSU
Donors Made These Stories Possible:
An undergraduate research fellowship enriches Isabelle Chickanosky's education — and helps her unlock the medical possibilities of silk.
Giving CMU Day supporters enable students in Global Medical Brigades to impact community health care in Panama.
A generous scholarship has allowed Sam Rainey to combine his passion for music with his academic work in electrical and computer engineering — both inside and outside the classroom.
Without the scholarship Zeja Z. Copes received, she says Carnegie Mellon would have been out of reach for her family. Now, she's thriving as a researcher, artist, writer, leader and scholar.
As a student, Janet Felmeth (MM 1959) received scholarship support that opened up the possibility for her to attend college. Now she's opening doors for the next generation of Carnegie Mellon University women.  
For many years, Claude (E 1956) and Verna Gibble have been loyal donors, and they've decided to make a lasting impact at CMU by permanently endowing a scholarship fund.
A new position will bring additional energy and resources to CMU's burgeoning efforts to connect students with their interests in the Pittsburgh region and across the globe.