Networks of the Year
CMU's volunteers and networks — regional, international, identity, student organization-based and reunion — are integral to creating connections with each other and to the university. In recognition of these dedicated volunteers' great work, the Alumni Association Board established the Network of the Year Award. This annual award recognizes up to three networks (small, medium and large), selected by the AAB Awards Committee, for their successful efforts throughout the year. Winning networks each receive $500.
Congratulations to the 2020 Honorees!
We greatly appreciate all that our networks do to engage alumni, parents, students and friends throughout the world.
Medium Network of the Year: Detroit and Southeast Michigan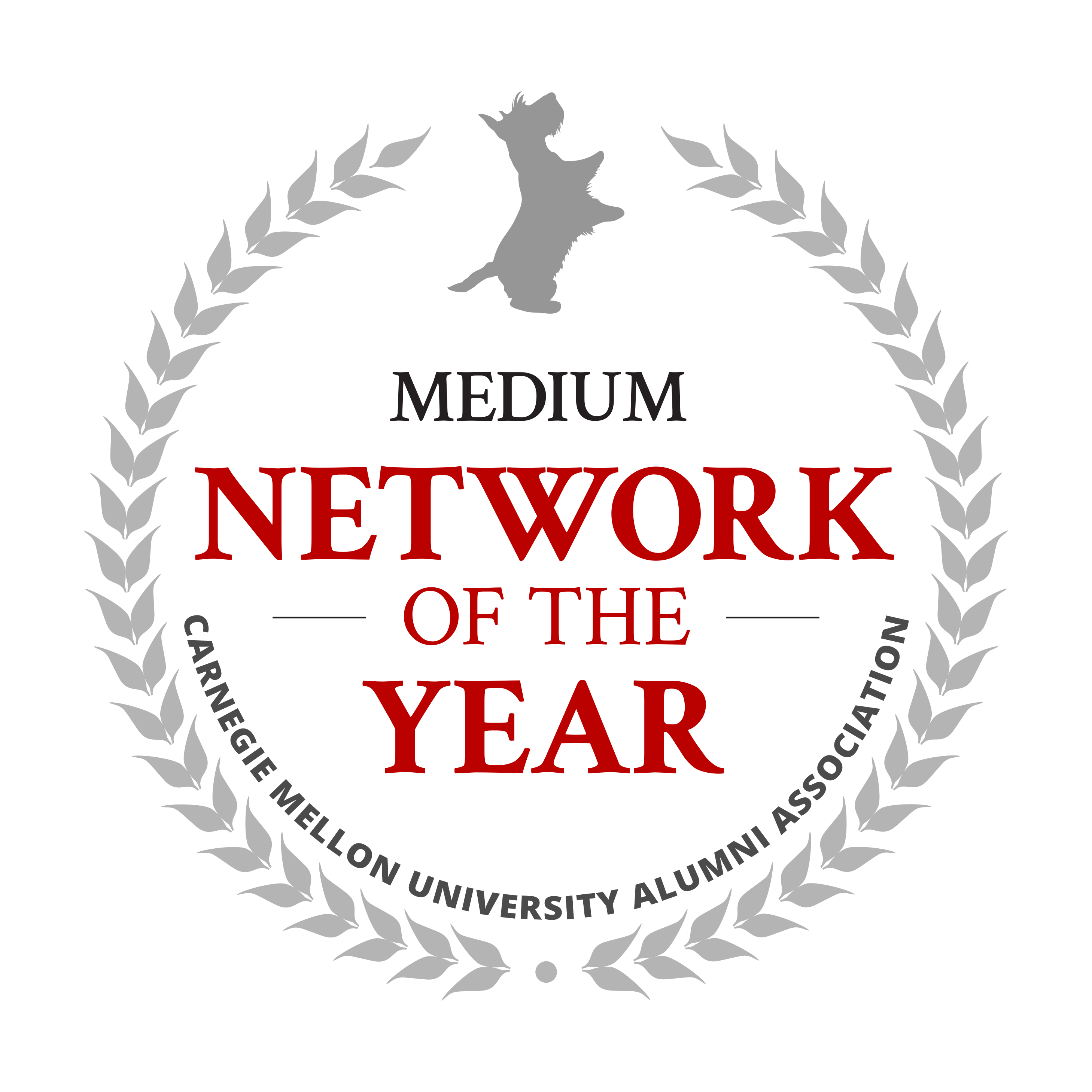 Recent Detroit and Southeast Michigan Accomplishments
The network has planned a variety of events for the community in and around Detroit, but their most important work is with their local non-profit organizations. One of those groups is Bottomless Toy Chest, a non-profit devoted to delivering empowering toys, craft projects and interactive activities to hospitalized pediatric oncology patients. Volunteers package toys to distribute to children in hospitals throughout the rust belt, including Children's Hospital in Pittsburgh. This year's event was scheduled for October, but will be postponed until we can safely gather in person.
When the pandemic hit the nation, Detroit was one of the first networks to embrace the new virtual reality and began planning social events on Zoom to continue engaging their network. They hosted a number of happy hours over the summer that were small, but productive and friendly. In August, they hosted a successful Summer Welcome "picnic" for the Class of 2024+ and their parents, giving those students a CMU community in Michigan while they are attending CMU virtually this fall.
Large Network of the Year: Buggy Alumni Association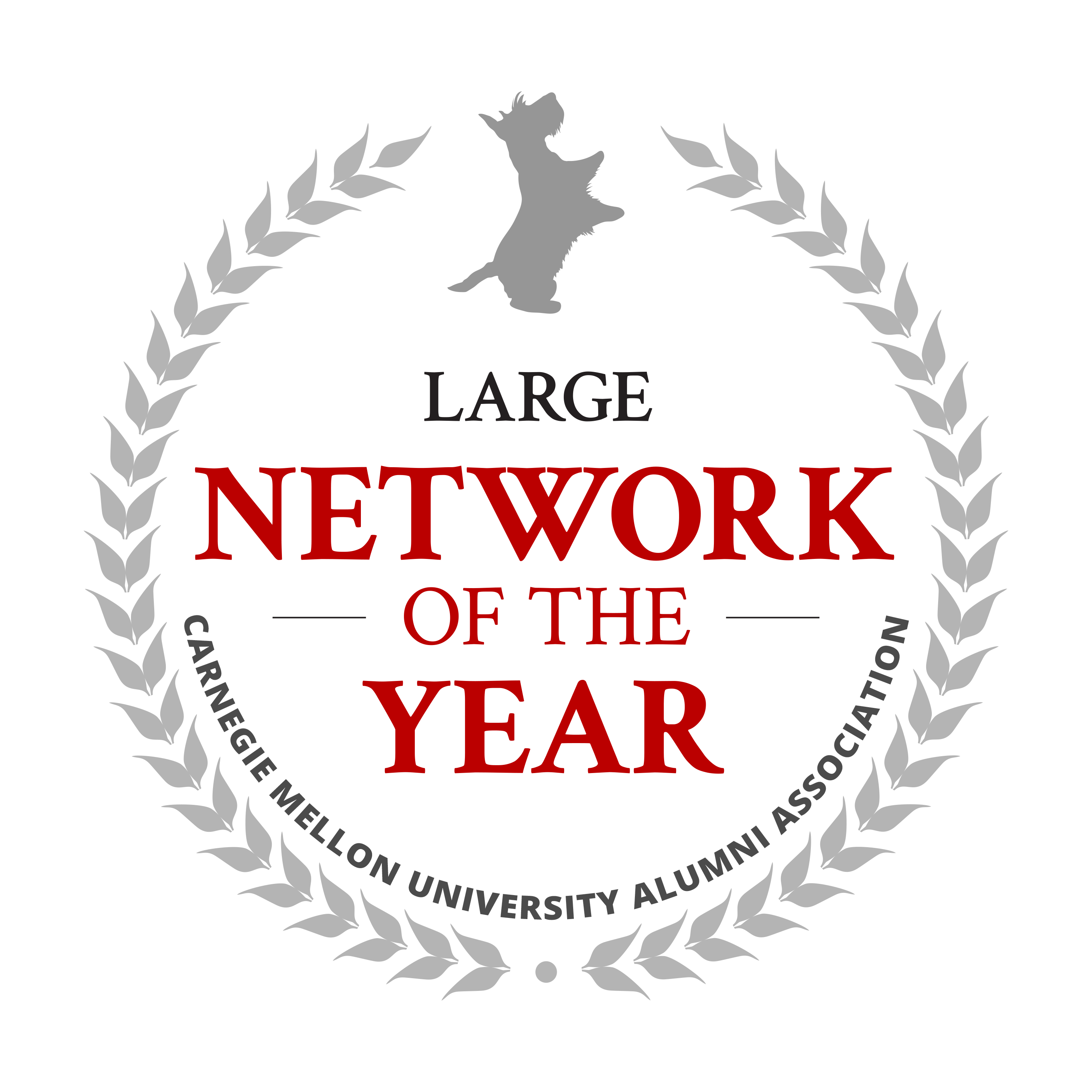 Recent Buggy Alumni Association Accomplisments
Celebrating their centennial anniversary, this group of dedicated alumni (and students) committed countless hours to the planning and execution of a weekend that didn't even get to come to fruition because of COVID-19. Instead, this powerhouse of a team pivoted on a dime to plan a virtual buggy celebration like we've never seen before, pulling in ideas from several town halls with all buggy alumni. Their planning was forward thinking and inclusive of many audiences within our CMU community.
In honor of the centennial, the BAA raised $15,000 for raceday operational expenses through Giving Tuesday, Crowdfunding and general donations and raised an additional $65,000 for a new Buggy Endowed Fund that will support this unique CMU sport in perpetuity.
Large Network of the Year: Chicago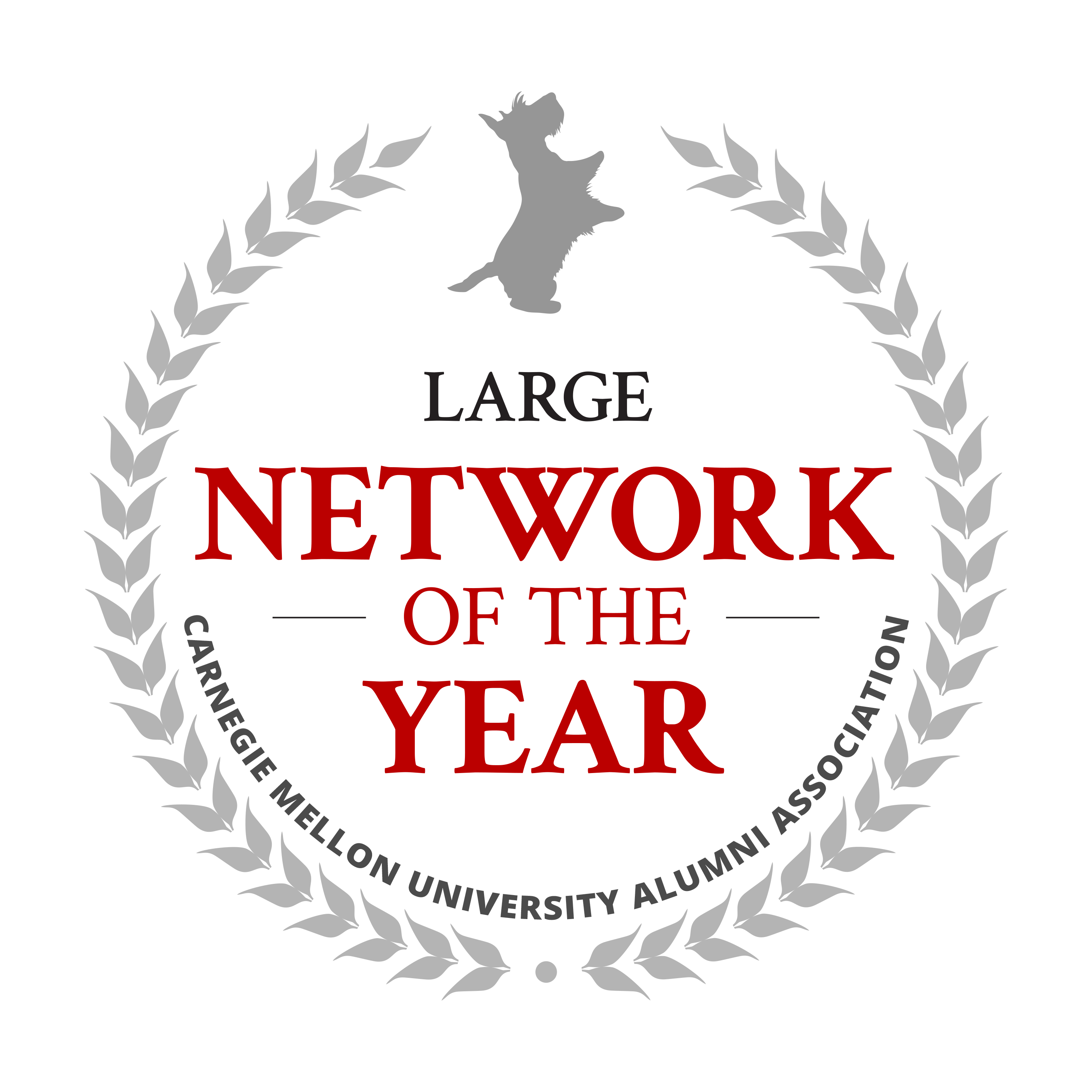 Recent Chicago Network Accomplisments
The Chicago Network saw a number of new and reoccurring events that brought out many alumni, parents, friends and current students throughout the academic year. Some of the annual events include the Pirates vs. Cubs at Wrigley Field, a Summer Welcome Event for new students and their families at the Music Festival in the Park, Jazzin' at the Shedd and the Globally Plaid 10th Annual Architectural Bike Tour. Network President, Lamyae Reklaoui, coordinates two Network Planning Meetings during the year (one in the fall and one in the spring), but since the pandemic began, a small group of volunteers has been meeting bi-weekly to plan virtual events throughout the spring, summer and fall of 2020.
At the start of the pandemic, the network quickly pivoted to coordinating virtual events for the Chicago CMU community. A group of volunteers has been hosting two virtual events per month, including professional development events covering topics ranging from virtual professional networking and managing your career to entrepreneurship and startups. Events for the network were so popular that they were replicated and included in CMUConnect professional development programming to be broadcasted to a larger CMU audience.
Past Network of the Year Honorees
The Network of the Year Award was established in 2013.
Large Network
2019: Boston
2018: CMBAA; Pittsburgh
2017: New York Metro
2016: Buggy Alumni Association
2015: New York Metro
2014: New York Metro
Medium Network
2019: Shanghai
2018: Atlanta
2017: Detroit
2016: Dallas/Ft. Worth
2015: Austin
2014: Atlanta
Small Network
2019: Bangalore
2016: Hong Kong
2015: South Florida
2014: Hong Kong
Network of the Year
Rising Star Chapter
Chapter of the Year