Creators, innovators, entrepreneurs, game-changers. This is the Carnegie Mellon community — alumni, students, faculty, staff, parents, friends, corporations and foundations.

Stretching across the globe — and sometimes beyond — this community of founders is leading the way toward our society's brighter future. How? Because our heart is always in the work, and we know our work matters.

Connect with alumni and other members of the community, create your legacy with a philanthropic investment or build a partnership between your organization and Carnegie Mellon.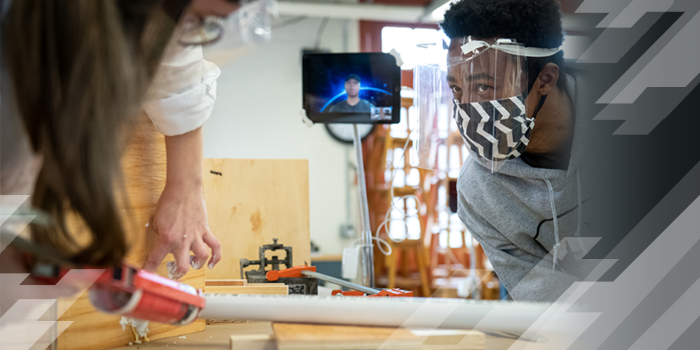 Make Possible is a five-year comprehensive campaign to raise substantial support for CMU's key strategic projects and initiatives that will: accelerate CMU's trajectory as the leader at the nexus of technology and humanity; empower our ambitious people and programs; and fuel innovations that transform the human experience.

Events
Bold Thinking, Innovative Ideas
Carnegie Mellon is tackling society's greatest challenges and leading the most important conversations on how the world benefits from innovation, progress and creativity.
Through CMUNext, we're showcasing some of our most compelling dialogues, events and stories to illustrate how CMU is advancing us into the future.