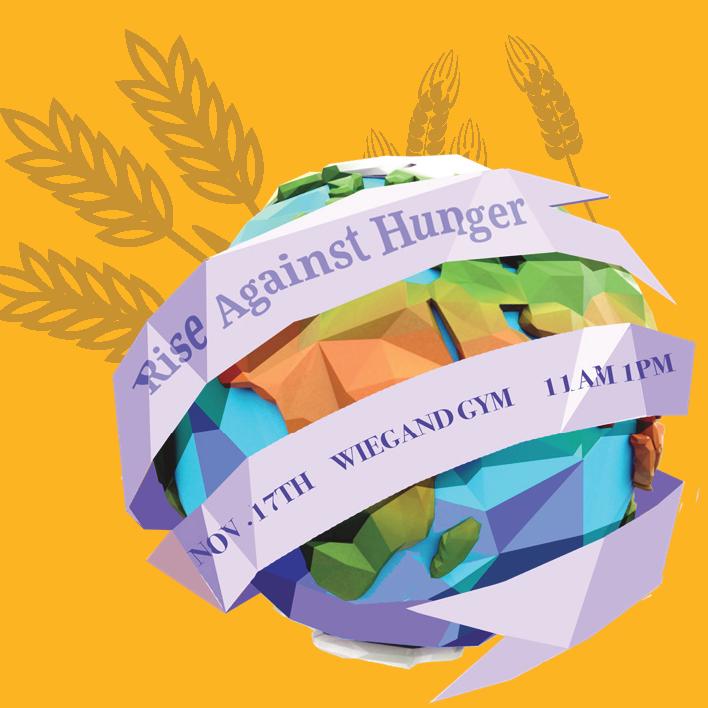 Rise Against Hunger
November 17, 2018 
11:00 AM - 1:00 PM
Cohon University Center, Wiegand Gymnasium  
Over 800,000 people face starvation daily despite the fact that there is enough food in the world to feed everyone. Each day 21,000 people die due to lack of food and chronic undernourishment. Appalled by these statistics? Come do something about it on November 17 with the CMWA. 
Carnegie Mellon, The Office of Student Leadership Involvement and Civic Engagement (SLICE), PACE (Partners Allied in Civic Engagement), and Alpha Phi Omega are partnering with the international nonprofit Rise Against Hunger and the Kraft Heinz Company Foundation on a Rise Against Hunger meal packaging event. Students, faculty, staff, alumni and friends will have the opportunity to package 150,000 meals for distribution worldwide.
Learn more and sign up as a volunteer! 
CMWA participants will meet in the Kirr Commons at 10:50 AM in order to be paired at the same packaging stations once we enter Wiegand Gymnasium. Call or text CMWA Community Service Club chair member Ally Sokolowski at 814-873-4324 if you cannot find the CMWA group!