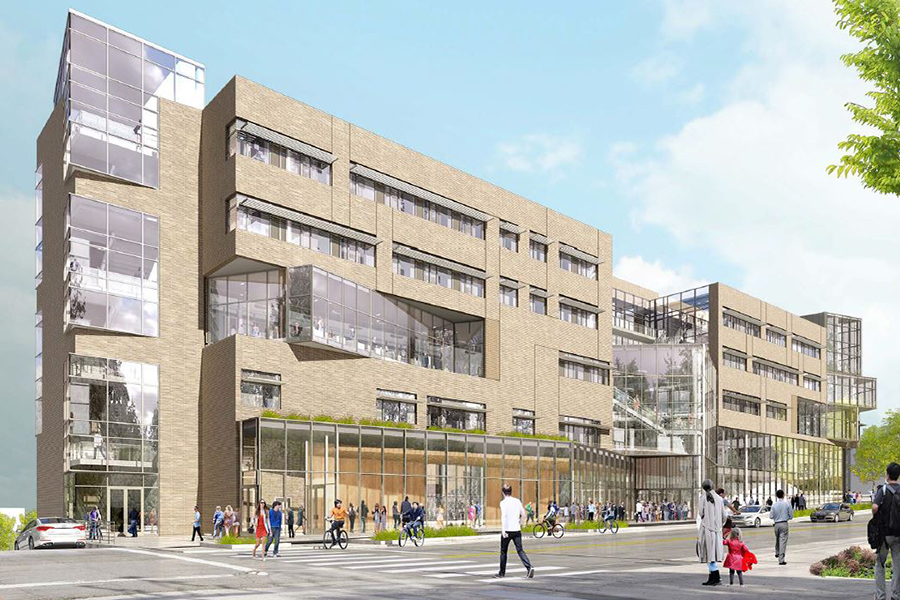 Second Tepper Quad Tour
April 17, 2018
3:00 p.m.
TOUR IS FULLY BOOKED - Registration required to attend
Given the enormous level of interest from our membership, the Tepper Quad has generously added a second tour date for us: Tuesday, April 17 at 3 p.m. We will meet at 2:50 p.m. in the southwest corner of the new Morewood parking lot (closest to the new building).
The tour is capped at the 20 participants who have registered. Please wear long pants and closed-toed shoes (no high heels) that you do not mind getting dirty. 
Rising above Forbes Avenue at the site of the existing Morewood parking lot, the Tepper Quad will be a catalyst for campus-wide collaboration. In addition to housing the Tepper School of Business, the Tepper Quad will include amenities that will serve the entire Carnegie Mellon community, such as underground parking, dining services, a multi-use HUB area, a fitness center, a 600-seat flat floor auditorium and a welcome center.
For more information about the Tepper Quad, check out the video series Quad Angles and review the innovative design.