On-Campus Degrees: Master of Science in Software Management

Are you ready to develop what's next?
Since 2003, the Master of Science in Software Management (MSSM) program has been preparing product managers, entrepreneurs, and innovation-minded professionals to meet the rapidly-changing demands of the software industry.
Students enrolled in the MSSM program should expect to:
Get practical and dynamic opportunities to lead teams.
Create innovative product and service solutions.
Develop a mix of engineering, interpersonal, design, and management skills to accelerate your career and succeed wherever software innovation is needed, from startups to international corporations.
Master the dimensions of people, processes, products, and projects to go further in your field.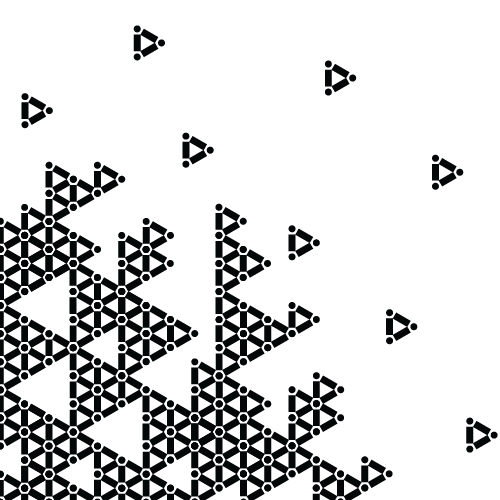 Choose the Program Format That's Right for You
Explore Part Time Format
August start, complete the degree in as little as two years

Location: Attend classes remotely or in the evening on CMU's Silicon Valley campus

Ideal for candidates who want to continue to work full time
Explore 12 Month Format
August - August
Location: CMU's Silicon Valley Campus
Ideal for candidates with some professional experience looking to gain necessary skills and return to the workplace quickly
Explore 16 Month Format
August - December (with a summer internship)
Location: CMU's Silicon Valley Campus
Ideal for candidates seeking more professional experience or a career pivot
Applications Now Open for Fall 2024
Application Deadline: January 19, 2024
Get Entrepreneurial
Turn you ideas into reality with the Technology Ventures concentration.
Are you interested in launching your own venture? Do you have an idea (or maybe a few) for a new software intensive product or service? Then the Technology Ventures concentration was designed for you.
The concentration features thoughtfully curated courses designed to prepare you to take your product or service idea to conceptualization:
Start-Up Creation in Practice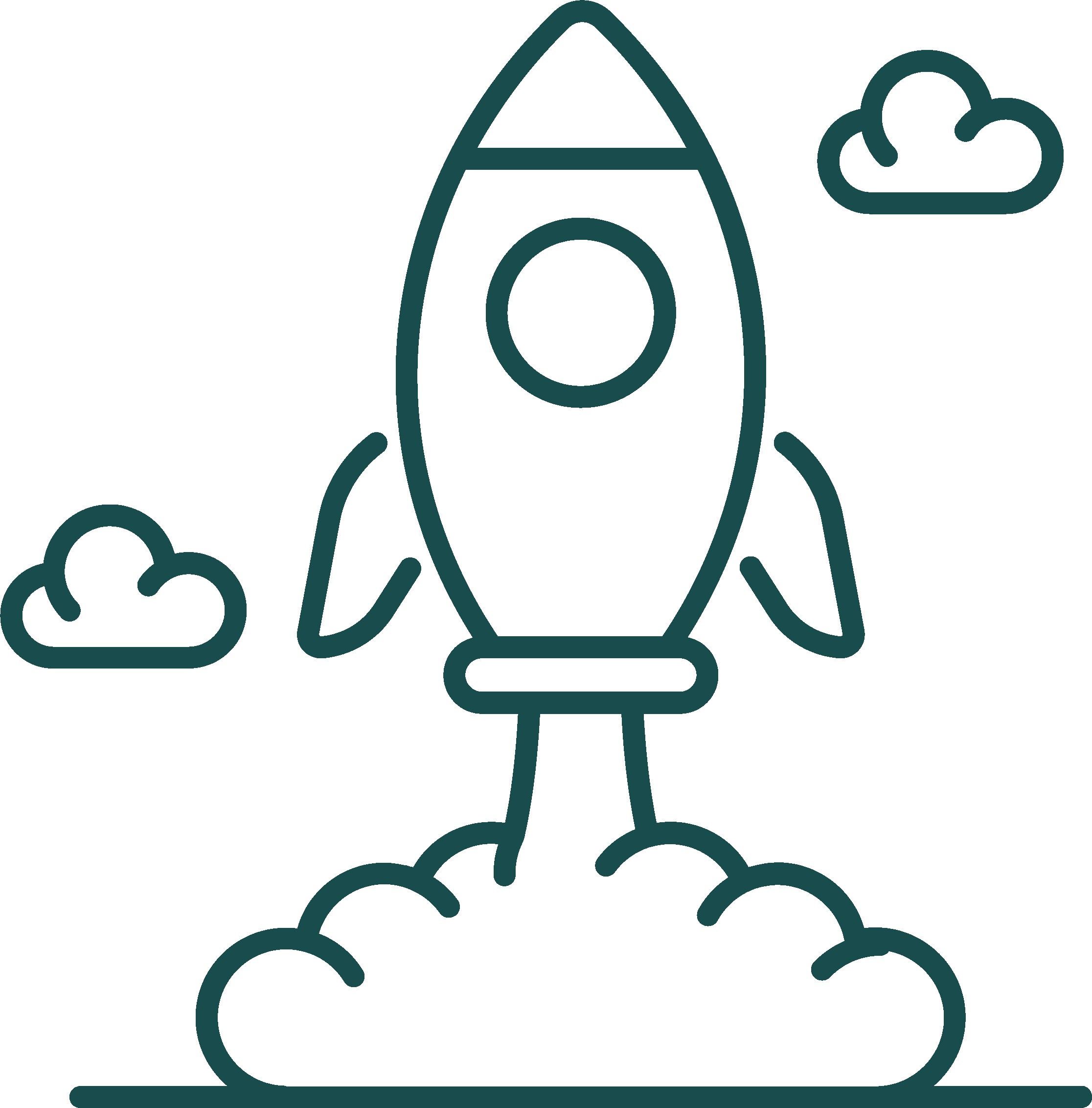 Similar to an independent study, but focused specifically on new venture creation, students will work on developing their technology-focused idea into a potentially viable company through this course. Students can work individually or through a team with other MSSM students. Each student (team) must have an approved faculty advisor.
Innovation & Entrepreneurship

This course focuses on entrepreneurship and innovation from the vantage point of high-tech companies in Silicon Valley. We will examine common mistakes and misconceptions in starting a new entrepreneurial business. Students will meet entrepreneurs, angel investors, and venture capitalists from Silicon Valley where they will learn about the challenges of growing a new venture. In the second part of the course, we will examine critical pain points of managing a multi-business enterprise.
Legal Issues in New Venture Creation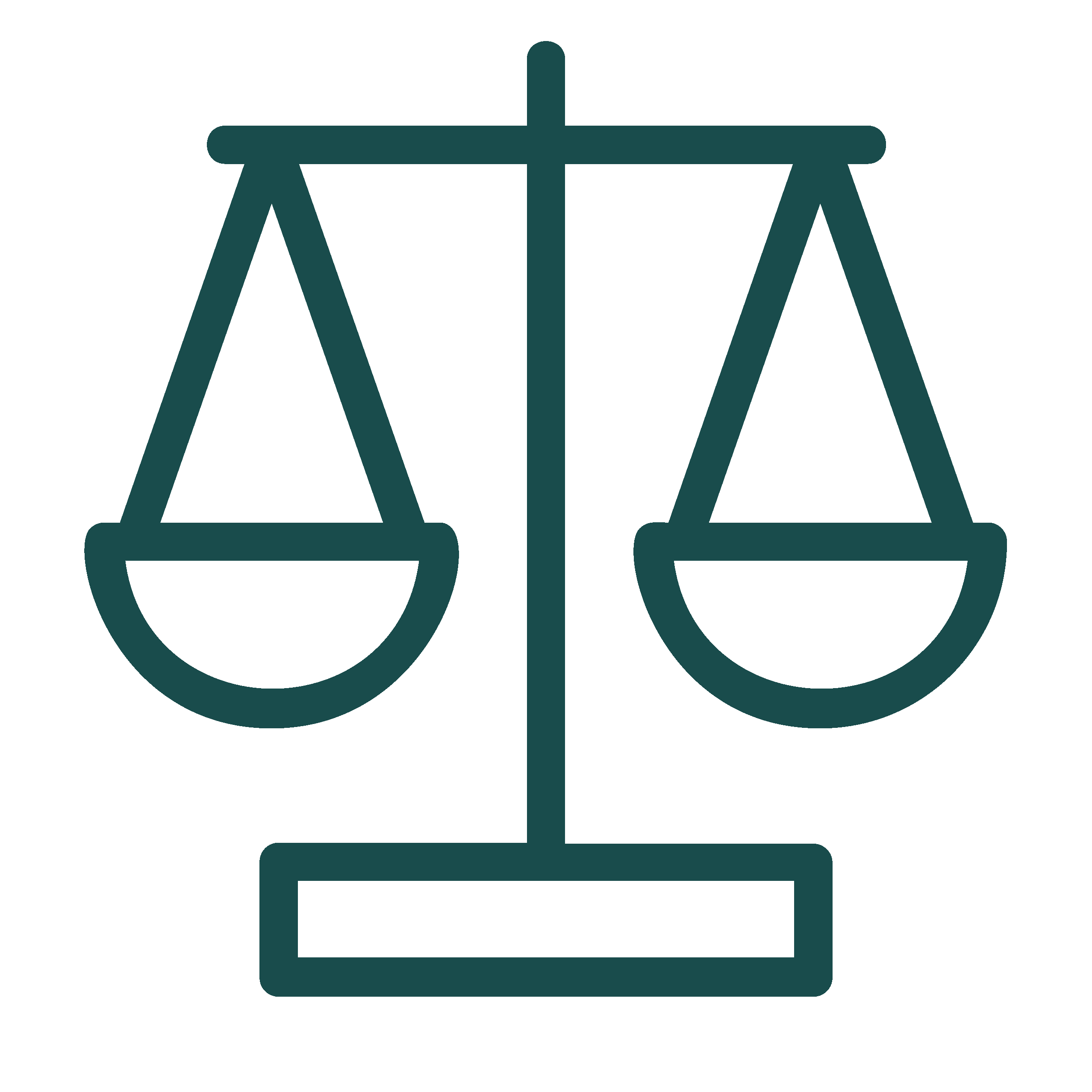 The course will cover basic legal requirements of incorporation, and additional options that need to be determined by the founders including: equity distribution, board structure, employee stock option vesting, triggers for contingencies, and other issues. Students will learn about various Intellectual Property tools and strategies to protect their product innovations in the United States and globally.
Venture Governance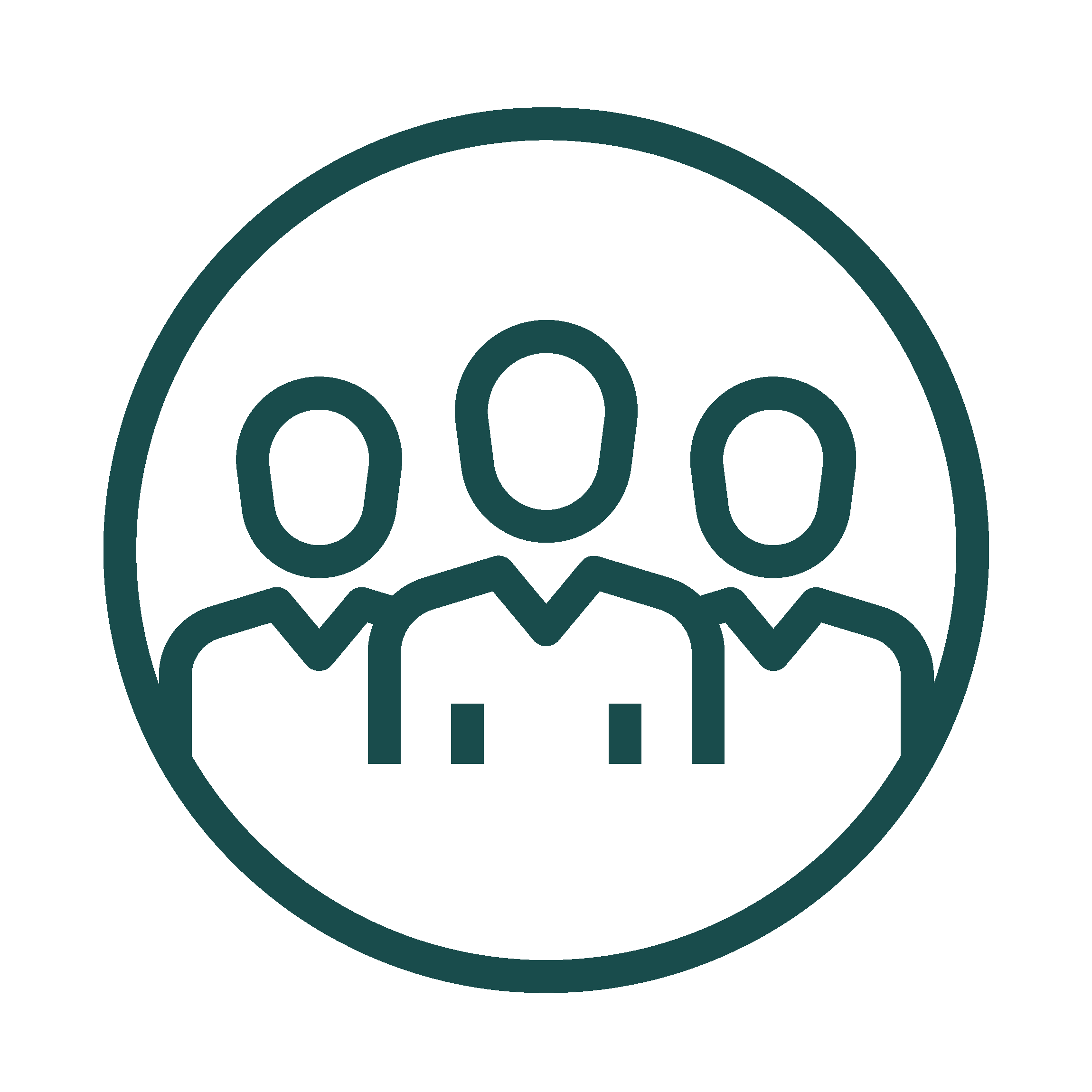 The goal of the course is to teach founders of a high-tech startup venture the requirements and processes to be a director and how to manage their Board of Directors and Advisory Boards. The boardroom is where the governance of the venture occurs. The course will propose frameworks for understanding the complex dynamics among directors, executives, investors and shareholders.
Advance Your Career in the Heart of Silicon Valley
When you're a part of the MSSM program, your campus is more than hallways and classrooms; your campus is Silicon Valley. You'll network, make connections and immerse yourself in the Bay Area culture while simultaneously leveling up your skills in the classroom.
"When we say 'the Bay Area is your campus', it means your network is not confined to this building. You can approach people in the Bay Area to network, and you can access the resources in the Bay Area."
Navtej Singh, (MSSM '23)


In addition to the core and elective coursework, MSSM students have access to Carnegie Mellon's many resources for entrepreneurs including the Swartz Center for Entrepreneurship, entrepreneurship clubs, on and off campus networking events, and tech treks to organizations and startups in the Bay Area.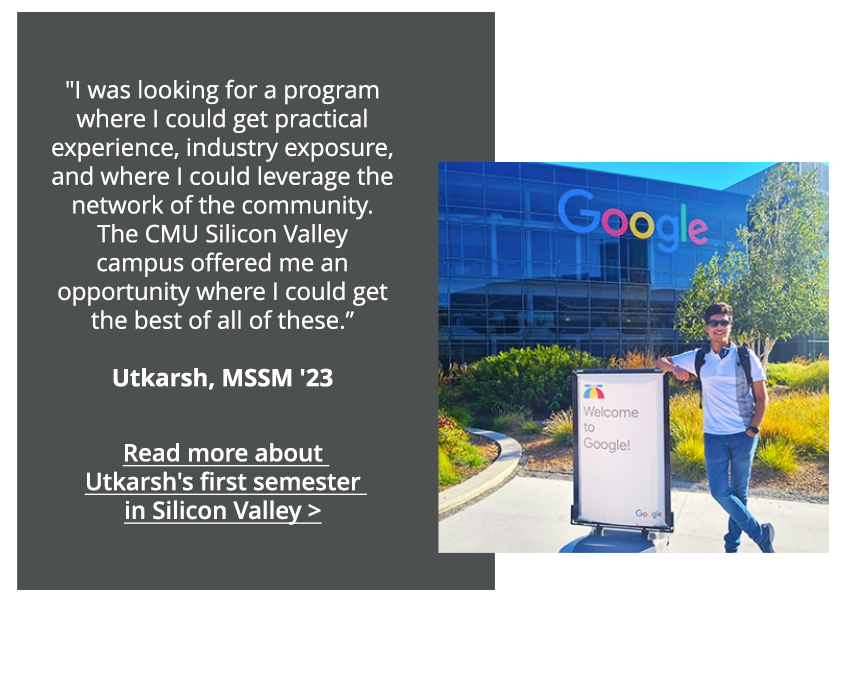 Entrepreneurship Clubs, Networking Events & Tech Treks
There are several extracurricular activities to pursue in Silicon Valley. The campus offers the following organizations to participate in which include: The Product Management Club, The Changemakers Club, The Entrepreneurship Club, and The WiiiN club. These clubs help students navigate through the Product Management field and build a thriving community with their peers. There are several other opportunities for students to get connected with others in and out of the classroom which include: attending networking events, going on tech treks, and interacting with noteworthy guest speakers.

Explore Entrepreneurship Clubs & Resources
Swartz Center for Entrepreneurship & VentureBridge


The Swartz Center for Entrepreneurship at Carnegie Mellon is a system of programs and activities that offers a unique path of entrepreneurship education, engagement, collaboration and opportunity. Serving the the entire CMU community, the Swartz center works to help entrepreneurs to bring promising ideas to the global marketplace.
One of the center's programs is VentureBridge, an initiative focused exclusively on helping CMU alumni founders success in their ventures. The program provides seed funding, office space, access to a network of mentors and innovators and help with startup growth. Students across programs at the institute have been selected for VentureBridge.

Explore Swartz Center Resources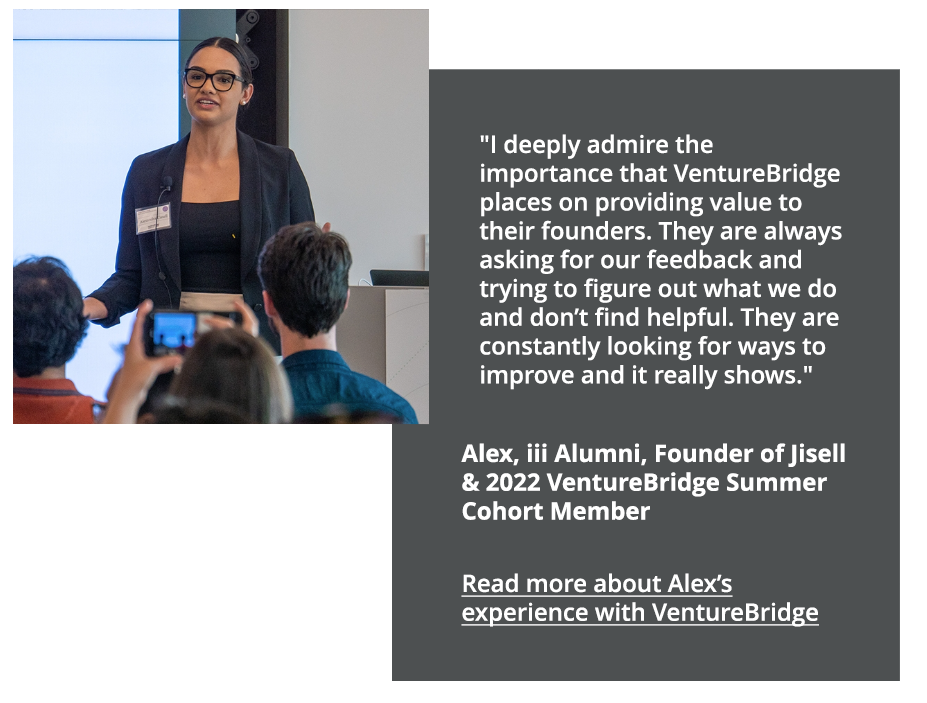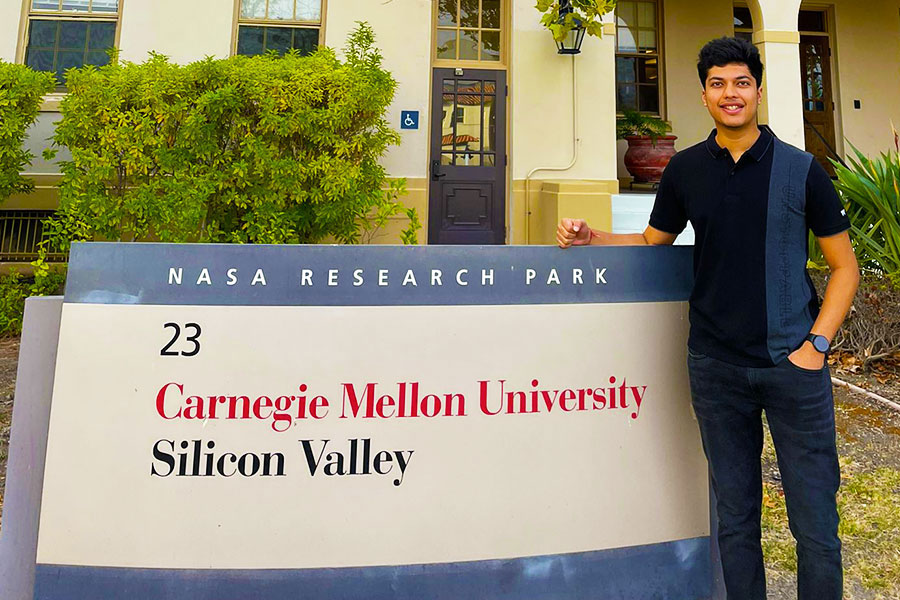 Utkarsh Khandelwal (MSSM '23), details his first semester in Silicon Valley, which included tech trek's and conferences, working on group projects to develop an ML-based app and more.

Read Utkarsh's Blog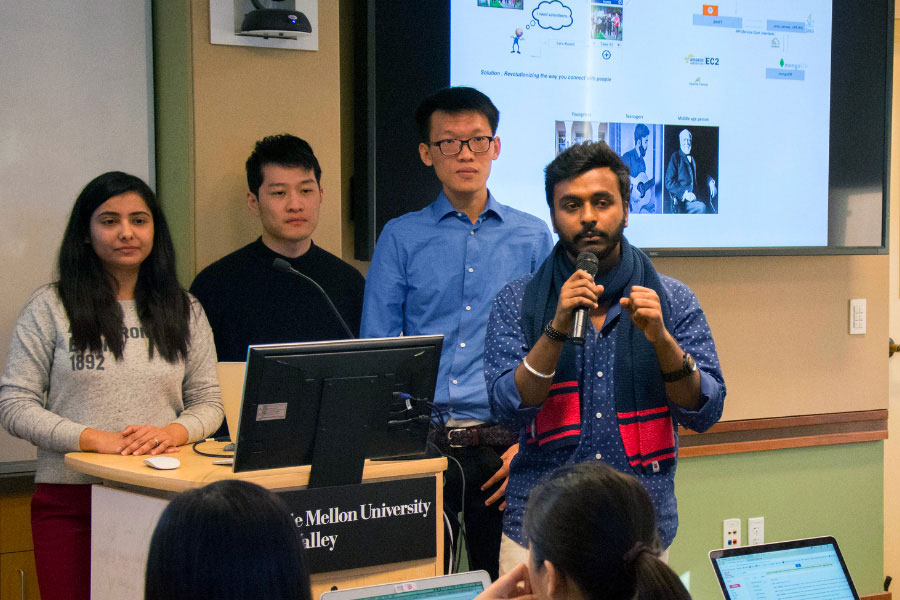 From student entrepreneurs working on their own startups to alumni founders who are growing their businesses, the iii community shares advice for aspiring entrepreneurs, thoughtful insights into their own work, and learnings that have helped them on their journeys.

Get Entrepreneurial Advice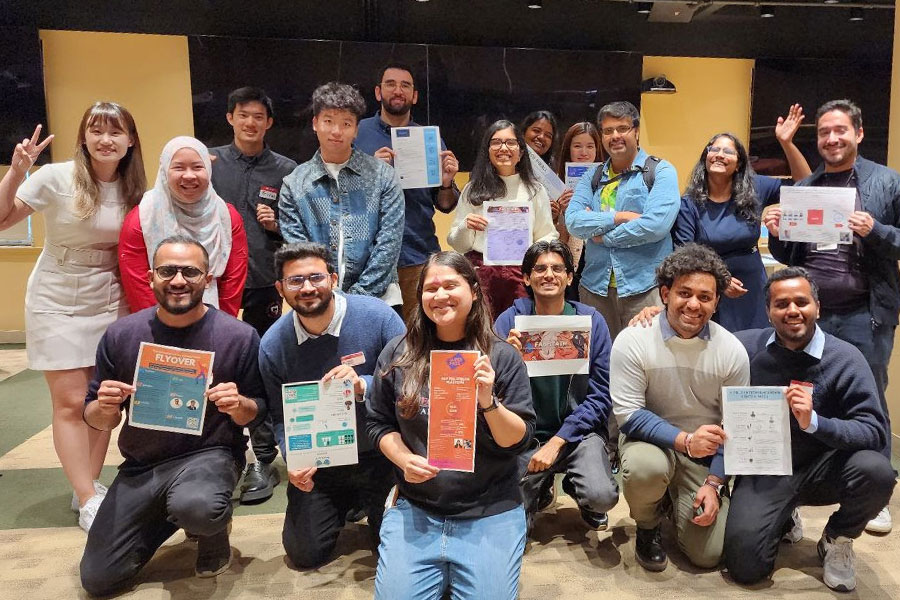 Students in the MSSM program reflect on the mentoring matching event, where they were matched with mentors from the VentureBridge program to help them work on their startup ventures.

Learn More
Salary & Career Outcomes
Uniquely positioned at the intersection of business, engineering, and design, MSSM graduates emerge as innovative, technically sound leaders ready to tackle challenging projects that leverage software to create meaningful solutions.
2022 Starting Salary Outcomes:
Average Starting Salary
Starting Salary Range
Median Starting Salary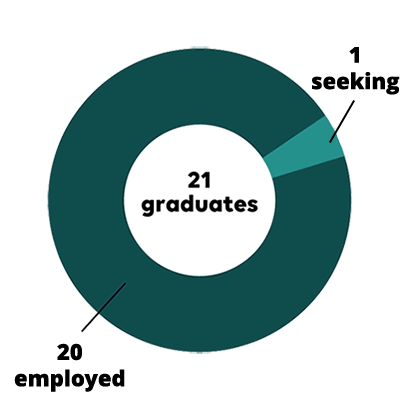 Common Career Outcomes Include:
Product Manager
Software Development Engineer
Entrepreneur/Founder
Project/Program Manager
Senior Management
Consultant
Alumni Paths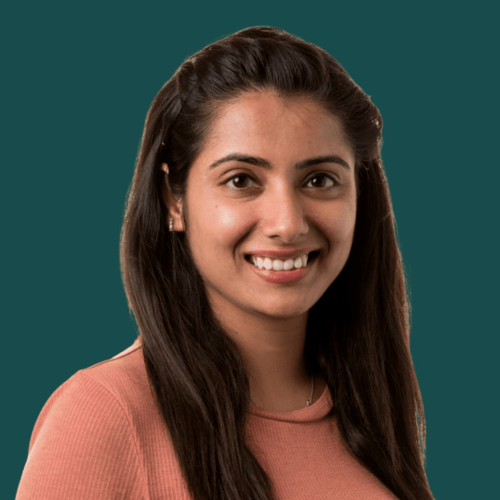 Sanghmitra Shrivastava (MSSM '18)
Senior Product Manager, Amazon
Sanghmitra leveraged the skills she learned in the MSSM program and her internship experience to kickstart a career in Product Management in Silicon Valley.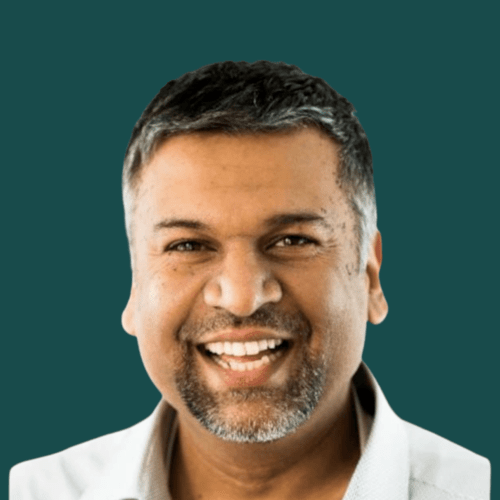 Shabbir Suterwala (MSSM '11)
Senior Manager - Drug Discovery Systems, Atomwise
Shabbir pairs his software engineering skills with the user research skills he learned in the MSSM program to build products that make users' lives better.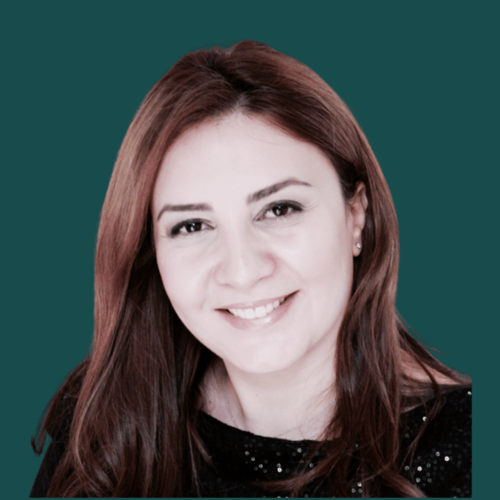 Negin Zolfaghari (MSSM '17)
Product Manager, First Republic Bank
Negin wanted to level up her career as a software engineer by obtaining a broader network and building relationships in Silicon Valley's ever-changing software industry.