Admissions: Online Degree & Certificates

World-class education, wherever you are.
Designed with the working professional in mind, our online programs offer a flexible learning structure that allows you to go to school and continue to work full time.
The stackable online certificates are offered on a rotational schedule, while students can start the MIIPS Online degree every semester.
Getting started is easy
— c

omplete your application in minutes and receive an admissions decision in days.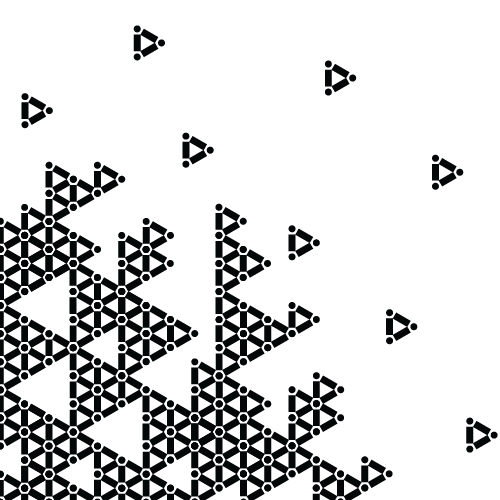 Applications Are Always Open
Spring 2024
application deadline: December 1st
enrolled deadline: December 15th
class start: mid-January

Certificates being offered:
Summer 2024
application deadline: April 1st
enrolled deadline: April 15th
class start: mid-May
Certificates being offered:
Fall 2024
application deadline: July 15th
enrolled deadline: August 1st
class start: late-August


Certificates being offered:
*
Subject to Change. Final certificate schedules will be released prior to each application cycle. 
Am I a Good Fit?
Highly qualified candidates demonstrate a passion for product & service development, innovation, or entrepreneurship.
They are comfortable with ambiguity, want to collaborate with individuals outside of their discipline, learn best in a "learn-by-doing" environment, and wish to continue their education in a flexible, online environment. 
Academic Experience
Engineering (all types)
Design (including fine arts, architecture, UX/UI & HCI)
Business (including economics)
Communications
Psychology 
The ideal candidate will hold a minimum cumulative GPA of 3.0 or equivalent from an accredited institution (Accreditation Board for Engineering and Technology, Inc., Higher Learning Commission, or U.S. Dept. of Education).
Work Experience
Online program applicants typically have eight to ten years of professional experience, however, that is an average and not a requirement for application.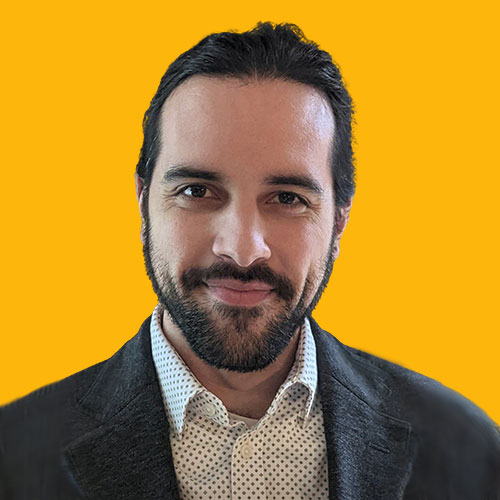 Marciano Bagnoli

Marciano Bagnoli drives transformative change and continuous improvement initiatives across a wide spectrum of organizations. Currently he is the Operational Excellence Leader for Bakelite Synthetics' Americas region, building a strategy for continuous improvement and innovation.
Prior to his current role he held roles at Georgia-Pacific and Shin-Etsu Chemical, working in international project management, quality assurance, and change management roles serving automotive, aerospace, cosmetic, electronic, and military product lines.
In addition, he is a member of the Technical Advisory Group 176, developing the United States' position on international quality management standards, including ISO 9000 and ISO 10000 series. Marciano also serves as a Career Consultant and speaker for the American Chemical Society and the American Physical Society.
When not at work, Marciano enjoys cooking, art, and tries his hand (and audience's patience) at improvisational theatre.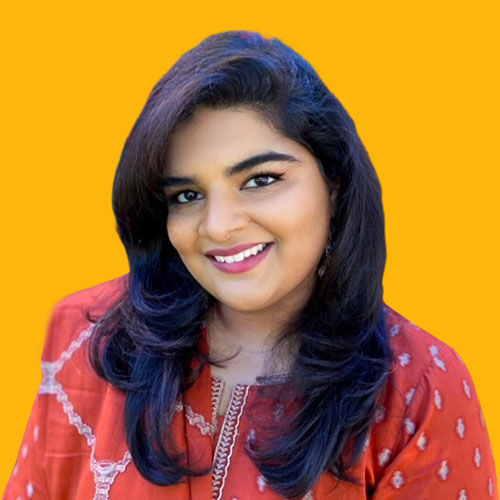 Madiha Irfan

Madiha Irfan is a Health Strategy design leader at Johnson & Johnson where her work in improving surgical efficiencies has impacted thousands of global customers in Ophthalmology. Madiha has a passion for healthcare equity and advocating for those with invisible and visible disabilities.

She is a board member of the Orange County User Experience group and is a full-time Masters student at Carnegie Mellon University, earning her Masters in Integration Innovation for Products and Services. In her spare time, Madiha loves to travel to warm places and surf the California coast.
Frequently Asked Questions (FAQs)
Athena Wintruba, 
Head of Graduate Enrollment & 

Associate Director of Admissions at the iii, answers frequently asked questions about the iii's online certificate programs and MIIPS online degree in this video playlist.
For additional information, visit the FAQ page. 
Tuition & Financial Aid
Tuition Rates: 2023-2024
Program

Tuition

iii Online Certificate (20 units)

$11,059

Online MIIPS Degree (102 units)

4 certificates + Capstone Course 

$56,400
2023-24 Student Fees: $230 per semester
Student Fees
All CMU students are charged a Technology Fee per semester. Learn more about CMU Student Fees.  
Financial Resources
Self Funding & Payment Options
Students enrolled in professional programs at CMU are primarily self-funded. The MIIPS Online Degree and iii Online Certificate programs are not eligible for federal financial aid loans.
Explore private loan options and payment plans on the Student Financial Services website. 
Review the College of Engineering's section on Financial Support, which includes details on how to find alternative external funding.
Part-time students could consider Employer Tuition Benefits to help cover their costs. Check out Abound.college for more resources to start a conversation with your employer.
Student Consumer Information
Carnegie Mellon University is accredited by the Middle States Commission on Higher Education. Visit CMU's Consumer Information page for more about the University's accreditation and state authorizations.
Ready to apply?
Applicants are highly encouraged to only submit one application per cycle. If you would like to change your application format after starting, please contact the Admissions Team, admissions-iii@cmu.edu.
Certificate Applications
Apply for an individual, stackable certificate in three easy steps:
Step 1: Create An Online Account
To get started,
create an account
in our online application system via Carnegie Mellon's College of Engineering. Once you've created your account, the system will email you a PIN. This PIN and your password allow you to save your application over several sessions. You can also log in to monitor the status of your application and view your admissions decision.
Step 2: Upload Your Unofficial Transcripts
Unofficial transcripts are sufficient to render an admission decision. A bachelor's degree with a minimum GPA of 3.0 on a 4.0 scale is required. 
Official transcripts will be requested upon enrollment, which may be submitted in the following ways:


Mailing directly to the Integrated Innovation Institute's Pittsburgh address.

Sending electronically via an official parchment service (e.g. Parchment.com). When using these services, please send them to admissions-iii@cmu.edu.

Via a credential evaluation service - Required for certain transcripts*
Step 3: Add Your TOEFL/IELTS/Duolingo Score
Applicants whose native language (mother tongue) is not English must provide a valid English proficiency score including TOEFL, IELTS, or Duolingo scores. We require a minimum score of 95 for IBT on the TOEFL (with no sub-score below a 23), and a minimum score of 6.5 for IELTS, and a minimum score of 105 on DuoLingo.
TOEFL
Institution Code: 2074
Department Code: 99 (Other)
IELTS
We accept electronic IELTS scores only, using the physical address to confirm the right college/department. 
Please contact your IELTS testing center and request that your scores be sent to:
Carnegie Mellon University College of Engineering
431 Hamerschlag Drive
ANSYS Hall Suite 250
Pittsburgh, PA 15213
United States
Duolingo English Test
Select "CMU – College of Engineering"

Waiver: You may petition for a TOEFL/IELTS waiver if you have completed an undergraduate degree in the U.S. or if you are applying to the part-time program and have previous English-language work experience. For more information, please 
email us
.
MIIPS Online Degree Applications
In addition to steps 1 through 2 above, complete the following:
Step 4: Upload Your Resume/CV
When applying for the MIIPS Online degree, please include your most recent professional resume or curriculum vitae.
Step 5: Upload Letters of Recommendation
When applying for the MIIPS Online degree, please include three professional and/or academic references. Each reference will automatically be emailed a link to submit a letter of recommendation directly to our online system. 
Step 6: Complete Short Essay Responses
Rather than a Statement of Purpose, we require written responses to our short essay prompts within the application itself.
Step 7: Complete Video Essay
When applying for the MIIPS Online degree, t
he video platform gives our admissions committee the opportunity to learn more about you beyond the written materials you have provided. You are required to answer one question; the questions are randomized and are not something that you should prepare for.
Step 8: Portfolio
When applying for the MIIPS Online degree, the portfolio is an opportunity to tell us your story. Showcase three to six projects that best illustrate your skills, talents, and interests. Your examples should speak to your problem-solving abilities, visualization skills, and overall level of craftsmanship. In each project, please briefly describe and summarize your contributions.

We accept photographs, drawings, or interactive presentations. Please submit your portfolio as a PDF to our online application system (Max: 20 pages).
Want pointers on how to approach the portfolio? Kyle Caruso, a current MIIPS online student, shares his tips:
Step 9: Online Application Fee
After you create an online account in our system, you will be prompted to pay a non-refundable fee of $75 by either credit card or debit card.
An Online Student's Perspective
Employer tuition reimbursement is often an underutilized perk.  Kyle details how he is leveraging his employer's plan to pay for his online degree.
Wondering what the application is really like? Hear from Kyle about how long it took him to complete the application and how quickly he got his decision back from admissions.
Does the thought of creating a portfolio have you stressed out? Kyle shares how he approached the portfolio process and gives his tips for creating your own.