Admissions: Master of Science in Software Management

Advance your career in the
heart of Silicon Valley.
The Master of Science in Software Management (MSSM) degree equips both aspiring and seasoned software professionals with the technical and management skills to advance their careers or launch their own software products.
Students develop a mix of engineering, management, and leadership skills to succeed wherever software innovation is needed, from startups to international corporations.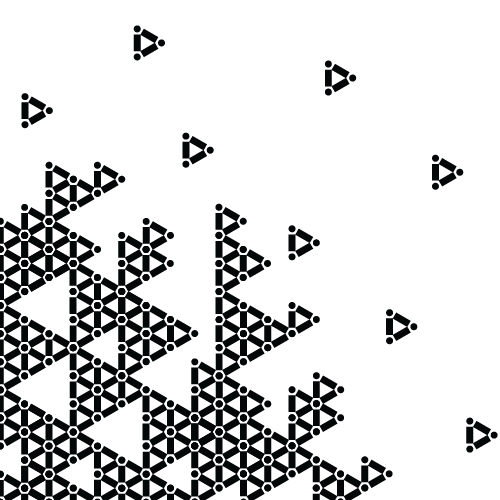 Full-Time & Part-Time Applications for Fall 2024 Open in October 2023
| | | | |
| --- | --- | --- | --- |
| Program | Start Term | Applications Open | Deadline |
| | Fall 2024 | October 1, 2023 | June 1, 2024 |
| | Fall 2024 | October 1, 2023 | January 19, 2024 |
Am I a Good Fit for the Software Management program?
Applicants must demonstrate professional or academic experience in software development.

They are passionate about software innovation and/or entrepreneurship, want to collaborate regularly in teams, and learn best in a hands-on environment.

Additionally, highly-qualified candidates will have the following academic and professional experience:
Academic Experience
Undergraduate degree in computer science, electrical and computer engineering, information science, information systems, information technology, or a related field.

The ideal candidate will hold a minimum cumulative GPA of 3.0 or equivalent from an accredited institution (Accreditation Board for Engineering and Technology, Inc., Higher Learning Commission or U.S. Dept. of Education).
Work Experience
We recommend certain program formats based on an applicant's level of industry experience:
Part-time applicants should have five or more years of work experience.
Full-time applicants with four or more years of work experience should consider applying to our 12-month MSSM program. Applicants with less experience or who are seeking to pivot careers should consider applying to our 16-month program, which features a summer internship.
Tuition & Financial Aid
Tuition Rates: 2023-2024
Program

Tuition

MSSM Full-Time (12 months)
$82,050
MSSM Full-Time (16 months)

$84,329*

3 Academic Terms: $82,050

Summer 2024 Term: $2,279

MSSM Part-Time
$570 per unit
*Estimated tuition for the Fall 2024 semester. The official rate for the 2024-2025 academic year will be released in Spring 2024.
For more information, visit CMU's Student Financial Services' website.
Financial Aid Information
As self-funded master's programs, all enrolled students or their employers are responsible for paying full tuition and expenses. For more on tuition and other fees assessed by the university, please visit CMU's HUB website.
We encourage prospective students to independently seek outside scholarships and grants, including through the following resources here at Carnegie Mellon University:
Please note that because of the professional and practical nature of our programs, CMUiii does not offer teaching or research assistantships. 
Your Admissions Toolkit
Ready to apply?
Please carefully review the admissions deadlines and requirements.
Step 1: Create an Online Account
To get started, create an account in our online application system via Carnegie Mellon's College of Engineering. Once you've created your account, the system will email you a PIN. This PIN, along with your password, allows you to save your application over several sessions. You can also log into to monitor the status of your application and view your admissions decision.
In the system, you will be prompted to pay a non-refundable fee of $75 by either credit card or debit card.
Step 2: Upload Your Resume/CV
MSSM degree applications are required to upload their most recent professional resume or curriculum vitae. 
Step 3: Upload Letters of Recommendation
Your three references can be professional and/or academic. Each reference will automatically be emailed a link to submit a letter of recommendation directly to our online system. 
Step 4: Complete Short Essay Responses
Rather than a Statement of Purpose, we require written responses to our short essay prompts within the application itself.
Step 5: Complete Video Essay
The video platform gives our admissions committee the opportunity to learn more about you beyond the written materials you have provided. You must answer one question; the questions are randomized and not something you should prepare for.
Step 6: Upload Unofficial Transcripts
Unofficial transcripts are sufficient to render an admission decision. The average GPA of our accepted applicants is 3.5 on a 4.0 scale. Official transcripts will be requested upon enrollment, which may be submitted in the following ways: 
Mailing directly to the Integrated Innovation Institute's Pittsburgh address.

Sending electronically via an official parchment service (e.g. Parchment.com). When using these services, please send them to admissions-iii@cmu.edu.

Via a credential evaluation service - Required for certain transcripts.
Step 7: Add Your TOEFL/IELTS/DuoLingo Score
Applicants whose native language (mother tongue) is not English must provide a valid English proficiency score, including TOEFL, IELTS, or Duolingo scores. We require a minimum score of 95 for IBT on the TOEFL (with no sub-score below 23), a minimum score of 6.5 for IELTS, and a minimum score of 105 on DuoLingo.
TOEFL Institution Code: 2074
Department Code: 99 (Other)


IELTS: We accept electronic IELTS scores only, using the physical address to confirm the right college/department. Please contact your IELTS testing center and request that your scores be sent to:
Carnegie Mellon University College of Engineering
431 Hamerschlag Drive
ANSYS Hall Suite 250
Pittsburgh, PA 15213
United States
Duolingo English Test: Select "CMU – College of Engineering" 
Waiver: You may petition for a TOEFL/IELTS/DuoLingo waiver if you have completed an undergraduate degree in the US, UK, Canada, or Australia; or if you are applying to the part-time program and have previous English-language work experience. For more information, please

 

email
 us
.
Step 8: Upload GRE/GMAT Scores (Optional)
GRE or GMAT: The GRE/GMAT is optional for CMUiii applications. For those who have not taken the GRE, the weight of components considered in the review process will be redistributed among all submitted materials.
In short - YES, the GRE is really optional. If you have taken the GRE, you are encouraged to add strong scores to support your application. The average scores of our accepted applicants for the GRE are Quantitative: 159, Verbal: 155, and Analytical Writing: 3.5. The average score for GMAT is 600.
Please send your scores directly from ETS or GMAT using the following codes:
GRE
Institution Code: 2074
Department Code: 1699 (Engineering – Other)

GMAT
You can only send iii: GMAT scores by mail. Send directly to Integrated Innovation Institute's Pittsburgh address. When sending, use the following code: 69H-J7-56.
How To Check Your Status
To check the status of your online application, please log in to your account on our online application system. You may also email us at admissions-iii@cmu.edu for more information.
Admissions decisions will be posted, and you will be notified by email as soon as the committee concludes its review; typically 4-6 weeks after the close of the application deadline.
Stories from MSSM
Garima Sinha (MSSM '13) shares how the program curriculum taught her to assess and solve wicked problems and manage people, skills she frequently uses in her career as a Product Manager. 
Lloyd D'Silva (MSSM '15) shares why being in Silicon Valley was key to his graduate experience and how the curriculum's blend of technical and product skills strengthened his already strong technical background. 
Amy Krishnamohan (MSSM '14) shares how the MSSM degree gave her a deep understanding of technology, an integral part of succeeding in the competitive environment of marketing in Silicon Valley.