MIIPS Program Details: 16 Month Format
Building upon the core MIIPS curriculum, the Advanced Study degree takes your Integrated Innovation training a step further, allowing you to gain practical experience in a summer internship and delve further into cutting-edge technology and applied research.
Program Features:
16 months (August-December) with summer internship & additional fall semester
Innovation Mindset in Practice course and additional elective coursework
Ideal for candidates seeking more professional experience or to pivot careers completely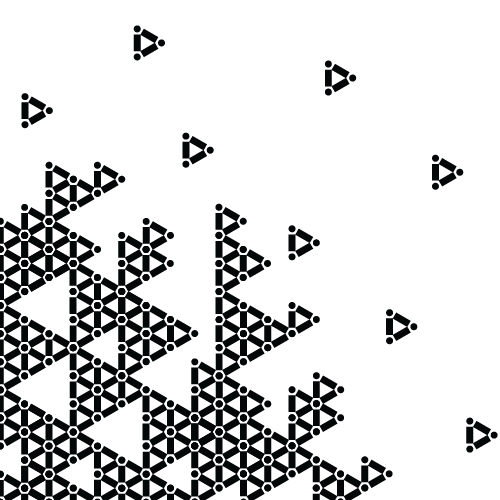 Curriculum
The majority of the coursework is designed specifically for the MIIPS program.  Students will take core courses across engineering, business, and design, in addition to specialized courses in AI, product and brand management, product development, and leadership.
Curriculum Requirements
Students must maintain full-time student status (36 units) during three semesters: fall #1, spring #1, and fall #2 terms.

Students must complete at least 42 units of electives relevant to the product development process and be approved by an advisor. This includes 12 units of electives completed within the Integrated Innovation Institute (49-xxx).

To work with industry sponsors during the degree-required Integrated Product Development capstone course, signing contractual terms regarding intellectual property and non-disclosure agreements may be required to complete the course project.

All coursework must be completed with graduate-level courses.

Students must have a minimum QPA of 3.0 to graduate.
As part of the MIIPS curriculum, students complete required courses in the following areas:

Featured Course
Innovation Mindset in Practice
Take your thinking to the next level as you explore a topic in the context of an integrated approach to innovation. From your first day of class as a MIIPS student, you will be challenged to embrace ambiguity, trust in a human-centered, evidence-based process, and think as creatively as possible on multidisciplinary teams.
In this intensive class, you'll be challenged to apply your new skills: critical thinking, an innovative mindset, disciplined research, and thoughtful use of tools and methods to a topic of your choosing.
Past topics have included:
Gendering of Products in the Toy Industry
The Future of Responsive Architecture
Re-evaluating strategies for curbing self-inflicted gun suicides: How can designers save lives?
Practical Experience: Summer Internships
All MIIPS Advanced students complete a summer internship to put their skills learned to use in a practical, hands-on setting.  Students often land internships at companies like Adobe, Google, Honda, and more. 

Manas Mahaddalkar
MIIPS '22
Front End Innovation Intern,
Milwaukee Tool
The Front End Innovation department helps envision disruptive future products for the Milwaukee Tool brand. From the moment I was assigned a desk, I was briefed on an opportunity space that the Marketing department was interested in and was asked to use all the tools I was taught at the iii to create a solution for that problem space.
Once the expectations for the project were set, I got to set the pace of the project. To help me stay on track, I was assigned a mentor who was incredibly helpful in helping me stay aligned with my project goals.
In the beginning, I worked as a user researcher to gather data about my subject and synthesize it into useful insights. These insights helped me focus on an opportunity gap where I started ideating concepts using my engineering and industrial design skills. During the 10 weeks of the internship, I got to work as an interdisciplinary innovator which was my favorite part of the entire experience.

Jeni Huang
MIIPS '22
UX Design Intern,
Microsoft
What I liked most about my internship was that my project was in a large scope, which means I could make a significant impact. My work set the foundation for some important discovery areas, and would benefit millions of external customers and Microsoft employees.
In addition, I truly loved my team, which consisted of talented and helpful designers! On the other hand, a large scope is also a challenge because I needed to identify the problems myself and provide innovative, scientific, elegant, and feasible solutions in a limited time.

Ambar Kakkar
MIIPS '22
Product Management Intern, E-Commerce,
Parfums Christian Dior
I got to work extensively on a loyalty program and launched an innovation initiative which was extremely exciting! Overall, I had a lot of fun, especially since Dior is moving more towards an innovation mindset.
My favorite part of my internship experience was having the opportunity to create service design blueprints and new products and services. My team gave me the opportunity to showcase deliverables to senior management, which made my work feel valued. Additionally, the team culture was open and friendly and I looked forward to coming into work.
Learning By Doing: Past Student Projects
Jamie Curran (MIIPS Adv '17) shares the "totally life-changing" design and user-research skills she learned in the IoT Advanced course. 
Pengyuan Huang (MIIPS Adv '17) explains his product, MyGlobe, designed in the Designing for the IoT Advanced course. 
Rhea Pandley (MIIPS Adv '20) showcases the cost-effective irrigation system she designed in the Designing for IoT Advanced course.