Technology for Product Management Online Certificate
To shape the future of tech, you start with skills grounded in reality. Our Technology for Product Management certificate equips you to make 'next' happen now, built on foundational skills of engineering, design and business.
You'll be exposed to both the art and science behind product management, learning to engage in sophisticated conversations with experts in the field. Explore the influence of materials, manufacturing and downstream processes on the success of a sustainable product. Get to grips with the Internet of Things and make your mark on a connected world. Learn how we humans can work in harmony with AI to make better decisions.
The certificate may be completed conveniently online in as little as one semester.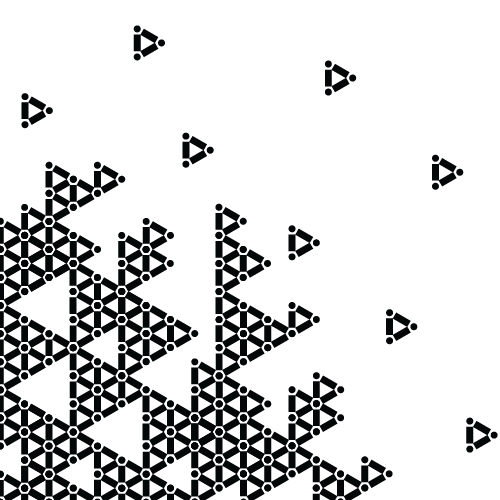 Applications Are Always Open!
Complete your application in minutes and receive your admissions decision in days.
What Will You Gain?
Through this certificate, you'll build your understanding of the abilities and the limitations of technologies, materials and systems. You'll also gain teamwork and communications experience through collaborative projects with other student professionals.
You'll gain:
The ability to make thoughtful decisions regarding "X" design
Understanding of capabilities and uses of technologies, materials and systems in a product innovation context
The necessary skills to engineer a stack of considerations including materials, mechanisms and processes
Curriculum Details
The first course emphasizes product engineering design — everything from stress analysis to heat transfer, kinematics, and mechanisms. Students will learn the concepts of design for "X" and the impact that design decisions have on product development. In the second course, students will study the potential and current limitations of critical technologies in use today, such as artificial intelligence, data science, and interactive connected products.
Course 1: 49-602, Designing for Production and Sustainability
COURSE HIGHLIGHTS
Learn principles and philosophies of engineering design
Understand the impact and implications of design decisions on later stage product development steps
Incorporate the distribution and life cycle of a product into early product design
Study the fundamental concepts of sustainable design and the impacts it has on product development and design decisions
COURSE DESCRIPTION
This course will teach the basic principles and philosophies of engineering design, with emphasis on mechanical engineering, due to the broad scope of applications of mechanical engineering which include but are not limited to stress analysis and fracture, heat transfer, kinematics and systems packaging. Recognizing that design is a first step in a sequence of later decisions and steps (development, manufacture, distribution and life cycle of a product), this course will look at the influence of materials, manufacturing and other downstream decisions/actions on the overall design of a product. Some of the downstream influences that will be explored are decisions and actions that take place prior to the sale of the product: material selection, manufacturing processes, assembly, robustness and quality, platform design, product costing and safety.
However, what we design and how we develop it also impacts our environment for years to come, so importantly this course will also cover various aspects of sustainable design from a product life cycle perspective. Thus, students will be exposed to the fundamental concepts of Design for "X" and specifically the impact that DfM (Design for Manufacturing) and DfA (Design for aAssembly) have on product development and how they affect design decisions. Students will also be exposed to the fundamental concepts of Sustainable Design (also known as Design for Sustainability — DfS, EcoDesign, Sustainability Engineering, LCA and others) and specifically the impact that DfS has on product development and how it affects design decisions. This class includes lectures and lab activities.
Course 2: 49-603, Cyber-Physical Product Design
COURSE HIGHLIGHTS
Learn the capabilities and limitations of current technologies such as AI, data science and interactive connected products
Learn to frame a problem, choose data sources and needed sensors and perform exploratory data analysis
Practice basic modeling and prototyping, then communicate the results
Complete a final project incorporating elements of connected products and smart systems
COURSE DESCRIPTION
Driven by the combination of increased access to data, local data storage, computational power, interconnectivity and improved algorithms, mainstream technologies increasingly incorporate sensing (IoT) and data science (AI) "smarts." As examples, thermostats, locks, power sockets and lights are being imbued with sensors and connectivity. There is great potential to layer in machine learning, natural language and speech processing, expert systems, robotics and vision. Historically, early applications of these capabilities were designed to operate on their own, on very narrow tasks, based on pre-programmed knowledge. Today, we have the ability to design human-computer systems in which both human and computers act intelligently, adapt to the world and learn from experience, improving their performance over time. 
After an introduction of some basic concepts and techniques in AI, data science and interactive connected products, the course illustrates both the potential and current limitations of these techniques with examples from a variety of applications. Topics explored will include awareness, real-time sensing and communication, embedded intelligence and designing experiences for the Internet of Things. We will also spend some time on understanding the strengths and weaknesses of human decision-making and learning, specifically in combination with AI systems that would be resident in product applications. 
Students will be introduced to technologies and AI algorithms through a series of hands-on exercises, collaborative projects, in-depth discussions and instructor-led tutorials. Exercises will include close examination of the inputs and outputs of various technologies as well as with analysis of the gathered information, with the goal of learning to select appropriate technologies and analyses for a given problem and anticipated design implications. Students will also complete a final project that takes a project from start to finish that incorporates elements of connected products and smart systems (framing the problem, choosing data sources and needed sensors, exploratory data analysis, basic modeling, basic prototyping, communicating results). The course is designed such that students can complete this course with only a basic familiarity with statistics, without any knowledge of programming, electronics or systems.
Am I a Good Fit?
The iii's online coursework attracts career-minded individuals who are looking for a flexible learning structure that allows them to go to school and continue working full time.
Highly qualified candidates demonstrate a passion for product & service development, innovation, and/or entrepreneurship and have the following background. Sound like you? Learn more about the admissions process.