Admissions

Calling all changemakers.
Do you want to launch your own tech venture? Create meaningful products or services for real people? Pivot into a career in product management? You've found the right place.
We offer interdisciplinary master's degrees and online certificates in: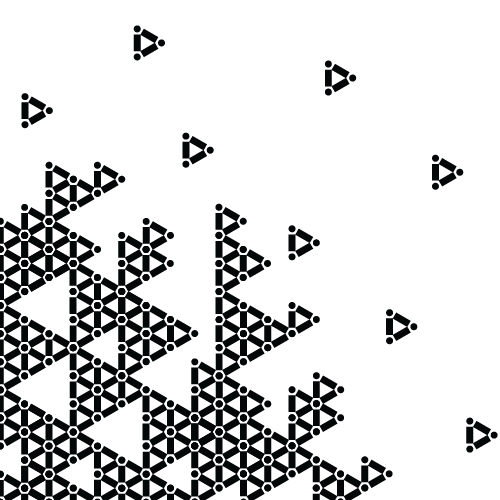 Take the Next Step
Connect with our admissions team to learn how you could launch an innovative career at the cross-section of engineering, business, and design.

Get guidance on the application process, learn more about our on campus and online programs or connect one-on-one with Head of Graduate Enrollment & Associate Director of Admissions, Athena Wintruba.
Application Deadlines
To be considered, you must submit an online application and all supplemental materials before the deadline:
Learn More About Applying to Each Program
Innovation Includes Everyone
One of the goals behind the Integrated Innovation Institute is to integrate diverse and varied perspectives to achieve innovation. But we would be remiss not to acknowledge that there are inherent advantages and disadvantages to certain populations created by the systems that are in place. We acknowledge these disparities and aim to make things right with not just words but action.



We pride ourselves on having utilized a truly holistic approach since our department's creation. However there is always room to improve to make our admissions process more equitable and inclusive.

Here are the steps we've taken to do just that:
Accessibility to Information

Not everyone has the luxury of visiting campus, meeting face-to-face with faculty, and sitting in on a class. So we've created opportunities to bring the iii experience to you:

One-on-one virtual/phone appointments with the Associate Director of Admissions

Zoom meetings with current student Admissions Ambassadors on your schedule

Programmatic informational webinars
Virtual Visits


By making these opportunities more accessible for all, prospective students regardless of ability, socioeconomic status, citizenship status, location, etc. are better informed about iii programs and application processes and thus better equipped at preparing a strong application package for the right program for them.
Virtual admissions specific webinars including an overview of the application process and portfolio Q&A with the program director

Virtual class visit opportunities
Application Process


A holistic review process means candidates are not automatically admitted or denied based on GPA or test scores.

Our admission review process takes into consideration all aspects: GPA, letters of recommendation, video essay response, work experience, goals and interests aligned with our department, and relevant test scores and portfolios as supplied.
We do not utilize long Statements of Purpose but rather a series of short essays to better understand you, your interest in the iii, and your career goal.
Academic Testing


Since fall 2021, we have made the decision to be GRE/GMAT optional. For those who have not taken the GRE, the weight of components considered in the review process will be redistributed among all submitted materials. In short - YES the GRE is really optional. In 2022, 43% of admitted iii students provided the GRE and 57% of admitted iii students did not provide the GRE - data which supports that our process of being GRE Optional is not biased in favor of students supplying the GRE.

To provide a more accessible English proficiency exam option for international applicants, we now accept not just the TOEFL and IELTS but also the Duolingo English Test. This option allows applicants to take their English proficiency exam online without an appointment.

Frequently Asked Questions (FAQS)
Are your degrees considered STEM programs?
Yes, all programs offered at the Integrated Innovation Institute are considered STEM programs.  The CIP codes by degree are the following:
| | |
| --- | --- |
| MIIPS | 15.1502 |
| MSSM | 14.0903 |
Can I apply to more than one graduate program at the Integrated Innovation Institute?
You are strongly discouraged from applying to more than one program within the Integrated Innovation Institute. We encourage our students to attend information sessions and speak with our admissions team to learn more about the details of each of our programs.
Can I receive transfer credit?
The Integrated Innovation Institute does not accept transfer credit for courses completed from other CMU departments or any other institutions.
Where should I mail my transcripts and other application materials?
Unofficial transcripts are sufficient for the purpose of rendering an admission decision. Official transcripts will be requested upon enrollment, which may be submitted in the following ways:
1. Mailing directly to
Carnegie Mellon University
Integrate Innovation Institute
c/o Admissions
311 S Craig St 2nd Floor
Pittsburgh, PA 15213-3734
United States
2. Sending electronically via an official parchment service (e.g. Parchment.com). When using these services, please send to admissions-iii@cmu.edu
3. Via a credential evaluation service
Why have my supporting documents not arrived?
Please be sure to check with your issuing institutions and test centers that all required materials have been sent to us with complete information. 
Please allow 3-4 weeks for your application materials to be processed, as we receive a large volume of documentation around application deadlines.
You can verify which supporting documents have been received by our team by logging in to your online application and reviewing the application materials checklist.
What financial resources are available?
We encourage prospective students to independently seek outside scholarships and grants, including through the following resources here at Carnegie Mellon University:
Please note that because of the professional and practical nature of our programs, CMUiii does not offer teaching or research assistantships.
The iii Experience: In Their Own Words

"I felt that I could lead others, but there is a ceiling without a specific skillset. I enrolled in the part-time Master of Science in Software Management program because I wanted to deepen my management and software engineering skills and to develop my business acumen."
- Max Alt, MSSM '07
Distinguished Technologist, Hewlett Packard Enterprise 


"What drew me to Carnegie Mellon's MIIPS program was my interest in thinking holistically about the design process in physical products. The opportunity to pursue this program remotely has opened the door for me to further expand my knowledge and expertise as a technology executive leading Product and UX design teams."
- Teresa Cain, MIIPS Online student
Director of Product Management, User Experience & Design at TreviPay 

"

This skillset is a very powerful one. Understanding the creative process and how you can bring that to bear within a team to solve a problem is the heart of what I got out of my MIIPS degree.

"
- Kavi Pather, MIIPS '20
Africa Artifical Intelligence and Advanced Analytics Leader, Ernst & Young