Admissions: Master of Integrated Innovation for Products & Services

Innovation is driven by people, not products.
The Master of Integrated Innovation for Products & Services (MIIPS) degree trains the next generation of innovators, design thinkers, disruptors, and world changers.
In the MIIPS program, students learn to tackle industry and society's most significant challenges in a world that increasingly merges technology with humanity.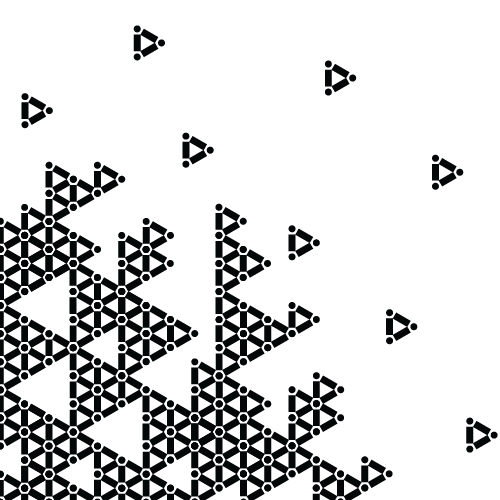 Applications for Fall 2024 Open on October 1, 2023
To be considered, you must submit an online application and all supplemental materials before the deadline:
| | | | |
| --- | --- | --- | --- |
| Program | Start Term | Applications Open | Deadline |
| MIIPS | Fall 2024 | October 1, 2023 | January 19, 2024 |
| MIIPS Advanced Study | Fall 2024 | October 1, 2023 | January 19, 2024 |
Am I a Good Fit for the MIIPS Program?
Highly qualified candidates are passionate about product & service development, innovation, or entrepreneurship.

They are comfortable with ambiguity, want to collaborate with individuals outside their discipline, and learn best in a hands-on environment.

Additionally, they will have the following academic and professional experience:
Academic Experience
Engineering (all types)
Design (including fine arts, architecture, UX/UI & HCI)
Business (including economics)
The ideal candidate will hold a minimum cumulative GPA of 3.0 or equivalent from an accredited institution (Accreditation Board for Engineering and Technology, Inc., Higher Learning Commission or U.S. Dept. of Education).
Work Experience
Applicants with less than five years of experience or applicants who are seeking to pivot careers should consider applying to our MIIPS Advanced Study degree, which includes a summer internship experience.

Applicants with more work experience are encouraged to apply to the MIIPS degree, a 9-month degree, and more accelerated format.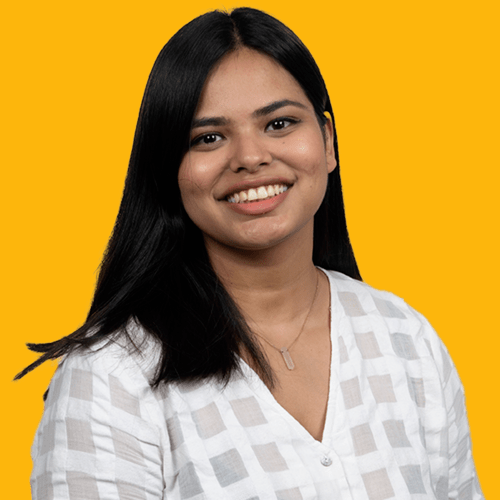 Harshita Agrawal
(MIIPS '23)
Harshita has a bachelor's degree in Industrial and Product Design from Istituto Europeo di Design. She has 3 years of work experience as a Product & UI/UX Designer at Lucid Design. She is passionate about inspiring change through social, technological, and experiential intervention.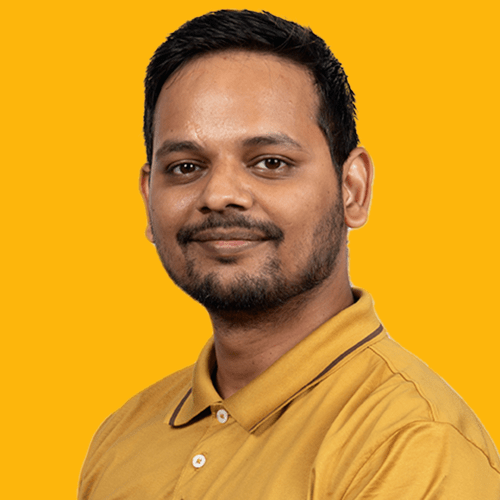 Ashish Mangal
(MIIPS '23)
Ashish is a former entrepreneur with explorer and caregiver archetype. He most recently worked at Digiinbox Technology as an Executive Director. He is an innovator who is passionate about developing creative ecosystems for socio-economic development of society, and the gamification of applications. 
Yin Li (Brielyn) Chua
(MIIPS '23)
Brielyn has a bachelor's degree in Real Estate from the National University of Singapore. She most recently worked at JTC Corporation as an Industry Development Assistant Manager. She is passionate about revolutionizing daily experiences, uplifting self-perceptions, and solving problems with creative solutions.
Tuition & Financial Aid
Tuition Rates: 2023-2024
Program

Tuition

MIIPS

$54,700

MIIPS Advanced Study

$84,329*

3 Academic Terms: $82,050

Summer 2024 Term: $2,279

MIIPS Part-Time
$570 per unit
*Estimated tuition for the Fall 2024 semester. The official rate for the 2024-2025 academic year will be released in Spring 2024.

For more information, visit CMU's Student Financial Services' website.
Financial Aid Information
As self-funded master's programs, all enrolled students or their employers are responsible for paying full tuition and expenses. For more on tuition and other fees assessed by the university, please visit CMU's HUB website.
We encourage prospective students to independently seek outside scholarships and grants, including through the following resources here at Carnegie Mellon University:
Please note that because of the professional and practical nature of our programs, CMUiii does not offer teaching or research assistantships.
Your Admissions Toolkit
Ready to apply?
Please carefully review the admissions deadlines and requirements.
Step 1: Create an Online Account
To get started, create an account in our online application system via Carnegie Mellon's College of Engineering. Once you've created your account, the system will email you a PIN. This PIN and your password allow you to save your application over several sessions. You can also log in to monitor the status of your application and view your admissions decision.
In the system, you will be prompted to pay a non-refundable fee of $75 by either credit card or debit card.
Step 2: Upload Your Resume/CV
MIIPS degree applications are required to upload their most recent professional resume or curriculum vitae. 
Step 3: Upload Letters of Recommendation
Your three references can be professional and/or academic. Each reference will automatically be emailed a link to submit a letter of recommendation directly to our online system. 
Step 4: Complete Short Essay Responses
Rather than a Statement of Purpose, we require written responses to our short essay prompts within the application itself.
Step 5: Complete Video Essay
The video platform gives our admissions committee the opportunity to learn more about you beyond the written materials you have provided. You must answer one question; the questions are randomized and not something you should prepare for.
Step 6: Upload Unofficial Transcripts
Unofficial transcripts are sufficient to render an admission decision. The average GPA of our accepted applicants is 3.5 on a 4.0 scale. Official transcripts will be requested upon enrollment, which may be submitted in the following ways: 
Mailing directly to the Integrated Innovation Institute's Pittsburgh address.

Sending electronically via an official parchment service (e.g. Parchment.com). When using these services, please send them to admissions-iii@cmu.edu.

Via a credential evaluation service - Required for certain transcripts.
Step 7: Upload Your Portfolio
The portfolio is an opportunity to tell us your story. Showcase three to six projects that best illustrate your skills, talents, and interests. Your examples should speak to your problem-solving abilities, visualization skills, and overall level of craftsmanship. In each project, please briefly describe and summarize your contributions. We accept photographs, drawings, or interactive presentations. Please submit your portfolio as a PDF to our online application system (Max: 20 pages).
Step 8: Add Your TOEFL/IELTS/DuoLingo Score
Applicants whose native language (mother tongue) is not English must provide a valid English proficiency score, including TOEFL, IELTS, or Duolingo scores. We require a minimum score of 95 for IBT on the TOEFL (with no sub-score below 23), a minimum score of 6.5 for IELTS, and a minimum score of 105 on DuoLingo.
TOEFL Institution Code: 2074
Department Code: 99 (Other)


IELTS: We accept electronic IELTS scores only, using the physical address to confirm the right college/department. Please contact your IELTS testing center and request that your scores be sent to:
Carnegie Mellon University College of Engineering
431 Hamerschlag Drive
ANSYS Hall Suite 250
Pittsburgh, PA 15213
United States
Duolingo English Test: Select "CMU – College of Engineering" 
Waiver: You may petition for a TOEFL/IELTS/DuoLingo waiver if you have completed an undergraduate degree in the US, UK, Canada, or Australia; or if you are applying to the part-time program and have previous English-language work experience. For more information, please

 

email
 us
.
Step 9: Upload GRE/GMAT Scores (Optional)
GRE or GMAT: The GRE/GMAT is optional for CMUiii applications. For those who have not taken the GRE, the weight of components considered in the review process will be redistributed among all submitted materials.
In short - YES, the GRE is really optional. If you have taken the GRE, you are encouraged to add strong scores to support your application. The average scores of our accepted applicants for the GRE are Quantitative: 159, Verbal: 155, and Analytical Writing: 3.5. The average score for GMAT is 600.

Please send your scores directly from ETS or GMAT using the following codes: 

GRE
Institution Code: 2074
Department Code: 1699 (Engineering – Other)

GMAT
You can only send iii: GMAT scores by mail. Send directly to Integrated Innovation Institute's Pittsburgh address. When sending, use the following code: 69H-J7-31. 
How To Check Your Application Status
To check the status of your online application, please log in to your account on our online application system. You may also email us at admissions-iii@cmu.edu for more information.
Admissions decisions will be posted, and you will be notified by email as soon as the committee concludes its review; typically 4-6 weeks after the close of the application deadline.
Stories from MIIPS
Himanshu Rasam (MIIPS '16) discusses what brought him to the iii and how he leveraged his new skills to level up his career as a Product Manager at AutoDesk. 
Kira Mulshine (MIIPS '18) shares how she used the skills learned in the program to pivot her career from Human Resources to Product Management. 
MIIPS students discuss Build-a-Thon, a day where capstone teams prototype products rapidly to solve complex issues for real-world corporate sponsors.