Frequently Asked Questions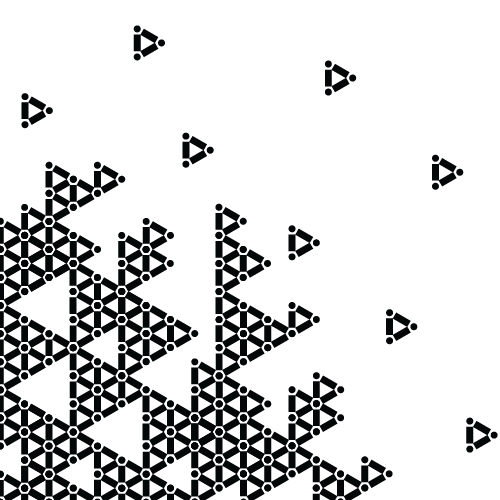 Admissions Resources
When is the application deadline?
Applications are accepted on a rolling basis until approximately one month before the start of classes.
When can I start a certificate or degree?
Classes are offered to start your certificate or degree each semester - fall, spring or summer.
Are the GRE/GMATs optional?
GRE or GMAT
GRE
Institution Code: 2074 
Department Code: 1699 (Engineering – Other)
GMAT
You can only send GMAT scores by mail. When sending, use the following codes:
| | |
| --- | --- |
| Master of Integrated Innovation for Products & Services (MIIPS)  | 69H-J7-31 |
The average scores of our accepted applicants for the GRE are Quantitative: 159, Verbal: 155, and Analytical Writing: 3.5. The average score for GMAT is 600.
What are the prerequisites for the iii online certificates?
Who is not eligible to become a certificate student?
Eligibility criteria for enrollment in certificate programs are determined by individual schools and colleges, however, the following groups generally should not apply to become certificate students:
Students on or facing academic or disciplinary action.

CMU undergraduate applicants for the current or upcoming academic year.

International students who do not already have a valid visa to study in the United States (Carnegie Mellon, unfortunately, is not able to issue student immigration documents to certificate students).

Prospective graduate applicants for the current or upcoming academic year should consult with their intended graduate program before applying to a certificate program.
Academics / Student Experience
Will I receive a transcript for my courses?
Yes, students earn 20 units of graduate-level credit per certificate upon completion.
Can I start in the MIIPS Online Degree and switch to residential? 
Can I take certificates in any order? 
Can I take courses in any order? 
Each certificate is comprised of two courses. You can complete Course 1 and 2 simultaneously or sequentially. If taken sequentially, Course 1 of a certificate must be taken before Course 2.
How long will it take to earn the online MIIPS Certificate/Master's degree?
Students typically complete a single certificate in one academic term, which requires 20 hours of work per week. Certificates can be extended to two academic terms by taking half of the certificate or one course per term which requires 10 hours of work per week.
Students typically complete the full online MIIPS master's degree in a part-time capacity which requires approximately 20 hours per week over five terms. However students can also complete the program at an accelerated full-time pace which requires approximately 40 hours per week over three terms or at an extended pace which requires approximately 10 hours per week over nine terms.
As a certificate student, will I have access to CMU alumni resources?
Upon completing a certificate, you will have access to iii department alum resources, including virtual events and our private LinkedIn Group. Please note that completion of a certificate(s) does not confer alumni status with the university. You will, of course, always be a welcomed member of the iii community!
How much is synchronous vs asynchronous?
Each course meets synchronously for live online classes every other week for 90 minutes. Outside of scheduled class sessions, there might be the need for synchronous team meetings or projects throughout the week. Other work for the courses can be completed asynchronously on your own time.
When are live/synchronous classes held?
iii Online Certificates incorporate a balanced combination of live online and remote work. Remote work  will have deadlines but can be completed at your own pace. Live online work will include live zoom class to be held once every other week in the evening 8-9:30 pm Eastern time.
As a certificate student, will I get a physical certificate mailed to me?
What financial aid is available for the iii Online Certificates?
Students enrolled in professional programs at CMU are primarily self-funded. The MIIPS Online Degree and iii Online Certificate programs are not eligible for federal financial aid loans.
How much is tuition?  
What will be the degree on my diploma after earning MIIPS Online?