Employers
Fall 2018 Event Registration is now live on Handshake!
Recruit at CMU
Carnegie Mellon University (CMU) is recognized as one of the top universities in the country. Our students are bright, talented and truly comprehend the connection between academics and work.  Our alumni are consistently recognized as leaders in their fields.  It's no surprise Carnegie Mellon was ranked by top corporate recruiters as the #1 private university for recruiting according to a recent Wall Street Journal survey.  
4 Step Recruiting Strategy
We encourage you to download our Employer Toolkit (See Right) which will outline our 4 Step Recruiting Strategy at CMU.  We have found that the employers who are most effective recruiting CMU students follow these specifc steps.  Please follow these steps in order to help ensure the best possible recruiting experience at CMU.
We invite you to read further and learn more about our talented students and alumni, and familiarize yourself with our services by creating an account in our online recruiting system, Handshake.  Please let us know how we can assist you!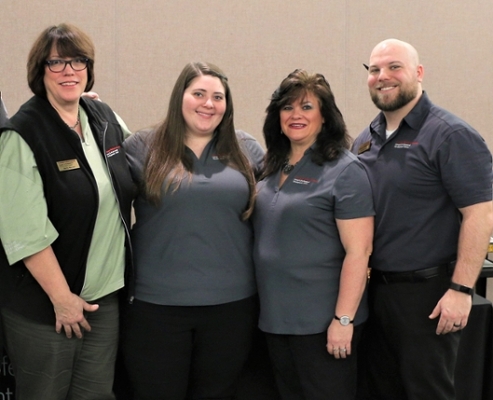 Drop-in Hours When Classes Are in Session: Monday thru Friday, 11:30-1:30 (West Wing, 2nd Floor)