October 22, 2020
Big Changes to VEX IQ Teacher Training
By Jesse Flot jbflot(through)nrec.ri.cmu.edu
The Carnegie Mellon Robotics Academy has had the opportunity to train hundreds of educators in how to best implement the VEX IQ robotics system in their classrooms, clubs, and competition teams. To continue to support educators, all future Live Online and On-site Training for the VEX IQ will be conducted using VEXcode IQ, the new programming environment provided by VEX Robotics. We will continue to support VEX IQ with ROBOTC Training through our Anytime Online Training format. 
VEX IQ with ROBOTC - Anytime Online
Anytime Online classes feature a hybrid learning model where participants receive instructional videos as they work through course content in our learning management system. We ask participants to "put on their student hats" to engage with course materials and build their content knowledge, and then switch on their "teacher hats" to understand how to successfully implement course topics with students. All participants are paired with one of our instructors for any and all additional support needed throughout the course.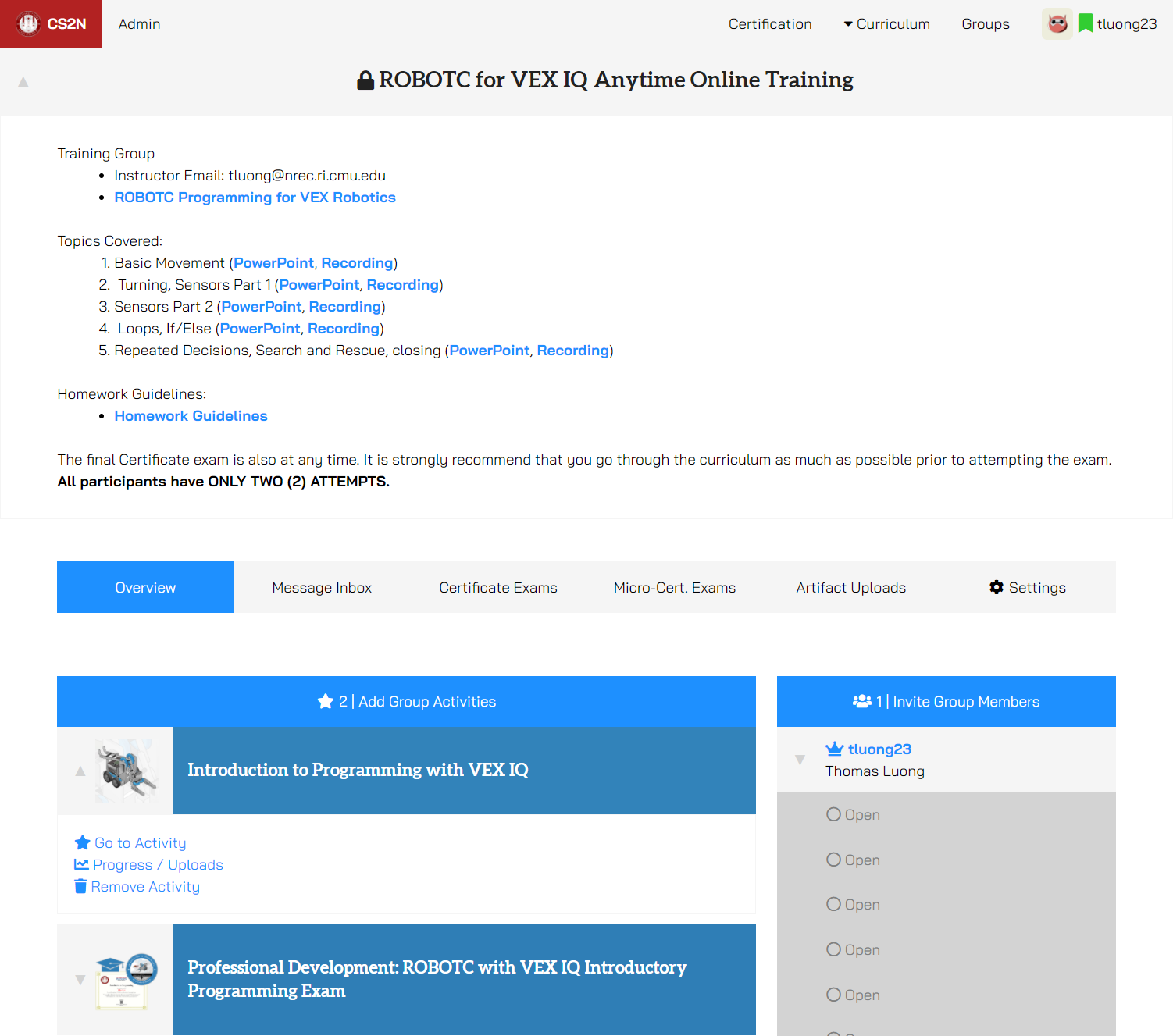 The Professional Development courses provide teachers and coaches with a solid foundation in both the content and pedagogical knowledge needed to reach desired learning outcomes with their students. It also focuses on identifying and extracting academic value from the naturally occurring STEM situations encountered in robotics explorations. 
Educators can enroll in the Anytime Online VEX IQ with ROBOTC Professional Development for US $299 through the CMU Bookstore, or via Purchase Order. Learn about additional course details, including the syllabus, on the Anytime Online VEX IQ with ROBOTC Professional Development page.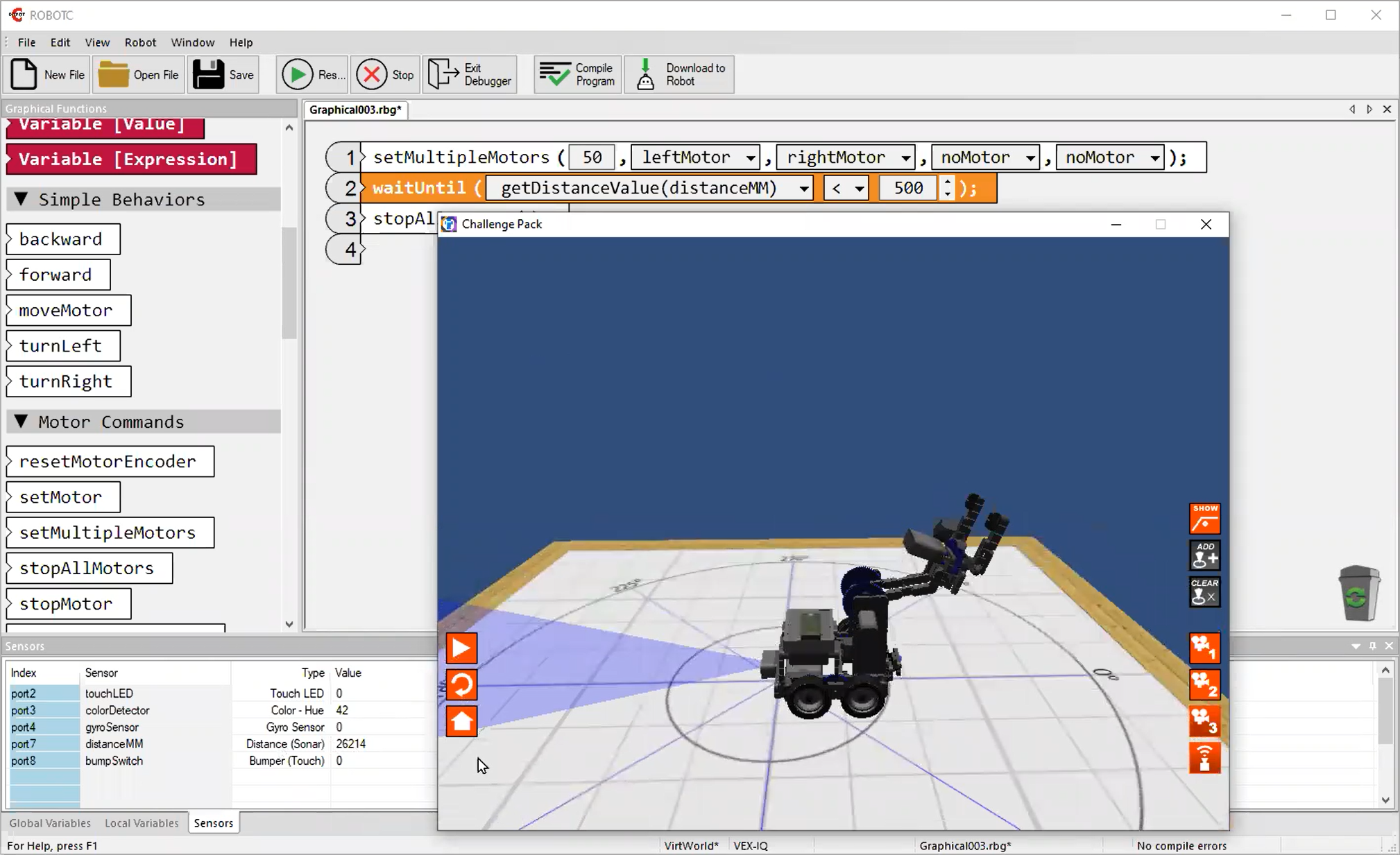 VEX IQ with VEXcode - Live Online and On-site
Live Online classes feature an interactive component where participants log in for live instruction and Q&A with a Robotics Academy instructor, and then are asked to complete the curricula and other requirements as independent study. All sessions are recorded so that educators may work through the material at their convenience and at their own pace. All On-site training is conducted at the National Robotics Engineering Center (NREC) in Pittsburgh, PA. The NREC is part of the Carnegie Mellon University Robotics Institute, a world-renowned robotics organization, where you'll be surrounded by real-world robot research and commercialization.
We have fully updated our Live Online and On-site offerings to align to the latest coding environment provided by VEX Robotics, VEXcode IQ. This powerful new environment is compatible with Chromebooks, Windows PC's, Mac's, iOS, Android, and Kindle devices, enabling unprecedented access to classrooms, no matter what computing hardware is available. As part of the update to our training materials, we are fully updating our Introduction to Programming VEX IQ curriculum, utilized by thousands of classrooms across the world.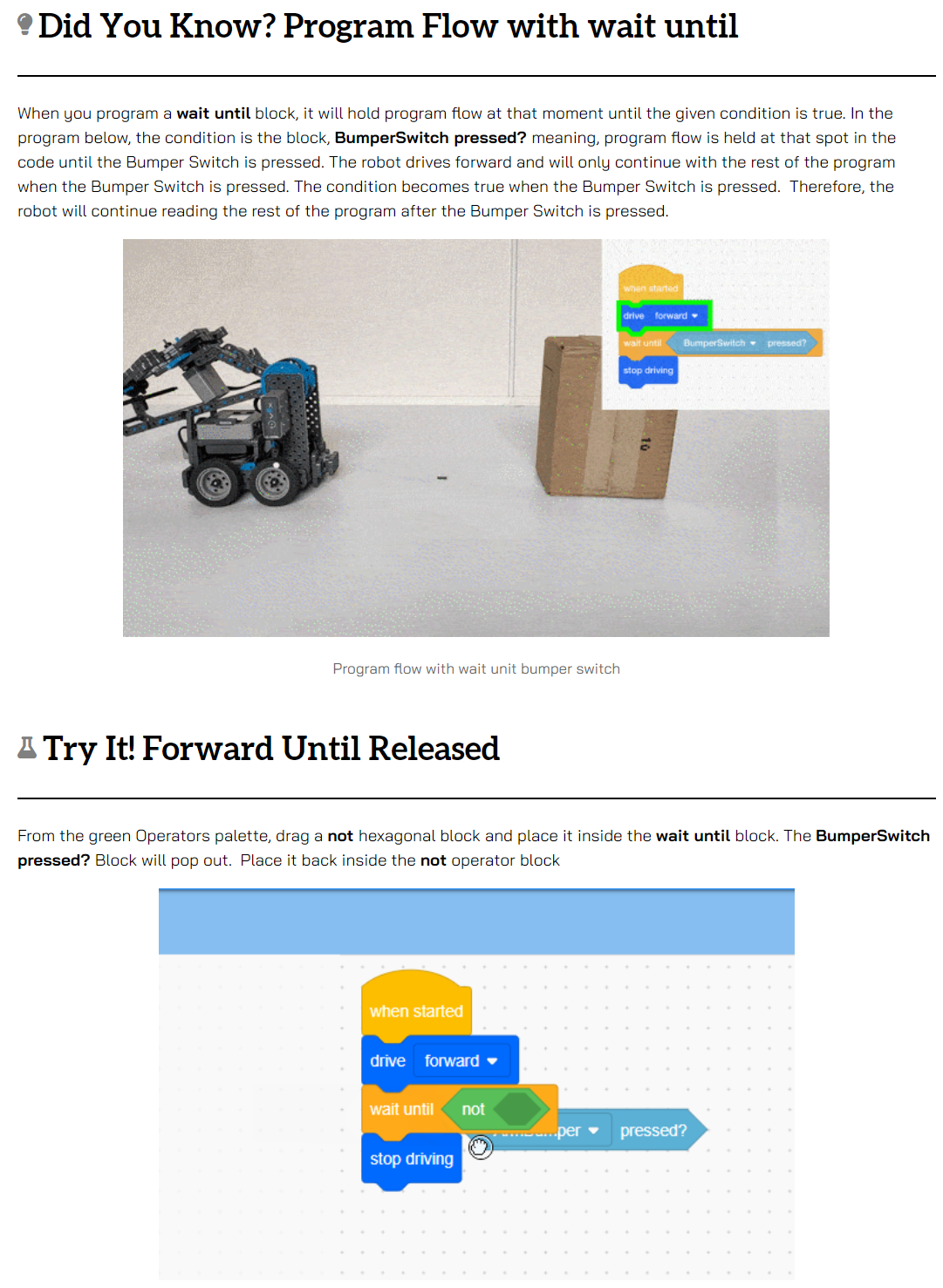 Educators can enroll in the Live Online VEX IQ with VEXcode Professional Development for US $599 through the CMU Bookstore, or via Purchase Order. This cost includes online access to CS2N, Carnegie Mellon Robotics Academy Training Materials, support from the Robotics Academy instructors, class recordings and certification. To follow along with this course, educators will need access to a VEX IQ Super Kit and some inexpensive classroom materials (not included). 
Visit the page for more information, and feel free to ask any questions to cmra@nrec.ri.cmu.edu.