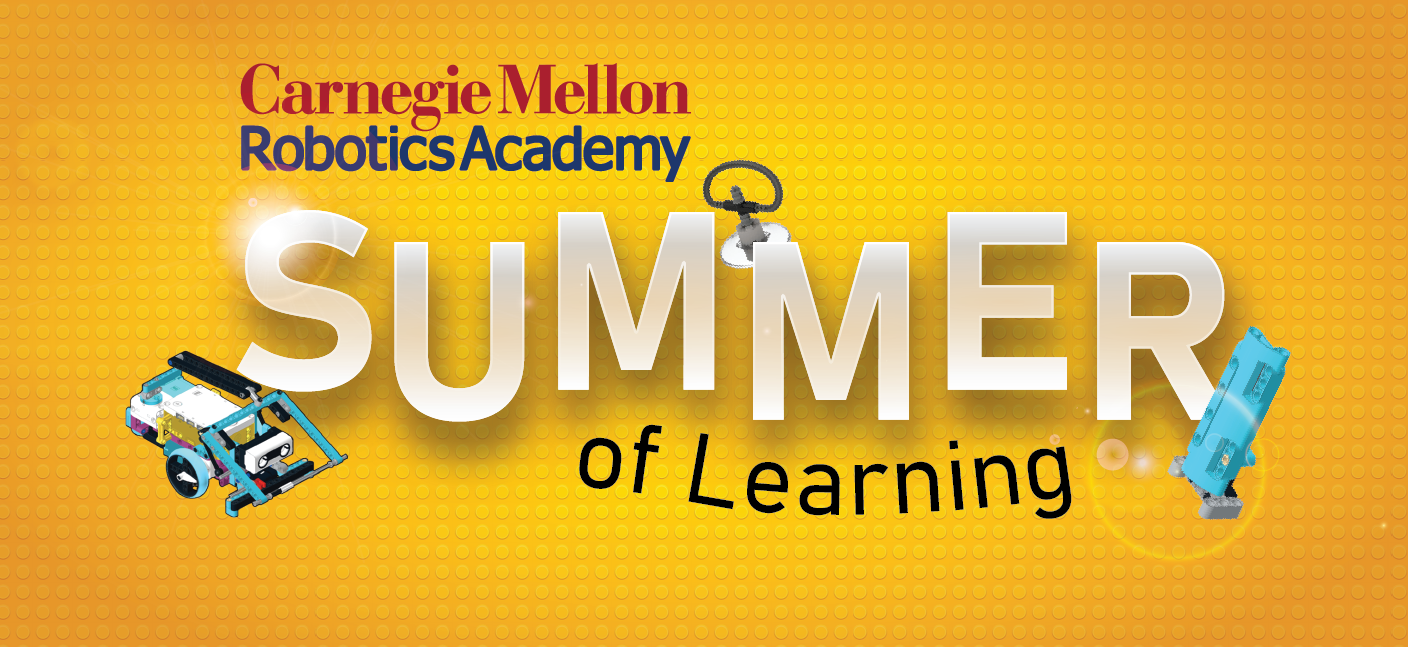 Does your student want to have fun learning how to program a robot for FREE this summer? 
Starting in July 2022, a Carnegie Mellon Robotics Academy instructor will guide students through learning how to program a robot. Students will learn concepts like Robot Movement, Sensors, Loops, Program Flow, and Proportional Math while earning badges on our CS-STEM Network. To be safe and flexible with summer plans, our CMRA Instructors will record and post new sessions each week that cover additional topics and answer questions. All recordings and course content will be delivered through our CS-STEM Network (www.cs2n.org). Sessions are most appropriate for students entering grades 3 through 7, but older and younger students are welcome to join in the fun. 
No Robot? We've got you covered.
All students who participate will get free access to our Virtual SPIKE Prime Curriculum. Our Virtual Robot Curriculum features a programming interface and virtual robot embedded directly within the lessons. Students can follow along with the included videos, animations, challenges, and step-by-step lessons using a fully virtual solution. The Virtual Robot Curriculum runs through the web browser on Windows PC, Mac, and Chromebook laptops (tablets and phones are not currently supported).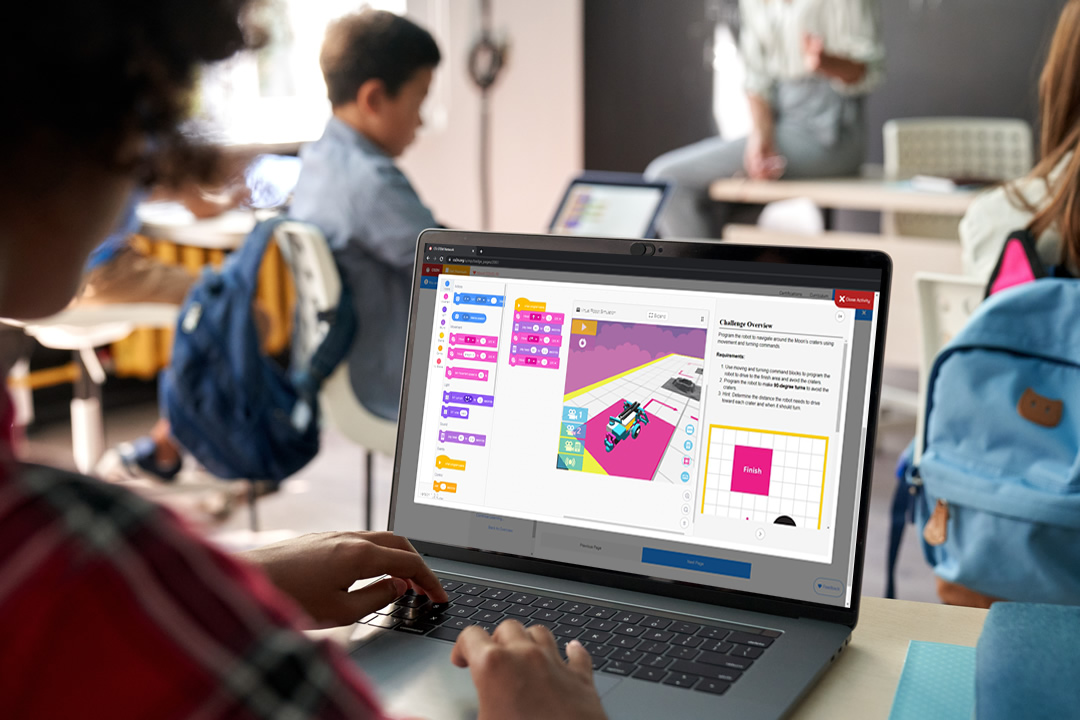 If you'd like to check out how the software runs on your device, we have a free Virtual SPIKE Prime badge available on our CS-STEM Network. 
Cost
FREE! Yep, you read that right.
Schedule
CMRA Instructors will post class recordings that introduce new topics, connect what the students are learning to real-world robots, and answer questions we receive for the duration of the Summer of Learning. Students can access those recordings and complete the activities anytime and anyplace through September 2022. 
Week 1: July 11 - 15
| | |
| --- | --- |
| Session 1: Sequences using the Robot Brain | Session 2: Moving Forward |
Week 2: July 18 - 22
| | |
| --- | --- |
| Session 3: Turning | Session 4: Arm Movement |
Week 3: July 25 - 29
| | |
| --- | --- |
| Session 5: Pseudocode | Session 6: Move until Near (Distance Sensor) |
Week 4: August 1 - 5
| | |
| --- | --- |
| Session 7: Move until Red (Color Sensor) | Session 8: Forever Loops |
Week 5: August 8 - 12
| | |
| --- | --- |
| Session 9: Repeat Loops | Session 10: Repeat until Loops |
About the CS-STEM Network
The CS-STEM Network hosts curricula and activities created by Carnegie Mellon Robotics Academy. Students with little to no background experience can easily follow along with these scaffolded instructions. All are research-based, align with standards, and focus on the development of STEM skill sets.
About Badges
The CS-STEM Network uses a badge-based system to define educational pathways. Badges are earned by completing activities, passing quizzes, and uploading evidence. All work accomplished during the Summer of Learning can be shared with friends and family.


How do I sign my student up?
Make sure that your student has access to a Windows PC, Mac, or Chromebook laptop with an up-to-date web browser. 
All of the Robotics Academy Summer of Learning content will be delivered through our Learning Management System, the CS-STEM Network (www.cs2n.org). Please create a free account for your student so that they will be able to access the materials. No personally identifiable information is necessary when creating the CS2N account. 
Click here to sign up for updates. We will add a form to collect your enrollment. In the form, we will ask your consent to use the programs the students write as part of the Robotics Academy Summer of Learning for research purposes. 
Questions?
Don't hesitate to reach out to us! E-mail us at cmra@nrec.ri.cmu.edu