Alumniii Class Notes
Curious what's been going on with your classmates?
So are we! We're delighted to celebrate your professional accomplishments and personal milestones. Explore the latest from your fellow alumni and, while you're here, share your good news!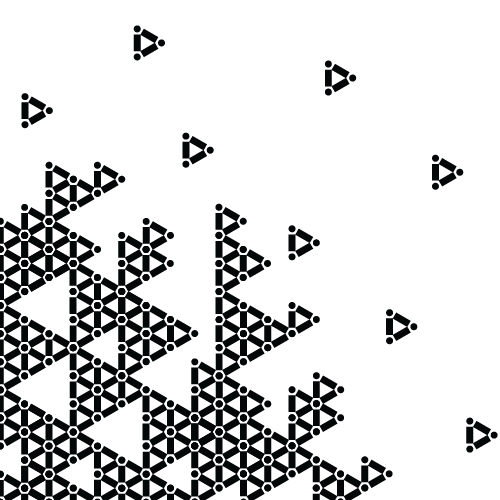 Integrated Innovation for Products & Services
Sid Butalia (MPD '08) recently got married and joined start-up TransferFi as Head of Engineering & Design. He also launched a product - Rizr - the world's first portable standing desk and laptop case all-in-one.

Ying Lee (MPD '09) co-founded Hannto Technology in Shanghai. The company has successfully launched seven products since 2017 including the MI Wireless Photo Printer, the best-selling photo printer in China.
Joey Cordes (MPD '11) married Jeanette Baker in 2014 and welcomed daughter Adeline in March 2019. After working in a few start-ups, Cordes joined Dropbox in 2018 as a Product Designer on the Growth team.
Kevin Brown (MPD '13) is leading design at a small e-learning start-up that aims to address the challenges and disparities in remote learning. Beta is coming at the end of 2020!
Philip Marchetti (MPD '14) and his wife recently returned to their hometown of Pittsburgh after 5+ years in the NYC-area where Marchetti worked in product/innovation teams at Fortune 500 companies Verizon & NBCU. He now works as a Product Manager at Uber ATG to bring self-driving vehicles to market by defining how cars behave and maneuver for riders and other road users.
Ankita Arvind (MIIPS '15) was promoted in 2019 to Senior Interaction Designer at frog design, working on smart home products and global sustainability projects. She lives with her partner in Bangalore and is super happy to be close to family again. She is passionate about creating awareness and educating others on Inclusive Design.
Stephen Krotseng (MIIPS '15) works on the Product Development team of June Life Inc., a start-up in San Francisco that has released two generations of smart home ovens and announced a recent partnership with Weber Grills. He recently adopted a rescue dog and is now engaged, with a wedding date set for October 2021 (pending COVID-19 impact).
Hayley Somerville (MIIPS '15) took time off after iii to travel the world with future husband Tim Kane. They moved to San Francisco in 2016 and married in 2017. They adopted their dog Dash in 2019 and welcomed baby Amelia on December 31, 2020.
Jake Maxfield (MIIPS '16) is a Senior Industrial Designer for Honeywell Aerospace, making products for piloted and autonomous flying vehicles to enable urban air mobility. Previously, he worked on several aerospace avionics products launches for the brand BendixKing. He has also grown his family by one since graduating.
Gabriela Rubio Barraza (MIIPS '16) developed the venture client model for her company, Metalsa. Due to COVID-19, she also participated in the design of an emergency ventilator, which was sponsored by multiple Mexican companies, and is now in production. She is also about to launch a start-up on additive manufacturing.
John Soh (MIIPS '16) welcomed son Arthur Soh March 19, 2020. Classmates may recall that John's first child - Rosalie (Rosie) - was born in 2016 while he was still a iii student!
Garima Srivastava (MIIPS '16) was promoted to VP of Product Design at Goldman Sachs in January 2020.  Gregor Stodtmeister (MIIPS '16) and Garima married in 2019. (Yes, they did meet as iii students! The first of many iii love stories to come? We shall see...)
Aditi Chalisgaonkar (MIIPS '17) was recently promoted to Design and Branding Lead for Local Theory. A few of her projects have been tested in Walmart stores.
David Hoysan (MIIPS '17) launched a line of industrial cellular modems to the US market, resulting in a 180% increase in revenue to the product category. Instead of pushing back wedding plans for a year due to COVID-19, Hoysan and Kaitlin Gettle opted to elope June 18, 2020.
Ananda Annisa Prasetyanto (MIIPS '17) got married August 8, 2020 and was promoted at the end of August to Senior Interaction Designer at Traveloka.
Grae Prickett (MIIPS '17) bought a house in Pittsburgh!
Xenia Kolesnikov (MIIPS '18) and husband Alexi Martin welcome their son Theodore in March 2020.     
Satyan Chawla (MIIPS '19) joined Lucid Motors as a UX Researcher and relocated to California in August 2020.                                                                           
Sanjay Ranganayakulu (MIIPS '19) filed two patents and had a product launch in July 2020. He bought a house and moved in just before the COVID-19 pandemic.
Software Management
Christine Brautigam (MSSD '05) is attending Pacific University's College of Education in Forest Grove to learn how youth learn best.
Prashant Motewar (SEPM '07) recently moved to analytics within Equinix and is now Head of Product Management, Data and Analytics.
William Parker (SEPM '08) celebrated his daughter's many college acceptances, including her final choice to attend Boston University this fall.  
Amin Ariana (MSSM '11) welcomed his second daughter June 21, 2020 (fittingly, on Father's Day). He and his family recently moved to Seattle and bought a house.
Mikel Perez (MSSM '13) founded tech start-up Developair Technologies in 2018.
Piyush Gupta (MSSM '15) received the O1 visa, designated for extraordinary individuals. He joined an early stage start-up as Head of Product & Technology and grew it from $0.5 to $3 million ARR within a year. It is on the path to $10M ARR by Dec 2021. Gupta is building the most differentiated Leadership Development Platform in the industry and powering 10+ unicorns in the valley and 50+ top companies across the US.
Richard Hsu (MSSM '15) changed careers after 11 years in software delivery management to work in the start-up AI Camp, which teaches kids about machine learning.
Santosh Lalwani (MSSM '15) is working on cutting edge navigation and infotainment applications for Ford, such as the 15.5-inch infotainment system in the 2021 Mustang Mach-E.
Taciano Moraes (MSSM '15) is the Product Manager for the São Paulo-based start-up EduJob, leading a team in India and another in Brazil. He is also a guest professor at the Informatics Institute at Federal University of Goiás (UFG). Previously, Moraes ran Google Design Sprints in six states around Brazil for a nationwide innovation project and worked at UFG Media Lab, the third largest in the world.
Nisha Jagtiani (MSSM '16) was promoted to Senior Product Manager at SunPower in April 2020.
Bruno Selva (MSSM '16) is the Director of Product Management for AI products at Automation Anywhere, which has grown from 200 to 2500 employees since Selva first started in December 2016.
Clark Jeria (MSSM '17) recently joined Freedom Robotics as Head of Product. Previously, he was VP of Product Management at Virtual Power Systems.
Nitul Shah (MSSM '19) launched the first of its kind ML run time series-based anomaly detection product to prevent loss in retail companies.
Yuki Wang (MSSM '19) welcomed her son Christopher Sun January 7, 2020.
Technology Ventures
Geethanjali Anand (MSTV '20) joined Phase Change Solutions as a Product Manager. She is also a Community Manager for the CMU Tech & Entrepreneurship Bay Area Chapter.
Sarika Bajaj (MSTV '20) was accepted into the Swartz Center's VentureBridge Program and pitched her startup Refiberd, a textile recycling business, during Demo Day in September 2020.
Ojas Vora (MSTV '20) accepted an offer as Project/Product Manager for NeilSoft.
Warning: Joy Depicted Below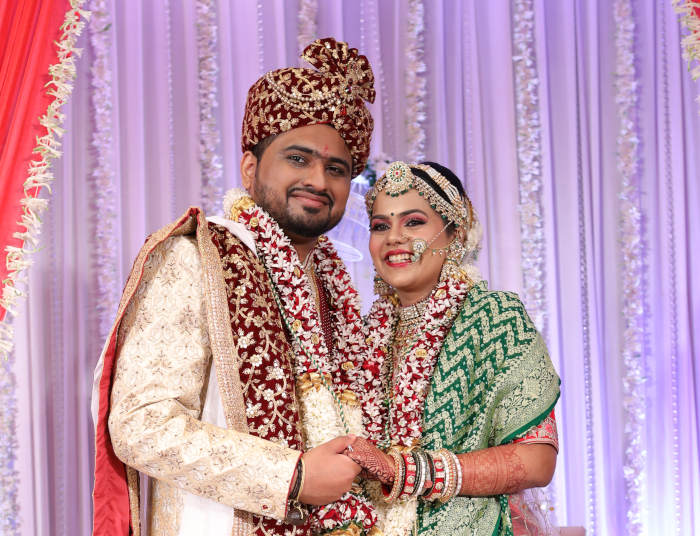 Wedding bliss ended 2021! Ojas Vora (MSTV '20) married his lovely bride, Khushboo, on December 12. Congrats to the newlyweds!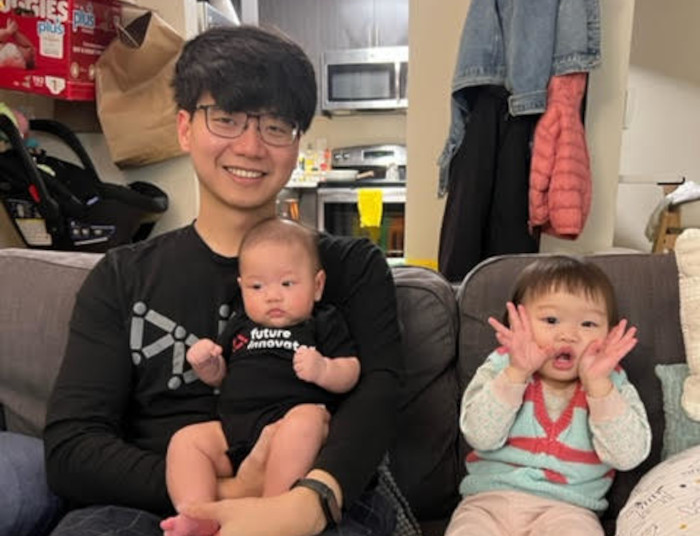 Sometimes, one future innovator isn't enough...! Please meet Baby Josie who joined Jerry Lou (MSSM '20) and older sister Joanie on Sept. 10, 2021.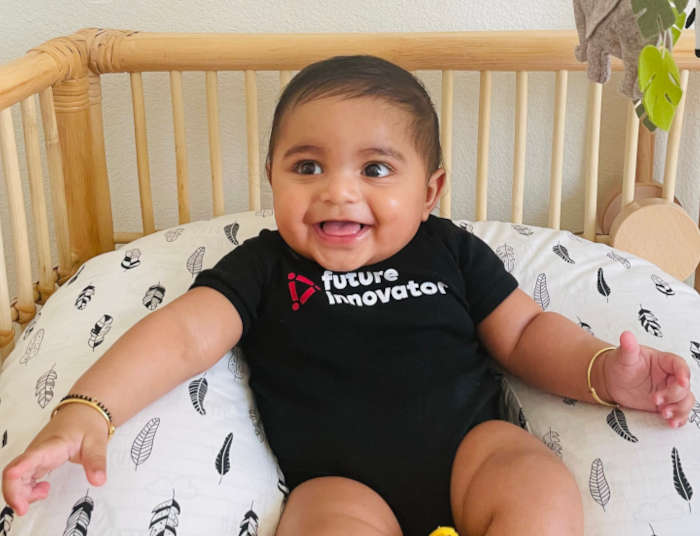 We're excited to meet you, Baby Adidev! Congrats to Vidisha Raj (MSSM '15) and her husband Dhruv. Their future innovator began making an impact on July 22, 2021.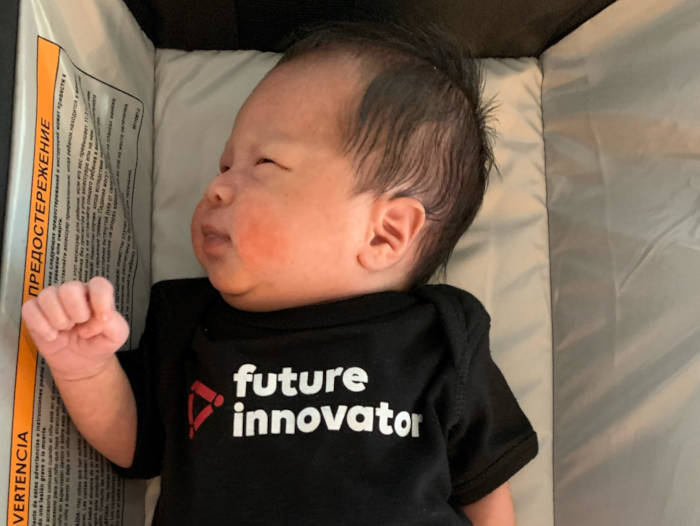 The future of innovation looks promising! Congrats to Brian Shyu (MPD '14) and his wife Meenah who welcomed future innovator Nathan in June 2021.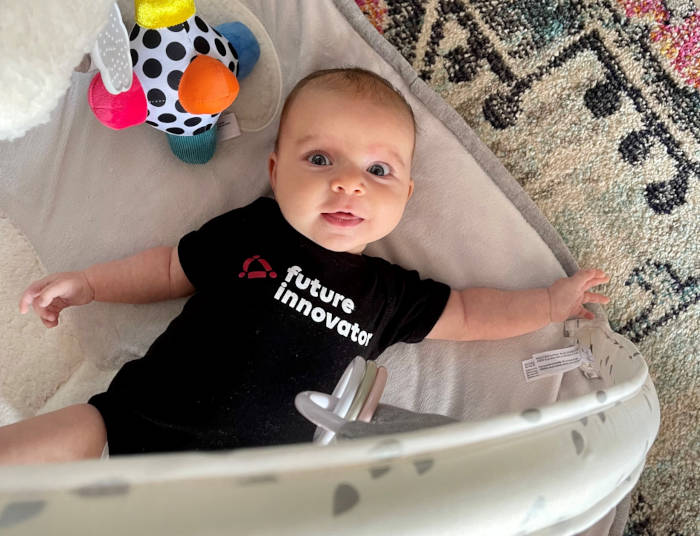 Hello to future innovator, Josephine Leila Carlin! Sam Carlin (MPD '10) and her husband Dave welcomed their baby girl in May 2021.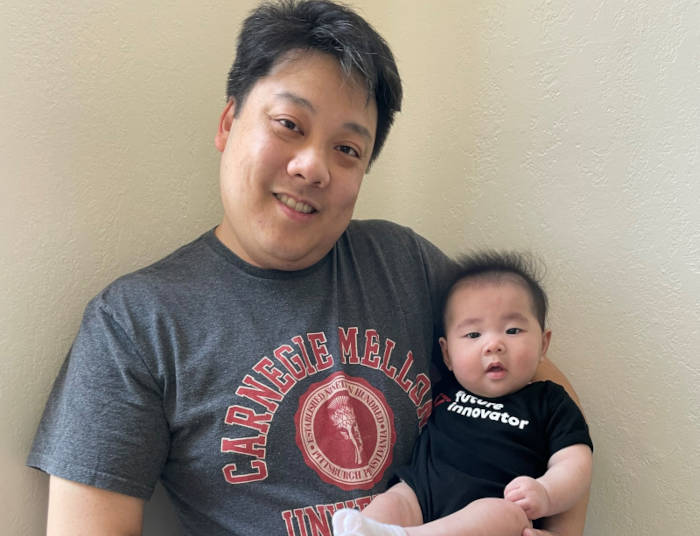 Proud Dad - aka Clarence Tam (MSSM '15) - welcomed future innovator Camellia in March 2021. So begins a Tartan family!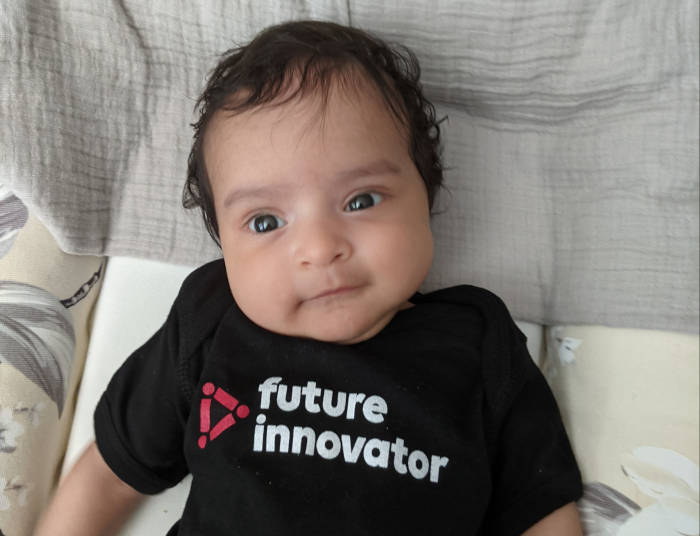 Say hello to Poorna Singh, a future innovator and Tartan! Congratulations to Amrutha Chebbi (MSSM '16) and her growing family.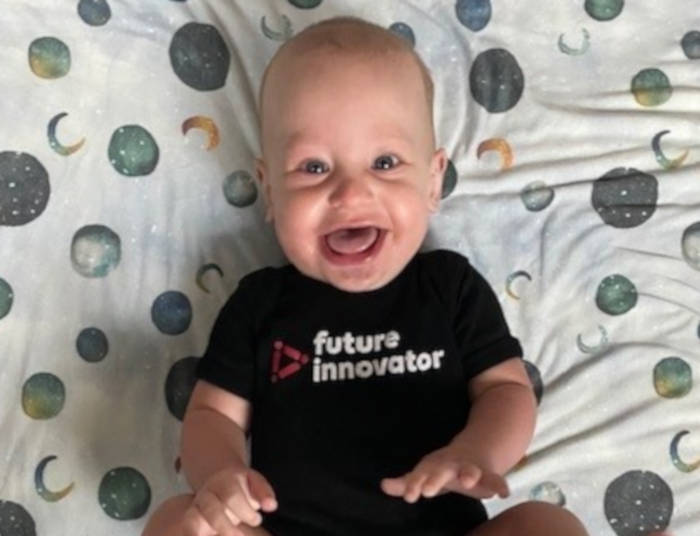 Baby Theodore is all smiles as a future innovator! Congrats to Phil Marchetti (MPD '14) and his wife Shannon on their new addition. Est. December 2020.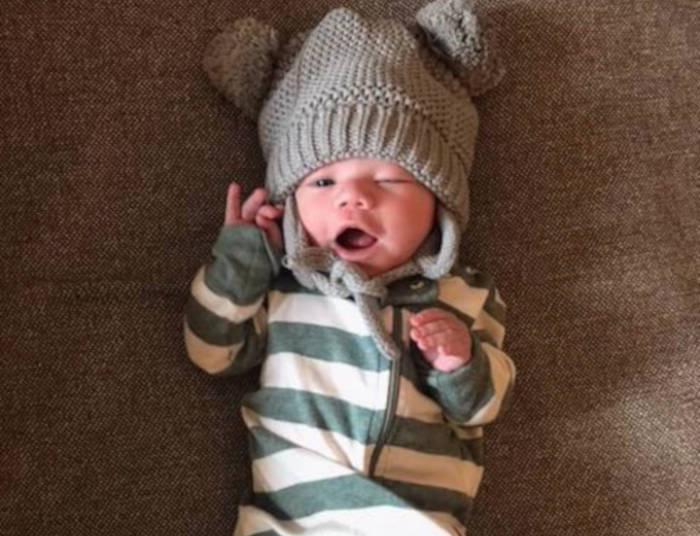 Who is that winking at us? It's future innovator, Amelia Frances Kane Somerville, born on New Year's Eve 2020 to Hayley Somerville (MIIPS '15) and husband Tim Kane. Official weigh-in: 7lb 8oz.