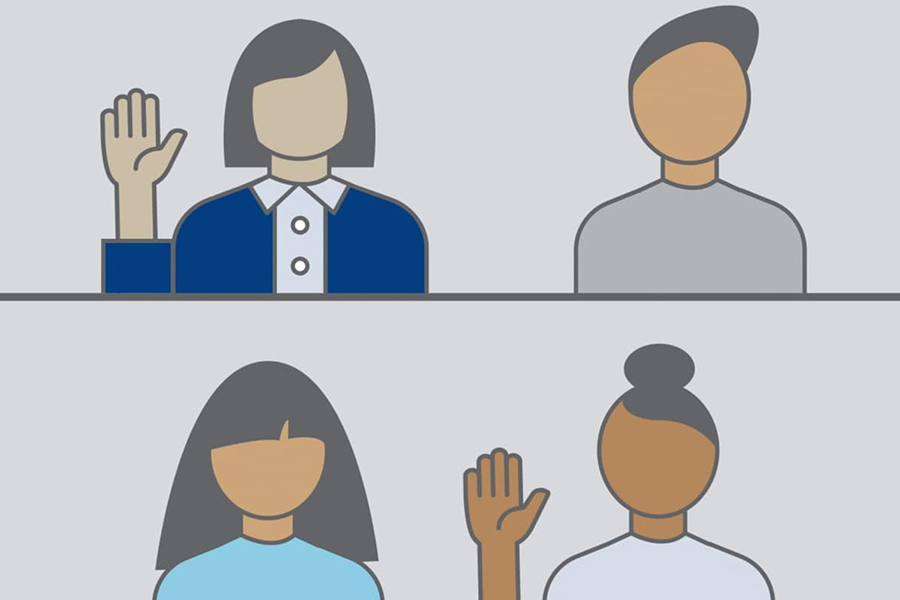 August 14, 2020
Signature Courses Lead the Way
Preparations for fall are an investment in the future
By Caroline Sheedy carolines(through)cmu.edu
Media Inquiries
In the 2020 spring semester, faced with the COVID-19 pandemic, Carnegie Mellon University faculty moved more than 4,900 course-sections to remote instruction in a matter of weeks. Faculty rushed to make sure course materials were available to their students and lesson plans could be adapted for remote learning. Students, scattered across time zones, turned in assignments, connected with group members and kept learning. Everyone pulled together, and in May, CMU conferred more than 5,400 bachelor's, master's and doctoral degrees to the class of 2020.
The coronavirus crisis hasn't subsided, and this fall will bring changes to the CMU learning environment.
CMU worked over the summer to adapt classrooms and courses for the hybrid model of teaching and learning. The Eberly Center for Teaching Excellence and Educational Innovation, CMU's research-based teaching resource center, helped faculty and administrators plan for the best possible experience for returning students, whether they are on campus or remote. To do that, Marsha Lovett — director of the Eberly Center, associate vice provost for Teaching Innovation and Learning Analytics and a teaching professor in the Department of Psychology — enacted a three-pronged plan.
First, Lovett and her team at the Eberly Center provided tools and resources for every CMU faculty member to use to design high-quality hybrid courses, whether they worked one on one with the Eberly Center or not. Second, they offered a variety of interactive sessions to disseminate and discuss evidence-based strategies to address key aspects of remote and hybrid instruction. Finally, Lovett's team launched the Signature Course Initiative, a targeted set of CMU courses that will serve as a model for the fall and an investment in the future.