Horacio Arló-Costa Graduate Fellowship
In honor of our distinguished faculty member and dear friend, and with the support of donations from many sources following his passing in 2011, the Department of Philosophy is proud to provide the Horacio Arló-Costa Graduate Fellowship.
The Fellowship is awarded every other year to an especially promising first-year graduate student, and is intended to help increase the quality and diversity of all aspects of the graduate program. Contributions to the Horacio Arló-Costa Memorial Fellowship Fund are welcomed; please designate the funds for "Philosophy: Arló-Costa Fellowship" in the "Other" category.
Horacio Arló-Costa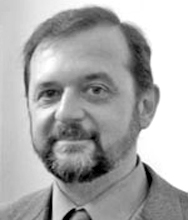 Horacio Arló-Costa was a renowned philosopher and logician who passed away in 2011 at age 54. He did ground-breaking research in philosophical logic, formal epistemology, and the decision sciences, and was a thoughtful and caring mentor to many students. Horacio was a valued member of the Department for fifteen years, and his presence and impact continue to be felt. For more information, please see his obituary.