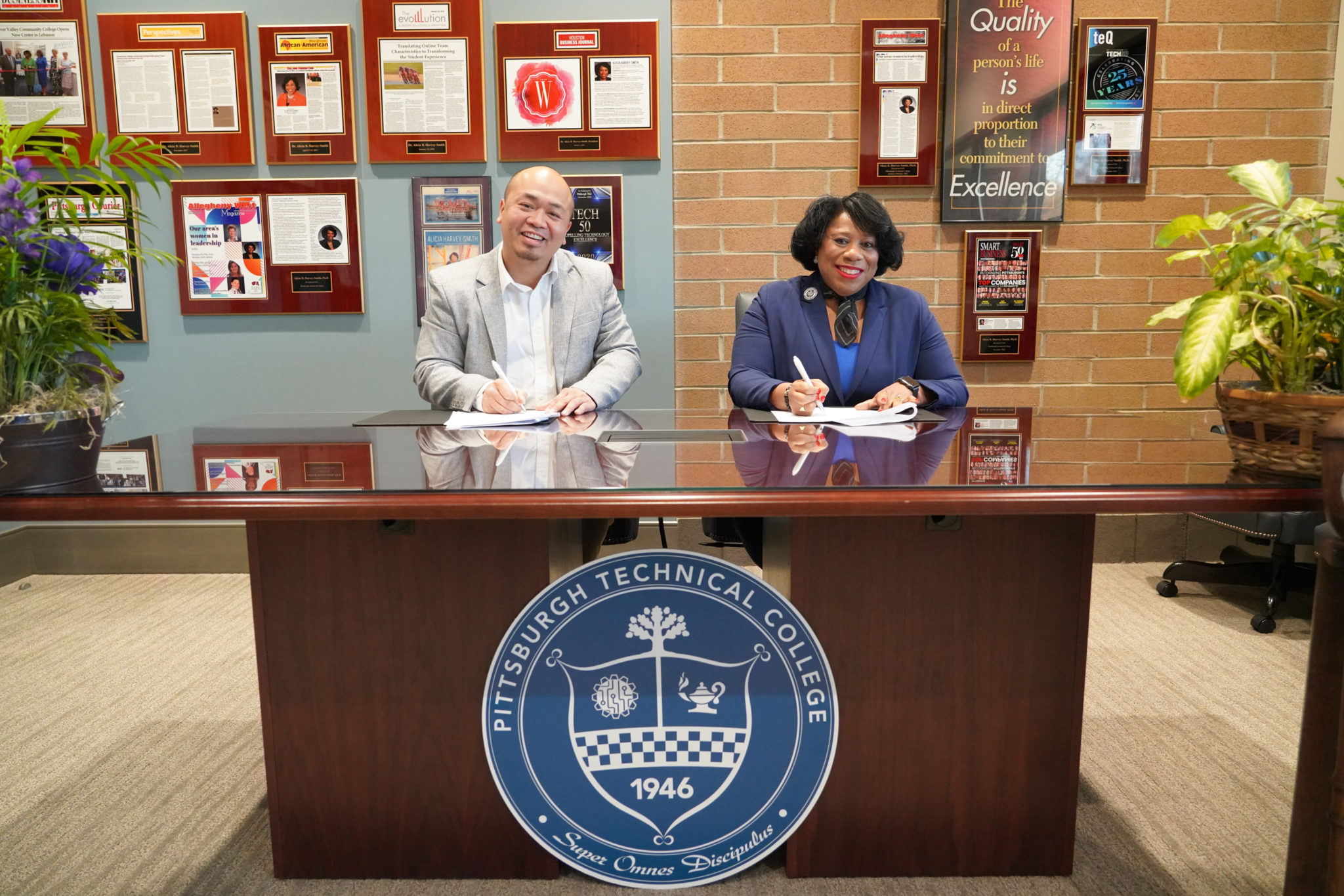 December 20, 2022
CMRA and Pittsburgh Technical College finalize articulation agreement for SMART program
By Vu Nguyen vnguyen(through)cmu.edu
Dec 2, 2022 - PITTSBURGH, PA - Participants of CMRA's SMART program now have an additional pathway to lead them on their way toward their careers. Pittsburgh Technical College (PTC), located in Oakdale, PA, now offers SMART graduates 12 credits towards PTC's brand new Robotics & Autonomous Engineering Technology associate degree program. This amounts to over $4,000 in savings! The signing of PTC's articulation agreement is another win for the SMART program as it provides an additional option. 
PTC's new RAET program — developed in partnership with Pittsburgh-based Aurora Innovation, LLC, a leader in autonomous driving innovation — is a multi-disciplinary approach tailored to train service engineer technicians — the skilled "doers" required to build, maintain, service and customize robotic and autonomous systems. The six-quarter program is designed to professionally prepare and support students' futures in a wide range of applications, as robotics innovation is becoming more commonplace in industries such as healthcare, education and manufacturing.
The hands-on, 18-month multi-disciplinary program specifically geared toward service engineer technicians is a combination of PTC's electronics, mechanical engineering, electrician and information systems technology curriculum that leverages robotics, electronics and CAD technology for a comprehensive education. As part of the curriculum, all students partake in an internship program, or capstone project, in the final quarter before entering the workforce.
Visit PTC's website for more information about their RAET program!