April 05, 2022
More Scouts Visit us at NREC!
By Jesse Flot cmra(through)nrec.ri.cmu.edu
A very special group of Cub Scouts and their leaders from Cub Scout Pack 58 visited us at NREC this past week! Scouts and some of their siblings were able to check out many of the cool robots that have been developed as part of Carnegie Mellon University's Robotics Institute, along with some robots that are currently being designed and prototyped.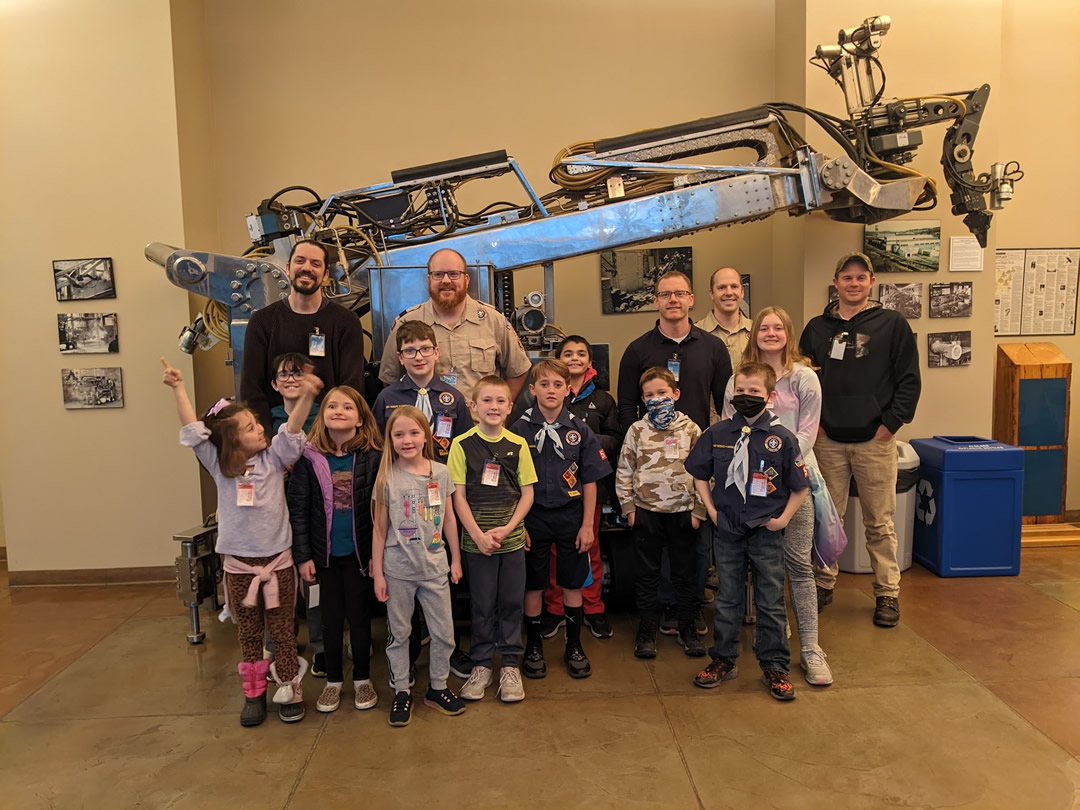 After the tour, the Scouts were able to learn hands-on with our fleet of TACObot LEGO SPIKE Prime robots. The scouts practiced programming the robots to move, make sounds, and display emojis.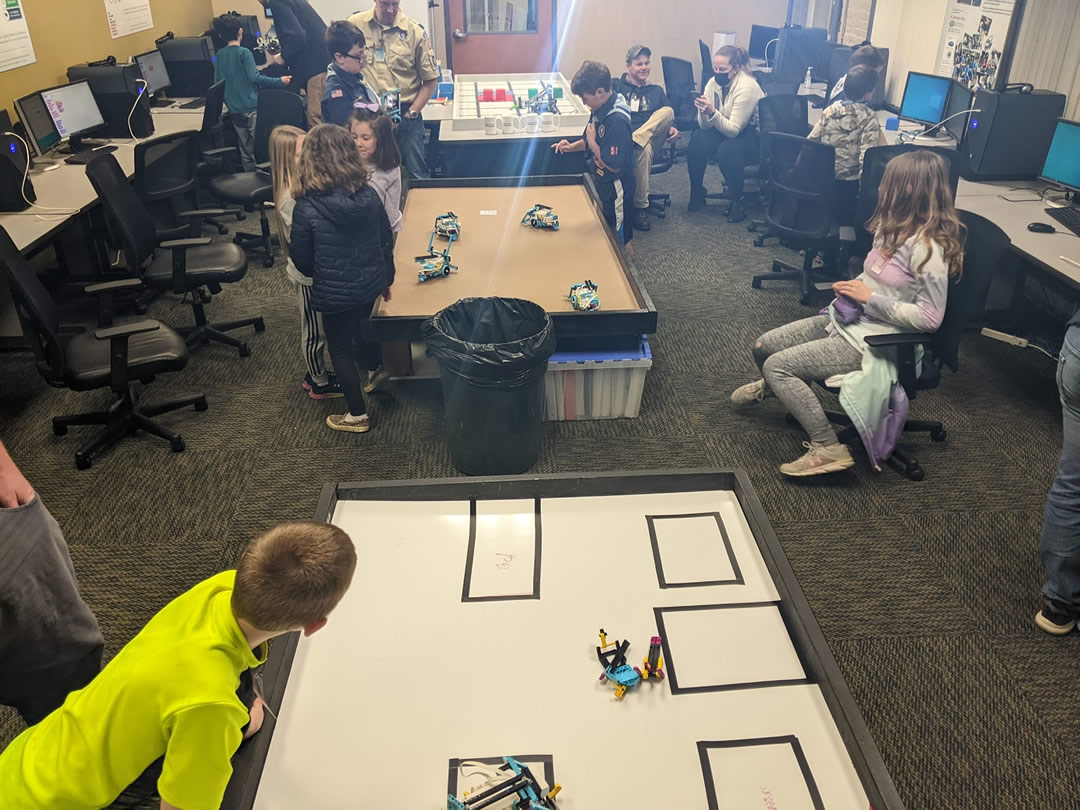 We had a great time working with these bright and funny Scouts. Never stop learning!